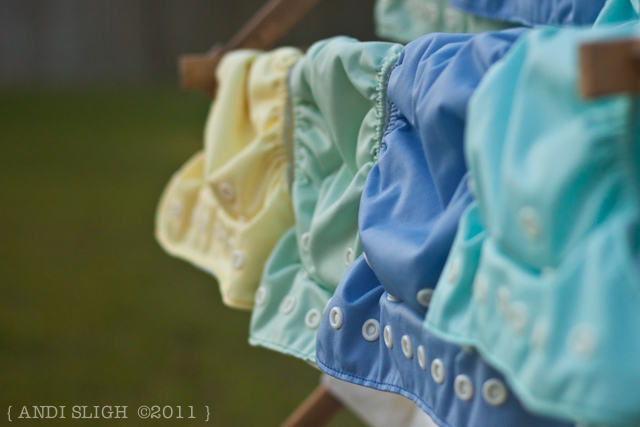 Earlier this week, I dropped a bomb on Mr. Andi. I decided to talk to him about the possibility of trying out a Diva Cup
, and wanted his opinion. He stared at me blankly, then burst out laughing, "That's like me saying, 'Hey, I've decided that we should start eating armadillo for dinner, and since I saw one down the street the other day, I'm going to take my bow and go shoot that one for us to try.'" He then walked to the pantry, pulled out the Nature Valley variety pack, and pointed to two words on the box:
Crunchy Granola.
I was not amused. However, I got the point. For the past several years, for no apparent reason, I've been slowly progressing down the road to Crunchy Granola Mom, despite my deep-seated doubt in global warming and my heavily right-leaning Republican tendencies. So today, Dear Blog Reader, you have the opportunity to serve as a member of the jury in the Case Against Andi for Maternal Crunchiness.
First, Mr. Andi's crunchy evidence against me:
Exhibit A: I haven't purchased paper plates or napkins in years, and use paper towels only sparingly. We use cloth instead.
Exhibit B: I made baby food for both Nathan and Sarah Kate.
Exhibit C: I haven't colored my hair since 2008, even though I inherited my dad's prematurely gray locks, and I also tried going shampoo-free.
Exhibit D: I heart reusable grocery bags.
Exhibit E: We have a reel lawn mower for our yard (yes, you can still buy those – the ones without an engine).
Exhibit F: Nathan wears cloth diapers exclusively.
Exhibit G: I'm only days away from ordering a Diva Cup.
Exhibit H: I've been doing a lot of research into both vegetarian and vegan diets.
Sounds pretty crunchy, right? But not so fast, dear friends…the defense has a few facts of her own to put forth to the jury:
Counterpoint to Exhibits A, B, and F: I'm cheap. Grab a few bags of frozen veggies, steam them, throw them in the Rocket Blender, and freeze in an ice cube tray. Voila`! And have you priced a pack of Pampers lately? C'mon!
Counterpoint to Exhibit C: In addition to cheap, I'm also lazy. Having someone else color your hair is expensive, and doing it yourself is a pain in the butt. Plus, I think my gray hair is actually kinda cool and makes me look like I'm confident in my appearance (although, of course, I'm not). And that no-shampoo thing? It lasted one week. One really long and disgusting week.
Counterpoint to Exhibit D: Plastic grocery bags are the spawn of Satan. All of your groceries fall out in the trunk of the car and roll around like West Highland Terriers on crack. Reusable bags hold more and stand up straight.
Counterpoint to Exhibit E: I don't mow. That one's all Mr. Andi.
Counterpoint to Exhibit G: I'll try to keep my PG rating and just say that Tampax are for younger gals, and the other disposable alternative doesn't work well while running. Enough said.
Counterpoint to Exhibit H: Just because I'm reading about it doesn't mean I'm going to do it. There's no way I'm giving up cheese. Or bacon. Or Blue Bell ice cream. Just sayin'.
And in case you were wondering, I don't recycle, compost, co-sleep, or homeschool, and my attempts at breastfeeding my two children lasted weeks, not months.
The defense rests.
What say you? Am I crunchy?