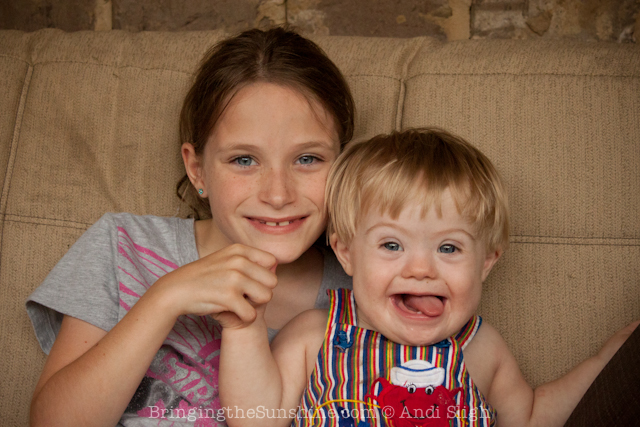 I hope you enjoyed last week's guest post by Shasta of OutrageousFortune.net, "97 Percent." Shasta is returning the favor and allowing me to guest post over on her blog today.  Following is a taste of what I'm saying over there:
Ten years ago, I was in an executive mentoring program with a large company, living in the suburbs of an up-and-coming city. My husband and I had already suffered a first-trimester miscarriage and a midterm stillbirth, but we had hope that we would, before too much longer, be blessed with the family we wanted. In 2002, our daughter was born prematurely with cerebral palsy. In 2010, our son was born with Down syndrome.

You could say that our family turned out a little differently than we expected.
Head on over to continue reading, and while you're there, spend some time getting to know Shasta and her family.
Second: Have you entered to win a copy of Amy Julia Becker's new book, A Good and Perfect Gift?
If not, there's still time! If not, what are you waiting for? Head over to my review to enter! If you've already entered, thank you (and by the way, I'm loving all of the reading list suggestions I've received so far!) The giveaway ends next Wednesday, October 5. NOTE: This giveaway has ended.