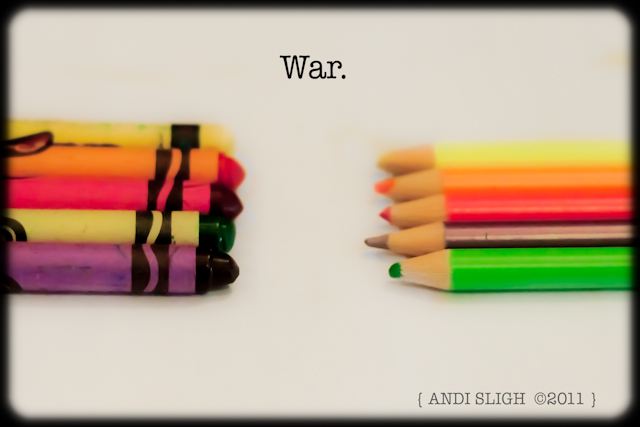 Apparently, I'm selfish, coddled, and incapable of understanding. Oh, and I'm also wasting my education and undermining the fight to break the glass ceiling. Because parents of children with disabilities are insufferable martyrs, and stay-at-home moms are selfish slackers.
What a horrible mother I must be, and I never knew it until today.
Several years ago, the term "Mommy Wars" was coined to describe the debate between working moms and stay-at-home moms. Professors proclaimed it a "tragedy" for educated women to stay home with their children – bad for them and the kids. Educated women who chose to stay home vehemently disagreed. I found the controversy a colossal waste of time. Why, when women have made historic strides in terms of equality, would they now want to tear each other down?
Five years later, here I am again – same song, different verse – this time in the realm of disability advocacy.
Several weeks ago, many bloggers voiced opinions about the disability slurs in "The Change-Up." Robert Rummel-Hudson wrote in story form of a hypothetical parent who went to see the movie. His piece was completely different from the one I wrote, but compelling just the same. A few days later, a college student by the name of Zoe who has an autism spectrum disorder wrote a rebuttal piece (I urge you to read both posts for the full backstory). One section in particular was hard to swallow. From Zoe:
Parents of disabled kids are coddled in this society, spoken of as martyrs and given the benefit of every doubt. Even if they abuse their children, even if they kill them, they will have plenty of champions declaiming to the national news that the unbearable strain of a disabled relative excuses all possible actions. It is this mother's hypothetical child who is isolated, viewed as a freak, shunted into segregated schools and housing, condescended to, joked about. The mother cannot possibly understand what this experience is like.
When I read this paragraph, and the associated comments by other self-advocates who high-fived Zoe's assertions, I wept. As a parent, each day is devoted to my childrens' inclusion as equals in society. My message first, last, and always is "different, not less". Yet, this young woman asserts that I am both different and less because I'm not disabled.
Coddled?
No. We fight for everything our children receive, and sacrifice our own well-being and interests in the process. The closest thing to coddling that I've received is pity, and I assure you, I don't want anyone's pity.
Spoken of as martyrs?
Yes, people do place us on a pedestal. I hate it. I prefer to be seen as a regular mom with regular friends and regular interests and an ordinary life. And you know what else? When people put you on a pedestal, they raise their expectations of you exponentially.
Excused for bad actions?
I would never excuse a parent for abusing their child – with or without a disability – and I would expect the same judgment if I were to abuse my own children. Those who do should ask themselves why they never reached out to help the parent they perceive as "desperate." I can assure you that the people who excuse atrocious behavior aren't loving, caring parents of children with special needs.
Can't understand isolation?
We are nothing if not isolated. We live with our children on the fringes, fighting and clawing our way into typical society. We have few close friends because people (including some family members) distanced themselves from us after our children were born. We have little time to spend with the friends that we do have. We are labeled "overly sensitive" when we object to disability slurs, and judged for our lack of involvement when we aren't joiners.
The perspective of the parent is different from that of the child, to be sure. I will never know what it's like to have cerebral palsy or Down syndrome, and I empathize with Zoe's frustration that our society listens more to non-disabled parents than to self-advocates. However, if society isn't hearing you it isn't because the parents are talking too loudly – it's because the rest of society isn't listening, and that's something we as parents are trying to change.
We may be imperfect allies, but we are not the enemy.
Sarah Kate will likely always be able to self-advocate effectively. I'm not sure what Nathan will be capable of doing, but my hope is that he'll be independent and an effective self-advocate, as well. When the day comes that my children no longer need me to personally advocate for them (Thanks be to God!), there are still thousands of others who have no voice – for them, self-advocacy isn't an option. Some people won't be able to identify with my children because of their disability. Others won't be able to identify with me because of my lack of disability. We all have something to add to the conversation, and we are all working toward the same goals – that of acceptance and inclusion.
I'm different, not less.
This week, The Thinking Person's Guide to Autism is sponsoring a dialogue between parents and self-advocates, including Robert and Zoe. I encourage you to check it out and let me know your thoughts.