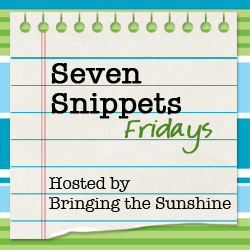 Remember last week when I talked about my worlds colliding? Well, it happened and I survived. Barely. 🙂  Family + ROTE running friends + Sigma Kappas + a long weekend = just enough time to see everyone and not nearly enough time to visit with anyone. And then there was that 8-hour long car ride home on Sunday – just me and Nathan.
And speaking of last weekend…my little sister ran her first half marathon and she ROCKED IT. I was so proud of her! She was hoping to break three hours before she started, then about midway through the race she adjusted her goal UP to 2:50. We finished together in 2:47.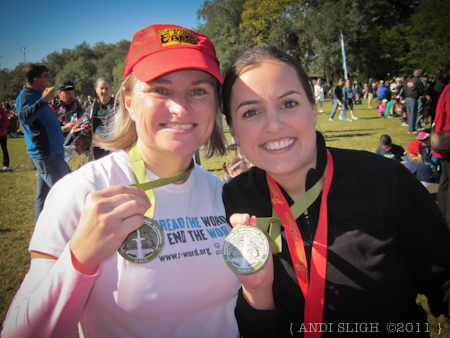 — 3 —
And speaking of other things that I survived, but just barely…everyone in the house (except the dog) has had the stomach flu this week. It started with Nathan on Tuesday; I got up with it on Wednesday morning; Mr. Andi came down with it in the late afternoon on Wednesday, and Sarah Kate got hit with it at bedtime.
Our Buddy Walk story made the NDSS Buddy Walk blog! NDSS encourages people to submit for their My Great Story campaign and they publish one each Wednesday. I submitted a tweaked version of the blog post that I wrote about our Buddy Walk experience, and they published it on their blog last week. You can find it here.
My 365 photography project hit a snag last weekend. During the half marathon, Mr. Andi texted me. Apparently, when I emailed my Friday photo to the blog (my mode of upload while traveling), I picked the wrong email address.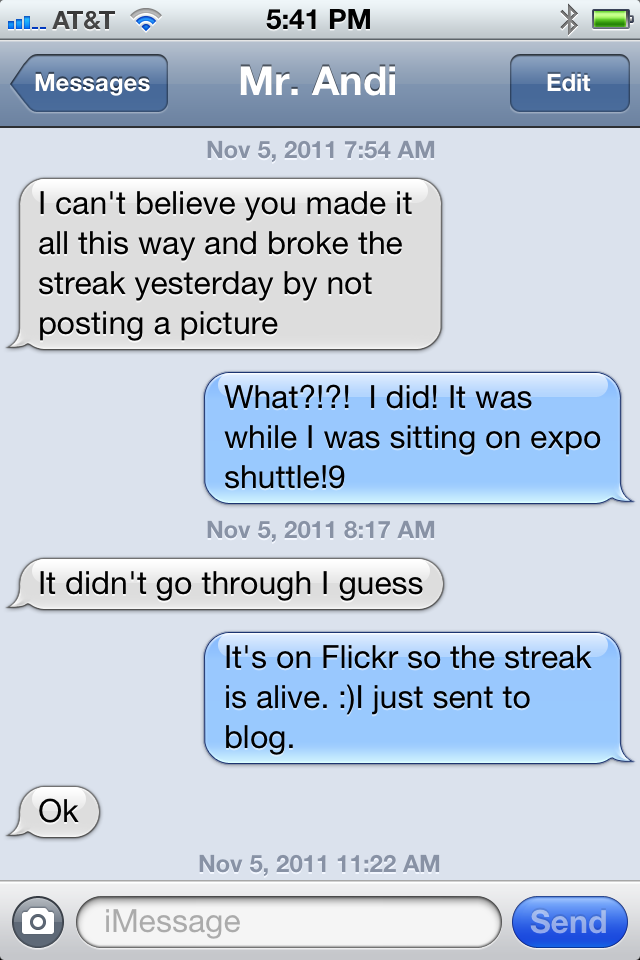 And yes, in case you were wondering, I did text and email from my phone during the half marathon. I also updated my Facebook status. It's a sickness.
Thanks to Ellen of Love That Max, we've been selected as a toy tester for her Special Needs Holiday Toy Guide. Sarah Kate will be testing a Roller Racer
, and it arrived today. She wanted to take it out right away, but given that she tossed her cookies just a few minutes after it showed up on our doorstep, we told her she'd have to wait until tomorrow.
That crafty spurt that I had for awhile? Gone. It was fun while it lasted – camera bag purse inserts, camera strap cover, Pebbles and Bamm Bamm costumes… Now I just need to dig up enough motivation to use the leftover fabric from the foam inserts to make a camera strap cover that, you know, has a lens cap pocket big enough to actually hold a lens cap.
Link up your own Seven Snippets below! Be sure to link to your post, not the main page of your blog.
Looking for a Seven Snippets template or graphic? Go here for some quick tools to create your own Seven Snippets post.