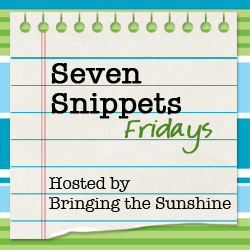 It's Mardi Gras! We celebrate Mardi Gras here in Mayberry, and among the many parades you'll find the one that's put on each year by the elementary school. The kids walk through town – each class wearing their own special T-shirt, and throw beads and such to the locals.
Typically, it's only the younger kids in the school that get to participate, but this year the "super readers" will walk, as well. Sarah Kate is neither, but she'll be riding in the parade because the school didn't want her to have to walk uptown with the rest of the kids to watch.
In addition to the school parade here in Mayberry, the Mobile ARC has their own Mardi Gras parade. We won't be attending, as it was rained out on Thursday and rescheduled for Friday (and, frankly, I don't feel like driving across the bay for it…) We will instead eat some King Cake and think of the Mobile Association of Reveling Cavaliers.
Did you know that Mardi Gras was celebrated in Mobile, Alabama before New Orleans was even a city? True. Mardi Gras was first celebrated in Mobile in 1703; New Orleans was founded in 1718. Mardi Gras also isn't just a big display of vice and debauchery – in Mayberry, it's a lovely family outing.
Laissez les bons temps rouler!
My friend, Shasta, of Outrageous Fortune made me aware of the documentary "Including Samuel" this week. I'd not heard of it before, but now I'd like to get my hands on a copy. From the film's website:
Photojournalist Dan Habib rarely thought about the inclusion of children with disabilities before he had his son Samuel eight years ago. Now he thinks about inclusion every day. Habib documented his family's efforts to include Samuel in every facet of their lives, a journey that transforms each of them.
Pretty please, Netflix…I need you to stream this film!
SHAMELESS PLUG ALERT: Bringing the Sunshine was nominated for Circle of Moms' Top 25 Moms With Inspiring Families. I'm not sure who nominated the blog, but I appreciate it! If you'd like to vote for us, click the lovely pink circle thingamabob you see below. You can vote every day from now until March 7.

Did you catch Babble.com's "Weird Stuff We Love About Our Kids" piece yesterday? If you did, you might have noticed a certain young lady who might live in this house and who may have recently signed up for softball. She's in the next-to-last photo in the slideshow and the quote with the image is by yours truly. When Ellen Seidman contacted me for a quote for the piece, I went a little overboard…you'll be seeing a full post on Sarah Kate's weirdness next week.
Good News! Nathan has learned how to sign the word "day" and he's doing it frequently.
Bad News: I'm pretty sure he thinks he's signing "Daisy" – our dog's name.
Have a great weekend!
Link up your own Seven Snippets below! Be sure to link to your post, not the main page of your blog.
Looking for a Seven Snippets template or graphic? Go here for some quick tools to create your own Seven Snippets post.