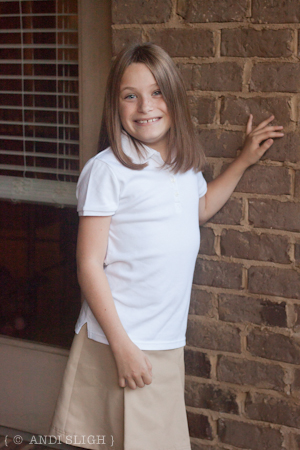 This post isn't the piece I planned to publish today.
I drafted it, considered it, and rejected it. I'll post it one day soon, but not today. I've spent the past week wondering, worrying, and praying for Baby Megan in Colorado. She'll be one week old this afternoon, and as much as I like to talk here about how my two special children help me focus on what's really important, today I'm eating my words (just a little).
On Saturday I got my panties in a wad over some stuff that really didn't matter – not to me, not to Mr. Andi, and not to my kids. On Sunday, I was sitting next to Mr. Andi in church, who had Nathan in his lap. Nathan was standing up facing him and the song "How Great Is Our God" was being sung in the background. I'm not a huge fan of the praise-and-worship genre, but I'll make an exception for that song.
In an instant, my brain took a snapshot of my smiling husband and my son, full of joy and wonder, and tears welled up in my eyes. I became acutely aware that my family is beautiful and wonderful, and I was thankful. So today you're getting a glimpse into the past two days at my house.
Ordinary, extraordinary, and beautiful.
Sunday opened with a rousing game of Bounce on Sissy Until She Breaks or Cries "Uncle!"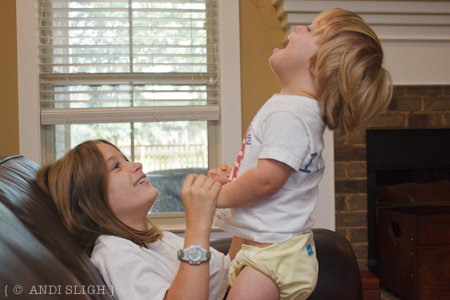 It was followed by Zerbertfest.
Shortly thereafter, Nathan spotted the door to Sarah Kate's room open and went exploring. He returned with jingle sticks.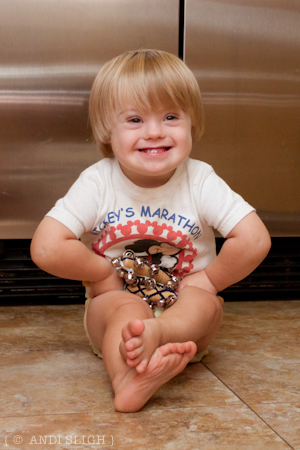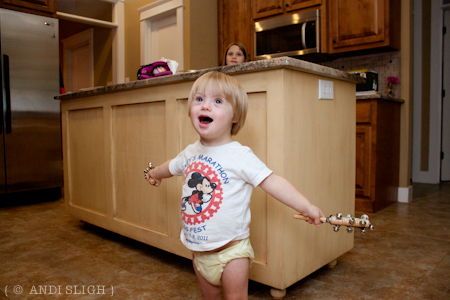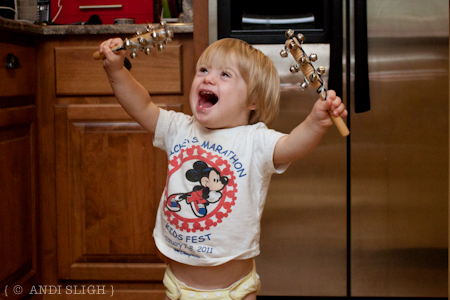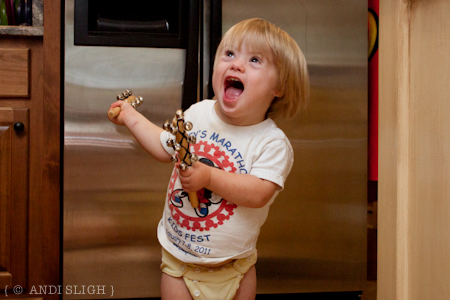 On Monday, Sarah Kate started school – fourth grade. A new year, a new school, and a new crop of teachers who don't know her. She was nervous – very unlike her – and so was I – which is typical. I'm not sure why she was nervous, but for me it was prepping for the inevitable accommodations we'll have to request and navigating a new dynamic.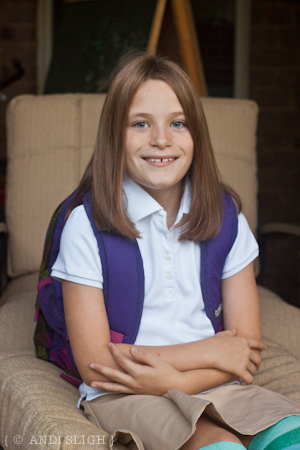 Yep, she's still wearing the crazy socks. They have become her trademark.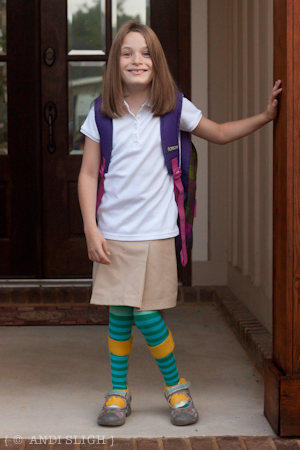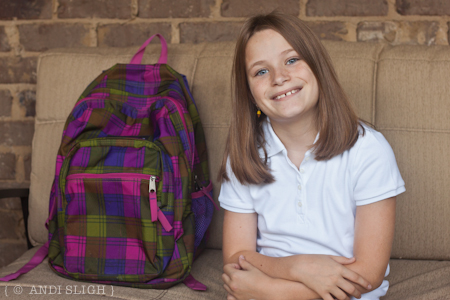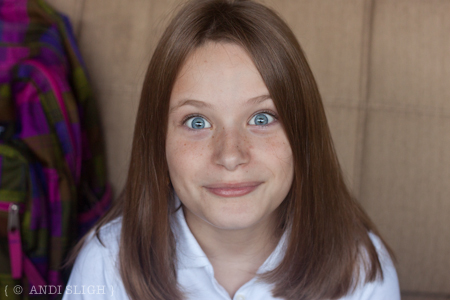 Happy Tuesday and Happy Birthday Baby Megan!