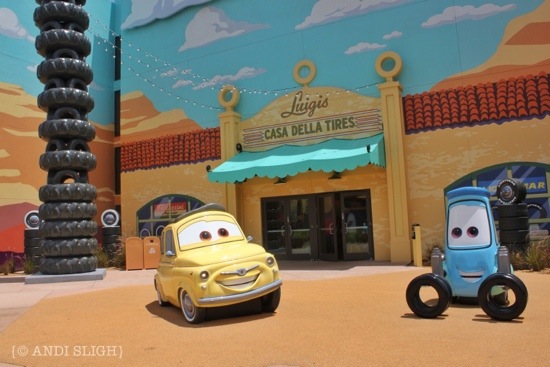 Day 3: Monday
Unless you've been to Walt Disney World a number of times, you probably aren't fully aware of how much there is to see outside of the four theme parks. I love Disney, and we visit fairly often, but I avoid the parks like the plague during the summer – it's too hot and too crowded.
It was readily apparent on Monday morning that we needed to Go. Somewhere. Katie telecommutes from home and small whirling dervishes are not conducive to productive work activities.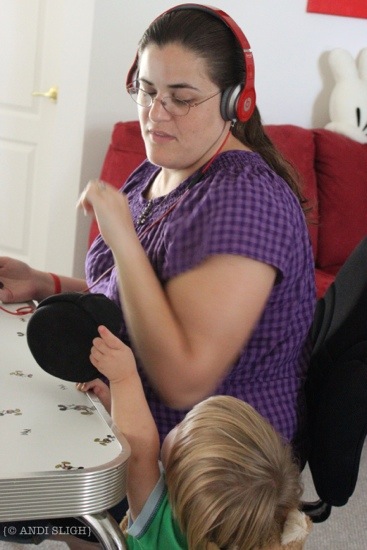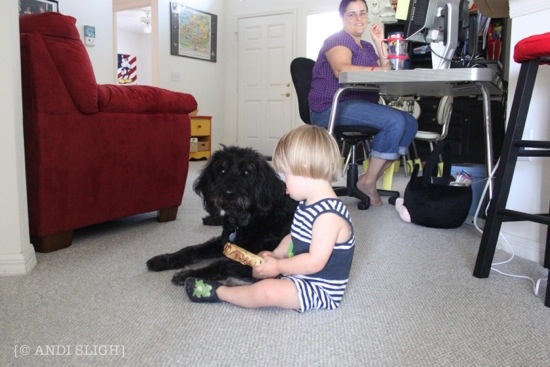 The kids and I, along with The Fairy Godmother, took off in the Wagon Queen Family Truckster and decided to check out the new Art of Animation hotel. It's themed around several of the new classics by Disney and Pixar – The Lion King, The Little Mermaid, Finding Nemo, and Cars. We strolled the kids around and enjoyed the theming; our favorite section was Cars with its Cozy Cone cabanas.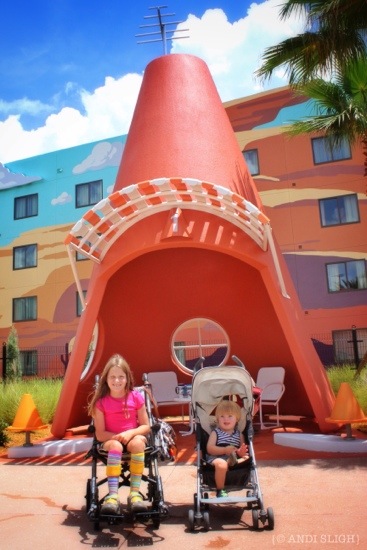 But just seeing the exterior of the property wasn't enough.
We also stalked housekeeping until we found someone willing to show us the inside of one of the family suites. ADORBS! I am now rethinking our accommodations for the wedding in October…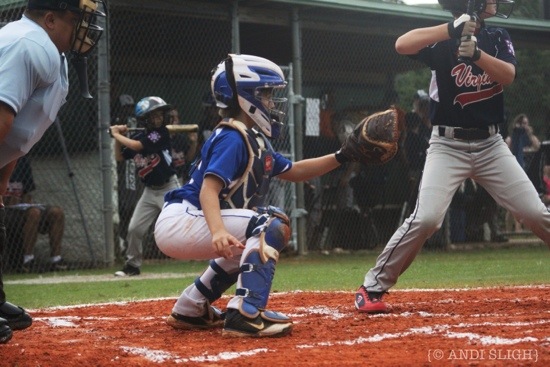 We headed back to the Dixie Youth World Series that evening. The kids got into cheering, the boys played a great game (which they won via mercy rule), and I got some great shots of the players – including this action shot of the game-winning run.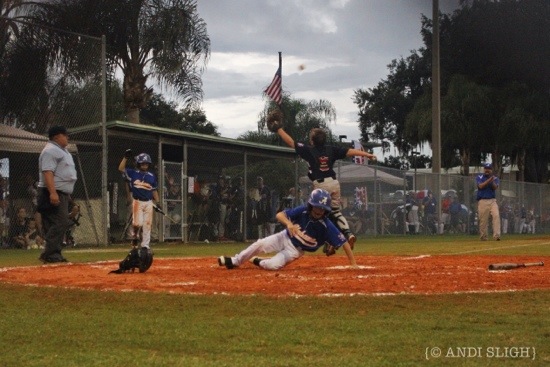 All in all, Day 3 was relaxing, pleasant and relatively uneventful. Day 4…not so much.
…to be continued.
UPDATE: Read Day 4 here.