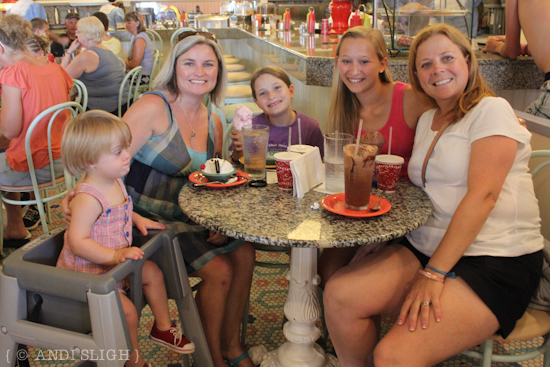 Day 5: Wednesday
Unlike the other days, Wednesday started out slow. Instead of rushing off to "do stuff" I kept the kids at Mickey Manor and put Nathan down for an early nap. My friend AnnMarie and her daughter Haley, who are from Massachusetts, were coming into town to spend a few days at Walt Disney World. We headed out in the early afternoon for ice cream at Beaches and Cream. AnnMarie called to let me know they had arrived early and were parked in a space right next to the disability spaces.
When I pulled into the parking lot, I spotted their car and saw an empty disability space next to it. As I pulled in, I started to chuckle because AnnMarie and Haley were standing at the top of the space. As I emerged from the car, I joked that they must have been saving the space for us. AnnMarie relayed a tale of how they DID run one guy off. He had pulled in without a blue tag or placard and they stared him down as he got out of his car.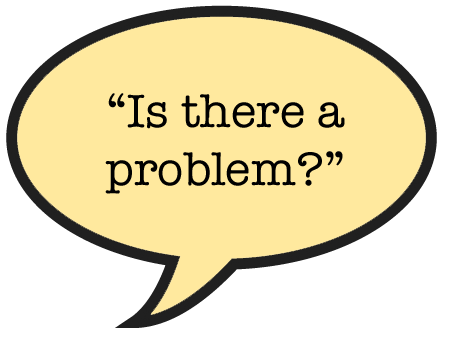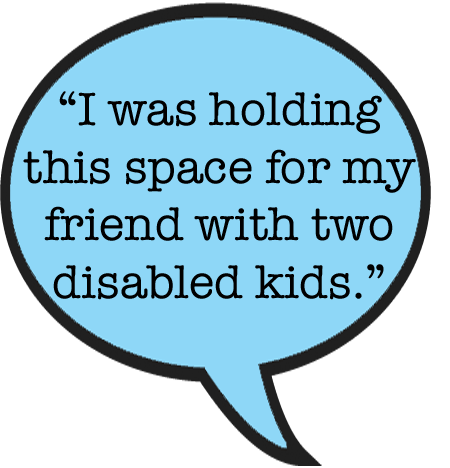 Because it's really common for people to stand outside in the sweltering Florida afternoon heat in August and make a joke like that…
We had a great visit with AnnMarie and Haley, and saw TWO MORE buddies in Beaches and Cream. The first was in a booth with his family seated across the room, so we didn't get to speak to them. The second was seated right next to us as we were leaving, so we talked to them quite a bit, and I snapped a quick photo of Nathan with Noah.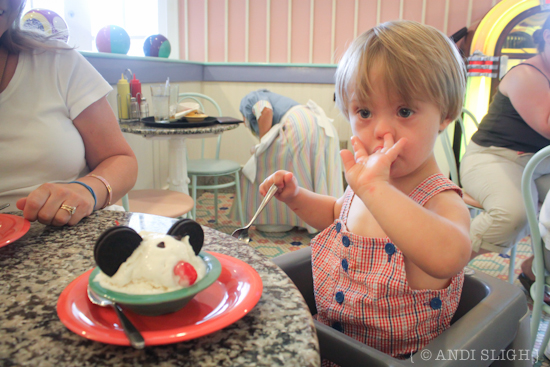 Since it was the last day of our spontaneous road trip, I capitulated on some things. Sarah Kate got a stuffed Perry the Platypus doll, and I splurged on a Mad Hatter Teapot and Teacups. We all then went to dinner with AnnMarie, Haley, The Fairy Godmother, and Katie, where Sarah Kate got multiple refills of an assortment of sodas, as well as another dessert.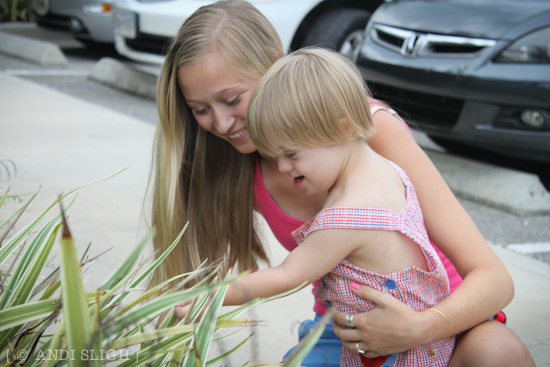 Sometimes you just have to break the Mom Rules and go with it.