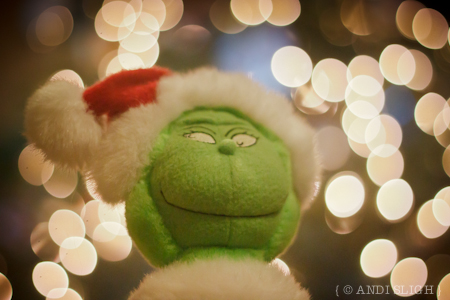 When I was brainstorming ideas for what I really want for Christmas, I discarded my first idea. The main reason was because I didn't want that post to be about ME. Being a blogger – particularly for someone who writes a great deal about her personal life – is inherently narcissistic, so I wanted to write about something that would benefit someone other than me. The Discover magazine piece revealed to me not only something I want that's possible, but gave me an idea for a challenge for you, my readers.
But I've got a bee in my bonnet so here I am with What I Want, Part Two.
A recurring theme here on the blog is that I'm not special. I'm just like any other mom. Not only do I believe it to be true, but I know it is true, because I live it every day. My circumstances are unique, of course – most people don't have two natural-born children with disabilities that are neither hereditary nor related in any (known) way. But my life is also pretty typical. I cook, clean, grocery shop, shuttle kids to school, do laundry, drive a station wagon, pay bills, attend church, do volunteer work, and so on.
My life is blissfully ordinary.
This blog started out as something that was all about me. It was about me, for me, and written by me. But I've been blessed by the fact that my readership has grown, and I love hearing from each of you who email or comment and tell me that this post or that post touched you or made you laugh. I love knowing that I've brought sunshine to someone's day. And, if I'm being honest, I don't write for compliments, but they sure do brighten up my day when I receive them. 🙂
So I've been thinking about how, right after Nathan was born, so many people told us, "God only gives special children to special parents." As much as I knew that people's intentions were good when they said it, and as willing as I was to accept their good intentions, that statement always bugged me.
I've finally figured out why it bugged me so much.
In the beginning, I thought it was because I didn't like being set apart, and that is part of it, to be sure. But it's more than that. Although I don't think most people realize what they're saying when they say it, the truth is that "God only gives special children to special parents" is a double-whammy zinger.
That simple sentence says so much, and not in a good way.
It says that children with Down syndrome are a heavier burden than other children (why else would they need special parents?) So whether they meant to or not, every person who said that to me indicated that my son was going to be such a pain in the rear that only a very few people are capable of handling him.
Does that sound like a compliment?
Now, of course, it's possible that some people may actually mean, "I wish I was so special that God would give me a special child like yours!"…but I doubt it. Otherwise, they'd say that or something very close to it. I don't remember anyone looking enviously at me when Nathan was a newborn, though I'll grant that the post-Caesarean Percocet may have clouded my brain a bit.
The other thing that bugged me is the assumption that there must be something special about me because of the hand I was dealt. Would you say the same thing about other difficulties involving children? Does it take a "special" person to parent a child with cancer, a child who was in a car accident, a child with a drug problem, or a child who is painfully shy?
Parents are just parents. Some are better than others, unfortunately, but I didn't become "special" in an instant on a Saturday evening in March of 2010 (or, for that matter, a Friday morning in December of 2002). I don't deserve to be placed on a pedestal. If there is anything at all special about me, it is a product of the fact that I have two children who force me to focus on what's really important. But that doesn't mean I don't complain about minutiae, and it definitely doesn't make me selfless or saintly.
And those two kids? They aren't saints, either.
It's time to burn the pedestal. Who's with me?