Because we were at Walt Disney World!
I'm sure you were all like…."ooo, mysterious"….and…"what could possibly prevent the weekly Seven Snippets from being published?" because I'm certain you all eagerly await the brilliance that is the Snippets Each. And Every. Week.
Or not.
But anywho…my friend Katie got married last Thursday at the Wedding Pavilion at Walt Disney World Resort, and both of my kids were in the wedding as flower girl and ring bearer (devotees will recall an attempt at ring bearer practice during the Mayberry Road Trip back in August). Since Sarah Kate was missing three days of school, anyway, we chose to make a family vacation out of it.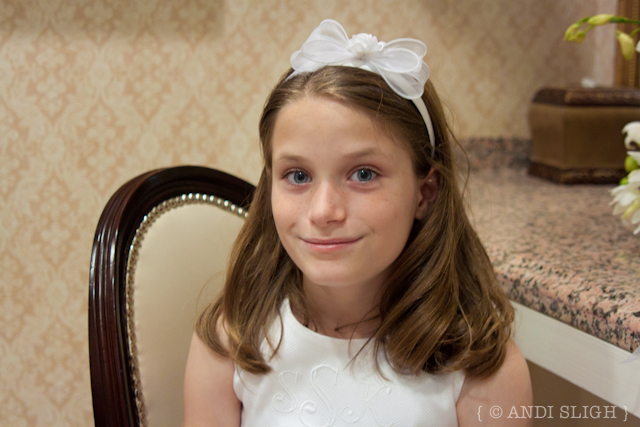 So now that you know what we were doing, I'm sure you're wondering how they did with their duties (or at least how Nathan did, as Sarah Kate is old enough to understand it isn't cool to ruin someone's Big Day and act accordingly). I will freely admit that I have never been tempted to partake of a glass of wine first thing in the morning, but my nerves were a bit on edge worrying about how he would do, and I don't think I'd have turned one down if it had been offered to me pre-wedding (which was scheduled for 10am).
But let's back up a bit to the rehearsal.
The rehearsal was not held at the actual wedding site, but in a room at the Contemporary Hotel. Instead of a pillow, Nathan was to carry a copy of a Harry Potter book which had a section cut out of the middle and the rings tied inside (Katie and Steve are unconventional…just go with it). It was decided that Nathan would carry the book up the aisle, give it to Megan (the minister) and then either stand at the end of the groomsmen line (less likely) or sit with me on the front row (more likely).
The first time through, he executed perfectly. I began to believe that Everything Would Be Okay. After that it went downhill quickly; he'd walk down the aisle, but then dart away from Megan and run around the table laughing. It was a grand game of chase for him.
I was not optimistic.
The game plan for Thursday was to implement a comprehensive catch-and-release program. Mr. Andi would stay with Nathan until it was time for him to go down the aisle, then release him at just the right moment. I would sit on the front row and catch him in whatever manner was necessary to avert disaster once he reached the front (and if you're thinking to yourself at this point that I got the raw end of this deal, I can assure you that I thought the same thing at the time, but…my friend, my responsibility, right?)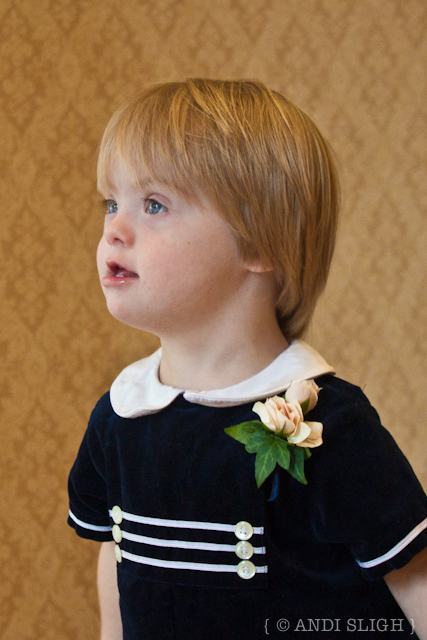 We arrived only 30 minutes before the start of the ceremony, so a full on-site dress rehearsal wasn't possible, but Mr. Andi, Nathan, and Megan spent some time outside practicing handing the book over. He did pretty well with that, so we crossed our fingers and hoped for the best. I took my seat on the front row and tried to think happy thoughts.
Before we knew it, the big moment had arrived.
Nathan tucked the book under his arm like a running back headed for the goal line. He was all smiles, moving quickly but not running. He was a Boy on a Mission. As he approached the altar area, I felt a wave of panic: at the rehearsal, there were no steps for him to climb. The three steps he was going to have to navigate – with a book, no less – might as well have been a mountain.
Nathan reached the bottom step and laid the book down, put his hands down to steady himself, and climbed the first step. He then reached for the book, moved it up to the second step, and repeated the process. Then he repeated it once more with the third step.
Problem-solving skills at work!
I was so proud! At the top, he picked up the book and walked it over to Megan, who stood waiting with outstretched arms. A wave of relief washed over me, and then, just as she was about to take the book from him, he turned abruptly away.
Don't panic, I told myself. Maybe he won't run.
Maybe it was the magic of Disney, or maybe he sensed that what was happening was a Really Big Deal, but he didn't run. Seconds later, Megan had successfully commandeered the book without incident, and Nathan was headed back down the steps. He started to head back up the aisle, but just before he took off I managed to catch him and deposit him next to me on the front row.
It had gone as well as I could have hoped, and much better than I expected.
At the end of the ceremony, at the tail end of the recessional, Sarah Kate headed up the aisle and I directed Nathan to "follow Sissy". I had no idea if he'd do it, but I figured that since the wedding was technically over it was worth a shot. He followed along just like he was supposed to, smiling as he went. About halfway up the aisle, he spotted a friend of the Fairy Godmother's (he's been around her several times before, and I suspect she and a few others chose their seats strategically in case the ring bearer needed any "assistance"). She was smiling at him so he grinned and waved enthusiastically at her. It went over so well with the crowd that he tried it again on the other side of the aisle.
He was like a celebrity on the red carpet.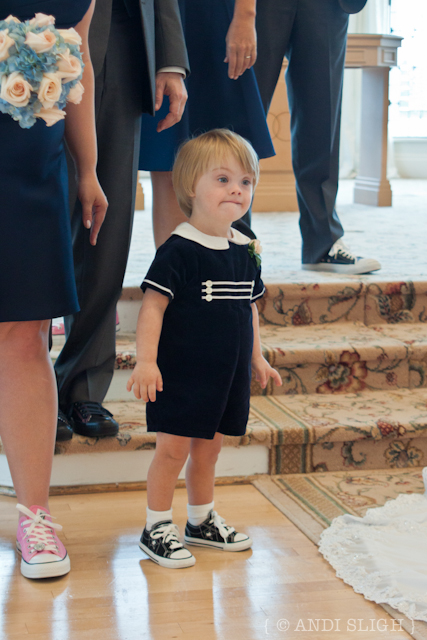 Following the wedding, we went to the reception where I calmed my nerves with a glass of vino, but then just before the wedding party was announced, I changed Nathan into an R2D2 costume – a surprise tribute to Katie who loves R2D2. I imagined an afternoon of watching my two kids dance to their hearts' content while I relaxed and thanked the dear Lord above that Nathan didn't ruin the wedding.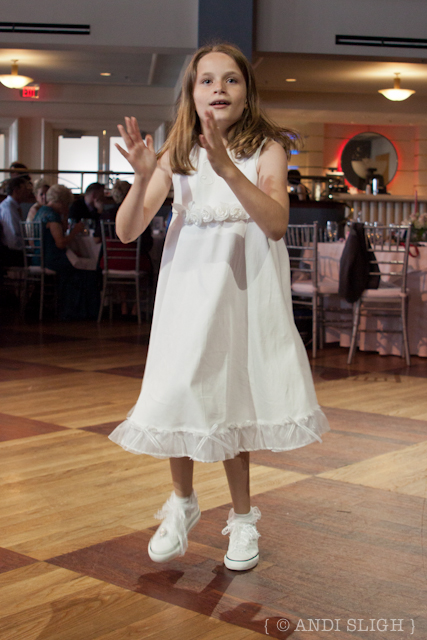 As it turned out, I was half right. Sarah Kate shook a tail feather to a variety of current and former hits, even requesting "867-5309" (and yes, the DJ was surprised to learn that she actually knew that 80's classic) but really hit her groove with "Cotton Eyed Joe." Nathan, on the other hand, slept through most of the reception on a couch under the stairs, emerging only briefly at the end to snuggle with his buddy, The Godfather.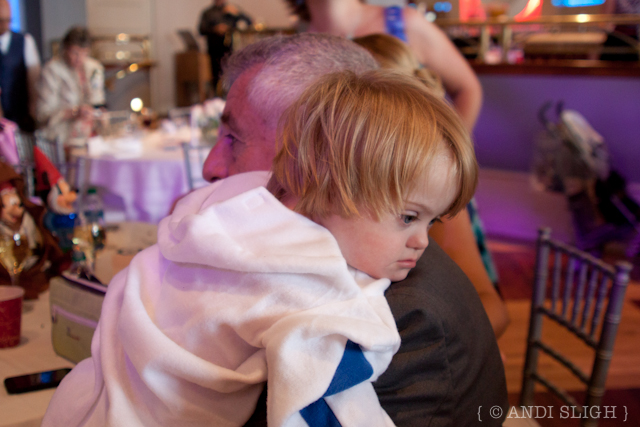 But all in all, it was a magical day.