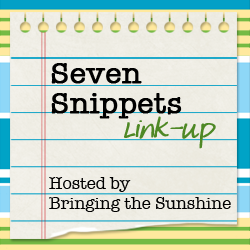 I am making a formal, public confession today. We have not put up our Christmas tree yet. In fact, the only Christmas decorations currently visible in our home are two poinsettias – one was a gift, the other is one of a pair purchased from the cheerleader down the street as part of a fundraiser (its twin met an untimely Demise by Boy within the first 24 hours of entering our home).
Sadly, I don't even have an estimated arrival date for Christmas Cheer in the Sunshine household.
Remember The Wedding? Well, the professional photographer's proofs are back and they say a lot about my kids. I was pretty hyped up worrying that Nathan might do something…unexpected and I believe I transferred my fears onto Sarah Kate. She took her job very, very seriously.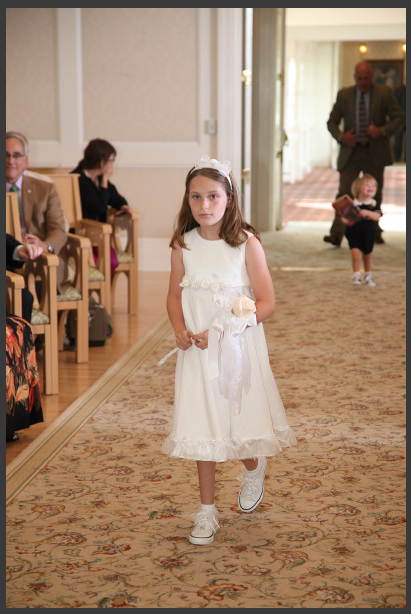 Note her very unserious brother in the background.
Remember when I described Nathan as carrying the book with the rings like a running back headed for the goal line? Well, there's photographic evidence of that, too.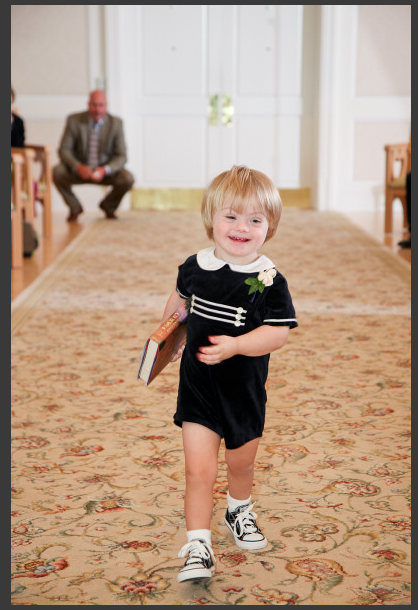 And of course there's also his epic climb to the top to deliver the rings. Yep, they captured that, too.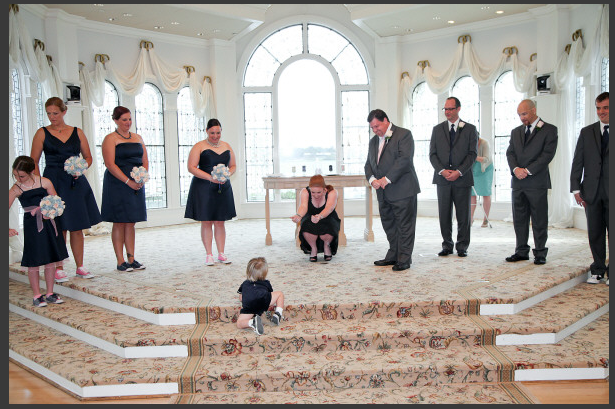 And finally, the red-carpet style recessional, waving to his many admirers. Notice my legs in the far background; I was leaning around watching to see if he made it.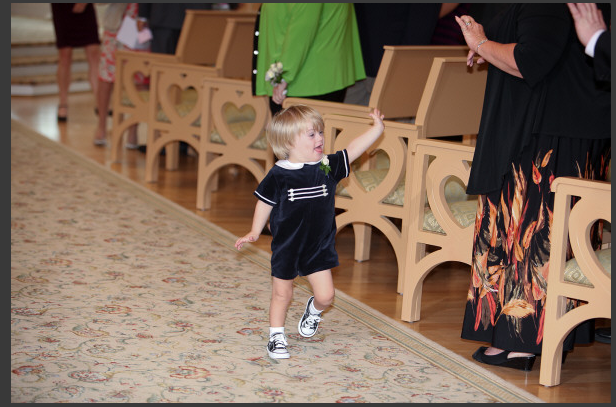 Now I'm going to throw myself on the mercy of the copyright court. I screen-shotted (is that a word?) these from the photographer's website, which I'm quite certain based on all of the warnings about unauthorized reproduction is a big No-No. I am ordering prints, but didn't want to wait until they came in to show you the photos. So…if the Arndts come across and are considering suing me, please don't! That is all.
I've got a little tiny Christmas-themed giveaway coming up next week! The turnaround for entering will be super-quick so I can get it out before Christmas, so be watching for it!
My January marathon is in four weeks, and I'd love your support in helping to raise funds for Research Down Syndrome. RDS supports scientific studies directed towards understanding the sources of cognitive difficulties in persons with Down syndrome. And I'm a long way from my goal…
Have a great weekend!
Link up your own Seven Snippets below! Be sure to link to your post, not the main page of your blog. Looking for a Seven Snippets template or graphic? Go here for some quick tools to create your own Seven Snippets post.
This post was inspired by and is linked to Conversion Diary's 7 Quick Takes.