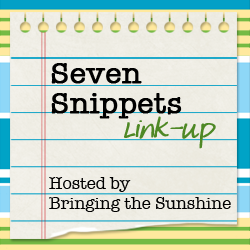 Still no tree. My mom and stepdad are arriving on Sunday so it probably needs to go up before then, dontcha think? I'm hoping to put it up late and then leave it up until Epiphany, the way people USED to do with their Christmas trees. At least, that's my story and I'm sticking to it.
A quick follow up to Tuesday's review of Gradual Descent: although it wasn't stated in her bio, Pat Morrissey does indeed have a disability – cerebral palsy. Many thanks to her publicist for letting me know.
I found this story in the UK's Daily Mail this week fascinating. Apparently, in the UK, premature babies are not considered to be "viable" unless they weigh at least one pound, which means they don't try to save them if they weigh less (it was very difficult to type that…). The baby in the story weighed exactly one pound, so they fought for her, and she survived. Only she didn't weigh a pound. A pair of scissors was left on the scale.
Autism has gotten a bad rep since the Newtown shootings last Friday. But The Jubilee Project has a great new video out, "Fireflies," that will help fight the stigma. The video was inspired by Taylor Swift's "You Belong With Me" music video, and the makers are hoping to catch her attention via Twitter in hopes that she'll share the video with her 22 million (!!!) followers. Find out more here.
Nathan's IEP evaluation meeting was this past Wednesday. He'll be evaluated sometime between now and mid-February to determine his eligibility for preschool services. Although I've never taken Mr. Andi with me to any of Sarah Kate's IFSP or IEP or 504 meetings, I did ask him to come to this one. In the meantime, we have two lengthy behavioral questionnaires we have to fill out.
Good times.
Congratulations to reader Sarah, winner of my giveaway! Sarah will receive a Heart of Haiti star like the one pictured in Monday's post, and a copy of Patricia Morrissey's new book, Gradual Descent
.
Many thanks to those of you who have donated to support my marathon on behalf of Research Down Syndrome. The good news is that I'm almost halfway to my goal! The not-as-good news is that the marathon is only three weeks away.
Have a great weekend!
Link up your own Seven Snippets below! Be sure to link to your post, not the main page of your blog. Looking for a Seven Snippets template or graphic? Go here for some quick tools to create your own Seven Snippets post.
This post was inspired by and is linked to Conversion Diary's 7 Quick Takes.