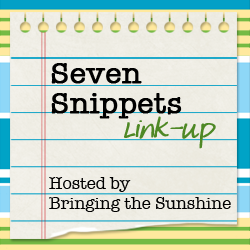 Nathan flat out refused to give me a hug when I left for Knoxville on Friday. I'm glad he's not clingy, but c'mon! A mom needs a hug before she gets on a place, amiright?
I often wonder how other people see my kids, and I'm often surprised by what I learn. My imaginary friend Jenny, who blogs about running (and Disney), came to the Kids Races on WDW Marathon Weekend, and she wrote her own post about the race that Sarah Kate and Lauren ran together. Please go read When Racing to the Castle, Remember the Turtle Won! and then come back here.
Do it. Right now. I'll be waiting here for you to get back.
Speaking of the Kids Races, you just never know what will connect with other people when you publish a blog. I was surprised on Wednesday to learn that BlogHer had picked up that post and featured it on their Family page. I've been featured on BlogHer! I've hit the big time now!
Or not. But it was cool to be featured.
Are you keeping up with Baby Megan on her daddy's blog? If not, head over and read the latest. He's done a great job detailing the latest news with a bit of humor (it should come as no surprise that we called him Joker Boy when he was young), but he also shared some powerful insights that they've gained during their journey. It's a must read.
Do it. Right now. I'll be waiting here for you to get back.
Tell me how much of a stinker this face is. I called this one "Busted" because he so clearly was busted getting out of his bed and he so clearly was trying to charm his way out of it.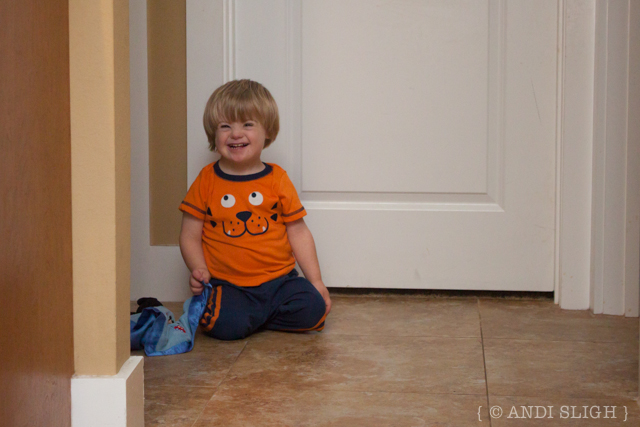 Spring softball starts back next week. 
I swore we'd work on batting during the break between the fall and spring seasons, but of course we haven't. Are you wondering 
what we've decided
 about this season? Well, we're hoping for a repeat of 8U, but it'll have to be approved by the board first.
And since I posted a photo of the dude, I need to post one of the girl, too. She got a haircut. I love it. What do you think?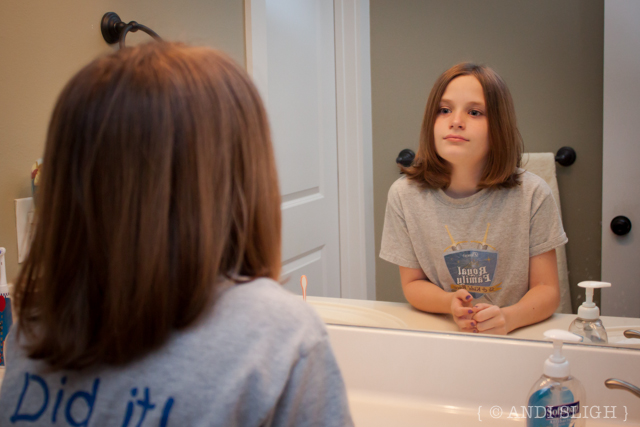 Have a great weekend!
Link up your own Seven Snippets below! Be sure to link to your post, not the main page of your blog.

Looking for a Seven Snippets template or graphic? Go here for some quick tools to create your own Seven Snippets post.
This post was inspired by and is linked to Conversion Diary's 7 Quick Takes.