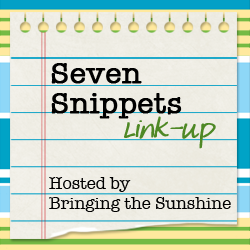 I've been on the Sick Boy Express all week, so remember back when I said my brain was fried?
That was nothing. I've reached the Fried Jell-O level.
So what have I done this week? Force-fed syringes of meds, snuggled, and – WOW! – made significant progress on my DVR backlog. You're about to get a rundown of my TV habits.
Downton Abbey (spoiler alert, for those few – stop reading now, Mom! – who care who haven't seen it or heard what happened yet): I totally agree that a happy Mary and Matthew would not have made for good drama. But….did he really have to DIE?!?!?
Dallas: As a child of the 70s and 80s, I was nostalgically excited about the update of the classic series. And…I think J. R. Ewing is possibly the greatest television character of all time (save one – see #4 below). I really liked season 1 – over the top entertainment.
But Larry Hagman is now dead and his death on the show is eminent, and the storylines are SO over the top that, as another blogging friend put it, I need a road map to keep up with all of the double crossing. So I'm back to #1 with the whole Fried Jell-O thing – not sure I have enough brain power for this show long term.
The Big Bang Theory: Sheldon Cooper is possibly the greatest television character of all time, and definitely the greatest in the "still alive" category. That is all.
Nashville: I love this show. The music alone is worth a look, but the storylines are good, as well. Very soap-opera but not as over the top as Dallas.
So by now you've figured out that reading my snippets this week was a total waste of your time. You can blame it on the Fried Jell-O. Lucky for you they are snippets, not a thesis. I'm sure you'll find better stuff over at Jen's place, but maybe a shot of Sick Boy will take away some of the pain.
href="http://www.bringingthesunshine.com/wp-content/uploads/2013/02/20130222-060707.jpg">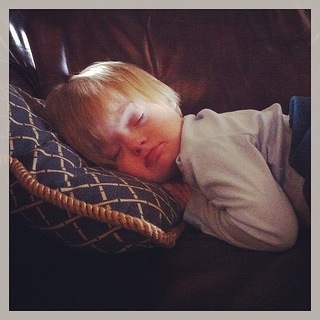 Have a great weekend!
Link up your own Seven Snippets below! Be sure to link to your post, not the main page of your blog.

Looking for a Seven Snippets template or graphic? Go here for some quick tools to create your own Seven Snippets post.
This post was inspired by and is linked to Conversion Diary's 7 Quick Takes.
<a