Overall, Nathan has been a healthy kid.
Unlike many kids with Down syndrome, he has never had any heart problems, GI issues, a wacky thyroid, problems with his hearing or vision, or recurring respiratory infections. In fact, although I haven't officially tracked it, I'm pretty confident that I – the marathon runner – have been sick more than he has in these past three years. When everything's going our way health-wise, it's easy to forget that things may not always be that way.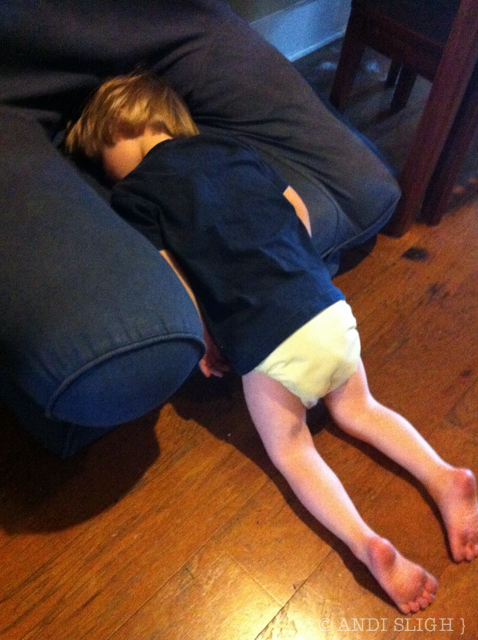 Nathan first ran a fever on Sunday, February 17.
It was easily controlled with Tylenol and he didn't have any other serious symptoms, so I didn't rush him off to the doctor on Monday morning. By Tuesday morning, however, he was lying face down in his chair so we packed up and headed out. The doctor test him for RSV, flu, strep throat, checked his ears, and did a chest X-ray to look for pneumonia. All came up negative, so he got a hit of antibiotics and steroids and a script for an oral antibiotic. He improved, but very slowly, until we thought he'd finally broken through the following Monday.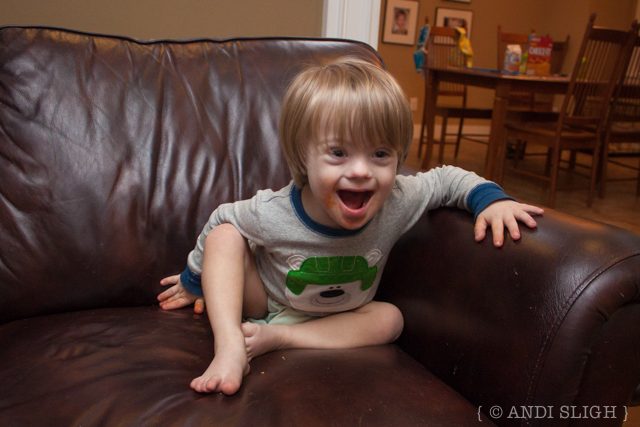 On Tuesday, I sent him back to preschool, sure he'd turned the corner. An hour and a half after I dropped him off, his teacher texted me that he laying down on the ground on the playground. By the time I picked him up, his temperature was back up to 101. Off we went to the doctor. Diagnosis: pneumonia and an ear infection. A shot of Rocephin. Another oral script. Come back tomorrow.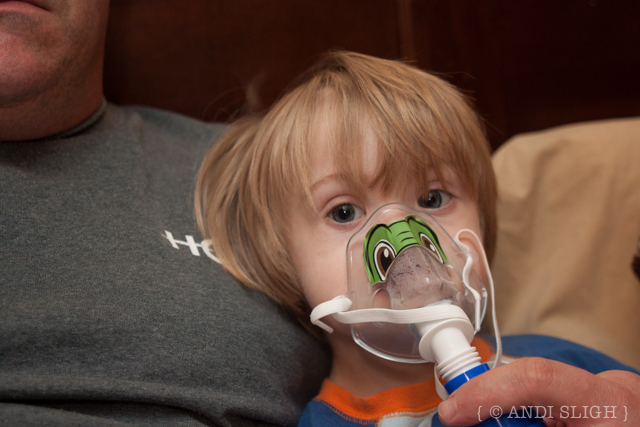 On Wednesday, we returned to the doctor. Another shot of Rocephin. A nebulizer and a box of albuterol. Keep up the oral antibiotics. Come back next week.
Once again, Nathan improved, but slowly.
On Wednesday, the day before he was to return to the doctor, we were confident he was kicking the bug. The morning of the appointment, however, his fever spiked again. A different oral antibiotic this time – our third oral in as many weeks – and come back tomorrow.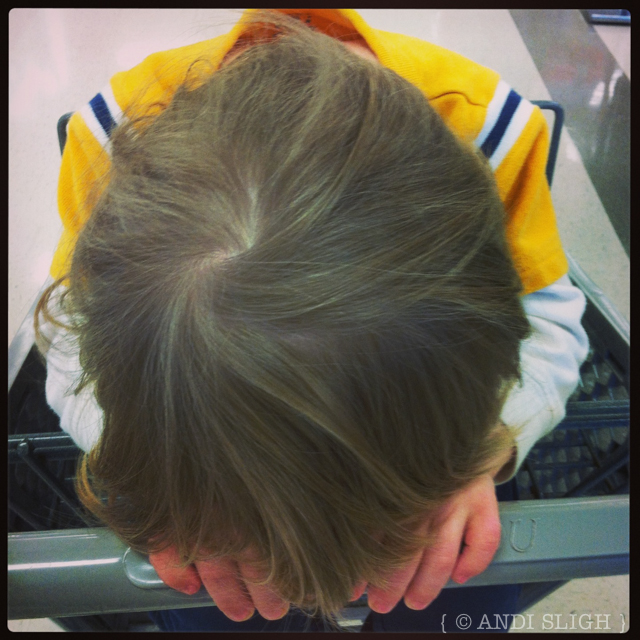 When we returned on Friday, he was worse, not better. His doctor decided it was time to admit him to the hospital – his oxygen saturation levels were B-A-D bad. She also decided that he needed to be tested for something else: leukemia. She didn't say it outright, and I didn't say it, either, but we were both thinking it. He had always been healthy; why was he having so much trouble kicking this bug?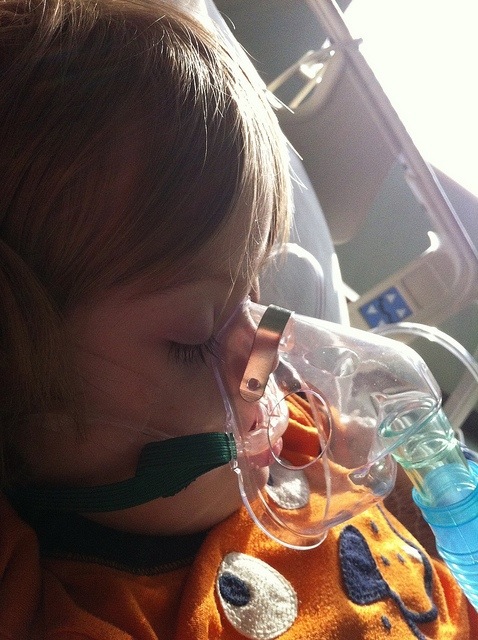 We breathed a sigh of relief later that afternoon when his results came back negative and he came up positive for mycoplasma pneumonia. That was treatable! He'd already been treated for it with his second round of antibiotics, but maybe that just wasn't enough. Surely now that the Really Bad Thing had been ruled out, some IV antibiotics, oxygen through a cannula, and some more targeted medical care would knock it out in a couple of days!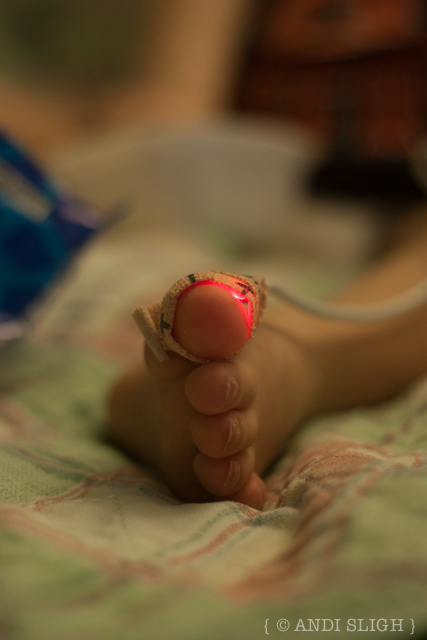 Except that it didn't – at least not as quickly as we had hoped. His sat level dropped during the night to a concerning level, indicating he could have sleep apnea. There was talk of transferring him to a children's hospital, but mostly we just waited to see.
Saturday came and went.
Sunday came and went.
Monday came and went.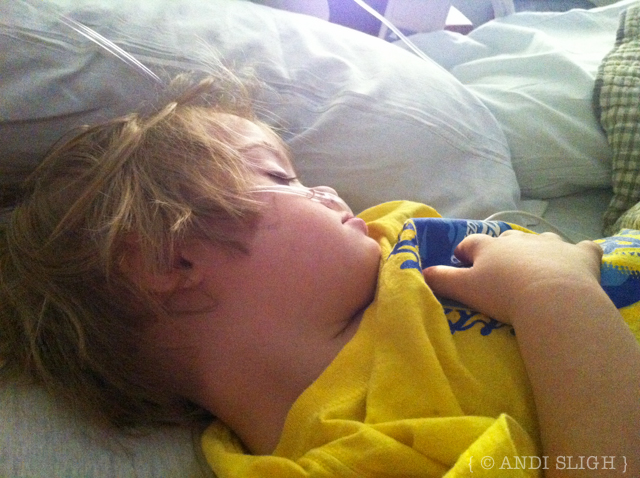 With each new day, he was getting better. He began eating more, he became more active, and his fever didn't return. But his sat kept dropping while he slept, and he couldn't break free of the oxygen even when he was awake. The doctor began to worry again, and ordered a new round of chest X-rays and and an echocardiogram. Both were clear.
Tuesday came and went.
On Wednesday, Nathan came off the oxygen and did well. The real test, though, would be what happened when he fell asleep. Shortly after lunch, he drifted off and slept soundly for about three hours. The oxygen remained off and he held his own.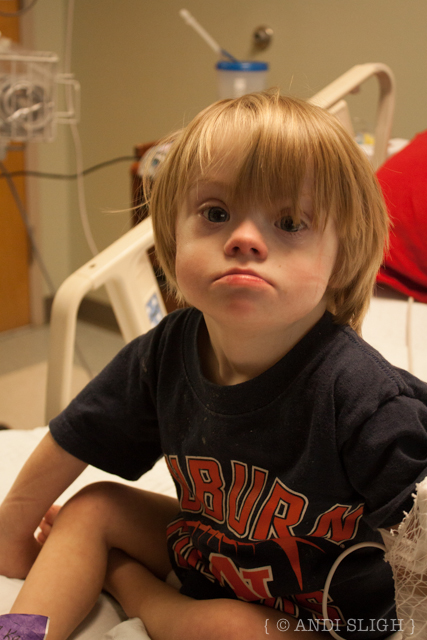 The doctor came by in the afternoon and we spoke at length about Nathan's situation. She had been consulting with (at least) two other pediatricians for several days, and had spoken with another doctor in the pulmonology department at Children's Hospital up in Birmingham that day. That doctor told her about a very similar case they had seen about a year ago – same age, same progression, and the child also had Down syndrome. Eventually the child recovered, but the mystery of Why was never resolved.
It was a reminder to both of us that Nathan doesn't fit the standard textbooks – no one with Down syndrome does. A different textbook exists for people with Down syndrome, and unlike the standard textbook, it isn't updated regularly with the latest and greatest research. Sometimes the typical approaches just don't work.
But Nathan doesn't fit the Down syndrome textbook, either.
He doesn't fit because his form of Down syndrome – mosaic Down syndrome – puts him a tiny subset (less than 3%) of the T21 population. Research on T21 is sparse; studies related to mosaic Down syndrome are virtually non-existent. There is no textbook for him.