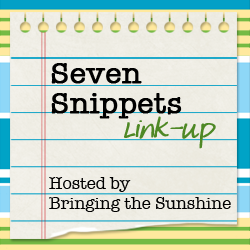 As I predicted in last Friday's Snippets, Nathan was admitted to the hospital. He wasn't kicking the pneumonia like he should, so off we went at lunchtime on Friday. He was released on Wednesday – his third birthday.
In addition to the pneumonia (and double ear infections), it's suspected that he may have sleep apnea (it's not just for middle aged men anymore!) so we'll be following up on that once he's fully recovered. It's always something around here.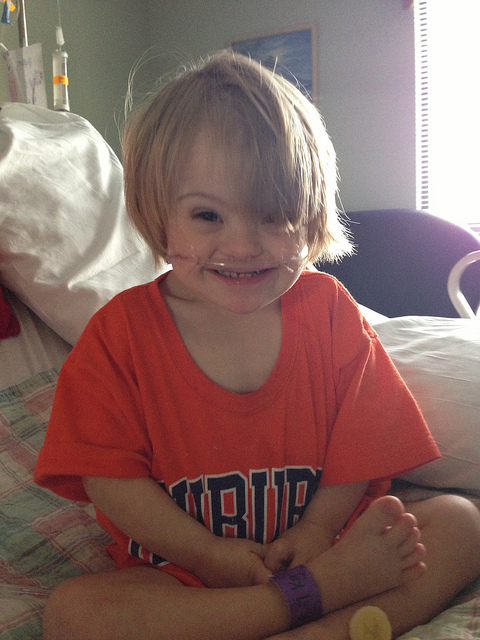 On Sunday, one of the Eucharistic ministers from our parish came by Nathan's hospital room. Our parish is large, so we don't know a lot of the folks who attend the Masses that we don't. We made small talk for a few minutes and then he dropped this on us: I converted to the Catholic Church years ago because of Deacon Hank O'Brien. He died a couple of years ago. Did you know him?
Why, yes. Yes, we did.
Hospital food is awful. But the service at our Mayberry hospital was impeccable! The food service lady noticed that I always ordered unsweet tea and that Mr. Andi brought me a large unsweet tea from the quickie-chek each morning, so she started putting a giant sized unsweet tea on the food tray.
Not only that, but she also arranged for a box of cupcakes on Nathan's birthday. Unfortunately, after I saved them all day long so we could eat them together as a family that evening, they met an unfortunate demise when Mr. Andi, in his zeal to GET THE HECK OUTTA HERE (to say Mr. Andi hates hospitals is a gross understatement), insisted on making only one trip to the car with all our things and dropped the box wrong side up before we made it to the elevator.
But I love him, anyway. Because even though I was the one sleeping with Nathan in one-third of a hospital bed for five nights, he tried to make things easier by not only bringing me a giant tea every day, but also by deciding during a rain storm that the unreliable home button on my iPhone was just one aggravation too many for me this week and took my phone to the AT&T store for an upgrade, hitting the Chick-fil-A while he was out to pick me up a better lunch.
Hand sanitizer is awesome. At least that's what Nathan decided this week. He trained the nurses and other staff to bring him a squirt of it every time they got their hit when they came in his room. They enjoyed the extra work he made for them so much that they went out and bought cards and gifts for his birthday. As did his pediatrician. And the therapists from early intervention who came to the hospital to visit him on Tuesday.
One of the items in the Bucket o' Toys that the staff gave him was a Canada goose Beanie Baby. They apologized that it wasn't a duck – his love for Duck Dynasty was a topic of conversation around the floor all week. Unfortunately for me, the Whole Home DVR didn't work at the hospital.
But the best part is that Nathan got a new Pope for his birthday! Not sure he's quite as excited as I am about the election of Pope Francis on his Big Day, but maybe he'll grow to love it. Everything I've read about the new Pope so far sounds pretty awesome, and I love that he chose the name Francis.
And you know what? Deacon Hank was a Franciscan.
Have a great weekend!
Link up your own Seven Snippets below! Be sure to link to your post, not the main page of your blog.

Looking for a Seven Snippets template or graphic? Go here for some quick tools to create your own Seven Snippets post.
This post was inspired by and is linked to Conversion Diary's 7 Quick Takes.