Nathan had his adenoids and tonsils removed on Monday – not because of recurrent ear, nose, or throat infections, but because of obstructive sleep apnea. As a result, I'm foregoing a written creation for today and running through some photos for you instead (and posting it all on Monday night to boot).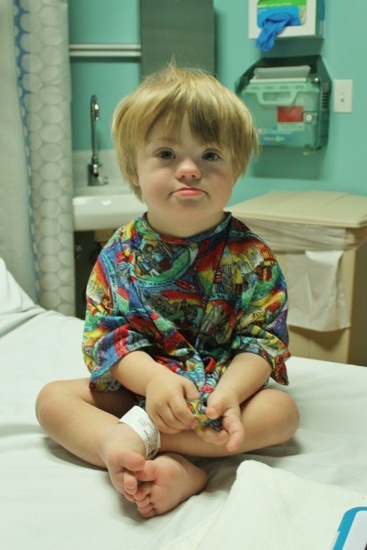 I'm calling this one "Oblivious" because he had no clue what was coming. It was not unlike a certain little girl's surgery seven years ago at almost the exact same age. But that's where the similarities end…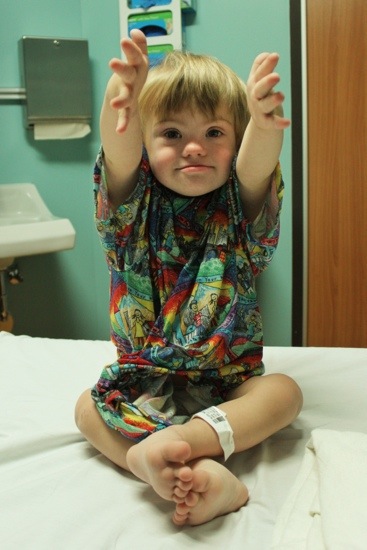 Lest you think this little guy looks all pitiful with his arms outstretched, let me point out that this motion is his go-to for charming people. He used it on Sarah Kate's orthopedist a few weeks ago during clinic at this very hospital, and the doctor fell for it and got him out of his stroller and held him. It's a highly effective technique. In fact, the same doctor walked by this morning in pre-op and stopped in to say "Hello".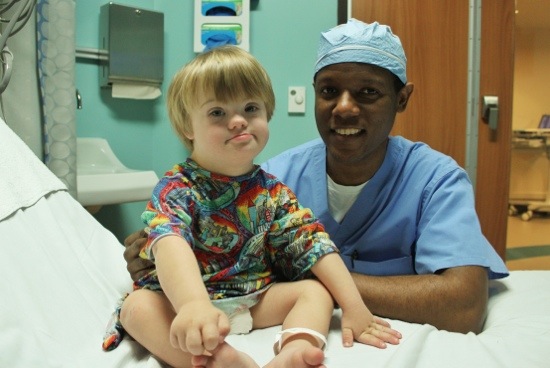 Here's our (by which I mean Nathan's) super nice ENT, Dr. Smith. We hope that once we are discharged we never have to see him again. 🙂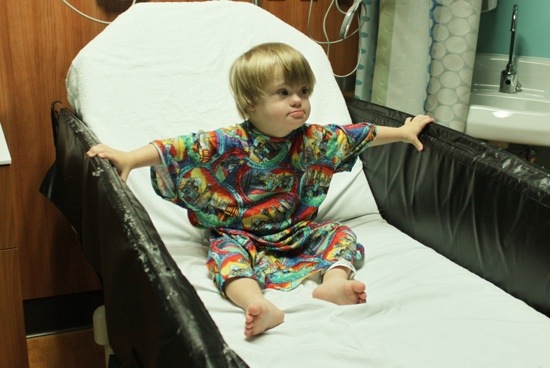 Ready to roll!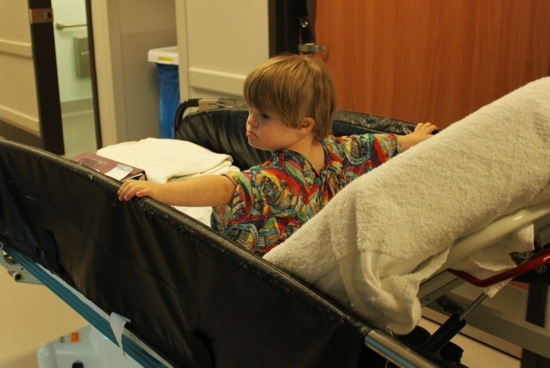 I was asked how I thought Nathan would do when they took him away. Would he be anxious? Would he cry? Would he be clingy? I told them he would be fine, which turned out to be The Understatement of the Year. At the "last chance for a hug" point he was more interested in the bubble wall than me.
I believe he thought he was headed for a fun new adventure…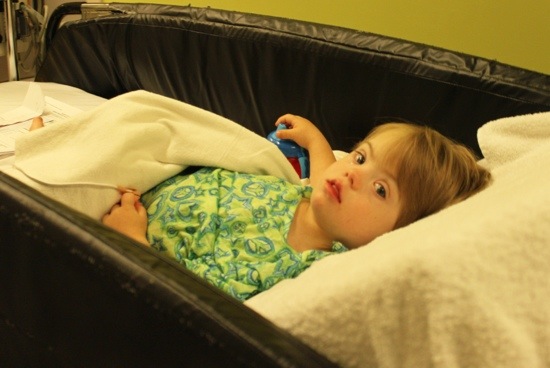 Right out of recovery…taking it all in stride. No reaching, no fussing, just calm.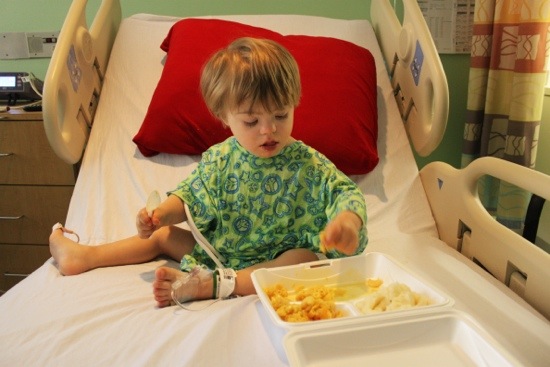 And just a little while later, mac & cheese…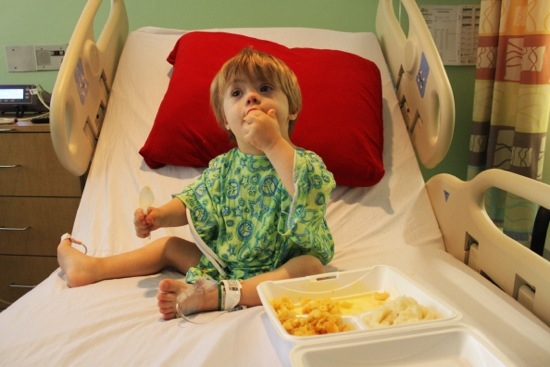 I don't want to make out like it's all been a barrel o' laughs and a bowlful of sunshine, because it hasn't. At. All. But it's been no worse than feared and compared to Sarah Kate's time in this very same hospital at the very same age, it's been a piece of cake.
Have a wonderful Tuesday.