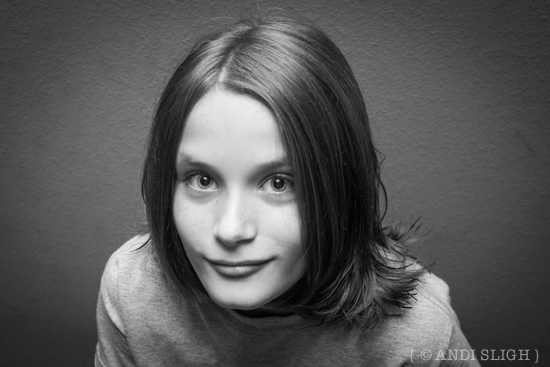 On Wednesday, Sarah Kate announced that she wants to start a blog.
She's mentioned it before, but in the past I've smiled, nodded, and tried to ignore it. Based on her demeanor, though, I suspected this time might be different.
I suggested that a blog was a big commitment – something she would have to be willing to do on a regular basis. Many times I sit down on Monday night with absolutely no idea what I'm going to write for my Tuesday post, or I know what to write about but just don't have the energy to do it.
She was a step ahead of me.
Because Monday is her "free day" (i.e., no church, no softball games, and no PT), she had decided that she could commit Mondays to writing her posts. I asked her what she would write about, and she told me she thought that my readers probably had some things they would like to know about her.
Two fair points.
She brought it up again to Mr. Andi at dinner, and he followed the same basic track that I had – commitment, etc., but she was steadfast. I still doubt that it's something she will want to do consistently and for the long term, but as Mr. Andi told her, there probably aren't too many ten year old softball players with cerebral palsy who have blogs, so her blog would be unique.
We ultimately agreed that she could write a few guest posts here to see what she thinks. So…without further ado, I'm asking for your help.
What would you like for Sarah Kate to cover in her upcoming guest post(s)?

What information or perspective can she provide that I, as her mom, can not?
I can tell you a lot about her, but I can't tell you what it's like to BE her.
Let us know what you want to know in the comments!