The three-wheel bike arrived at our house during dinner last night, courtesy of Emily (the kids' fave babysitter, former CCD teacher, and physical therapy assistant), and despite the fact that we didn't have the toe clips screwed on and no good straps to use in a pinch, Sarah Kate had to ride it Right. Then.
We strapped her on as best we could and sent her up our street in the direction of the vacant lots. It wasn't long before we noticed something.
Sarah Kate had a shadow.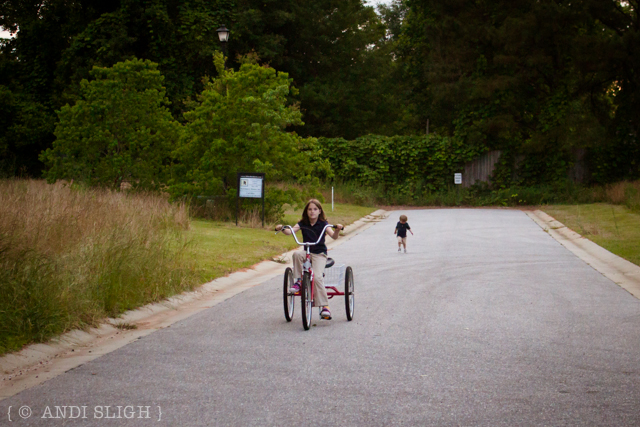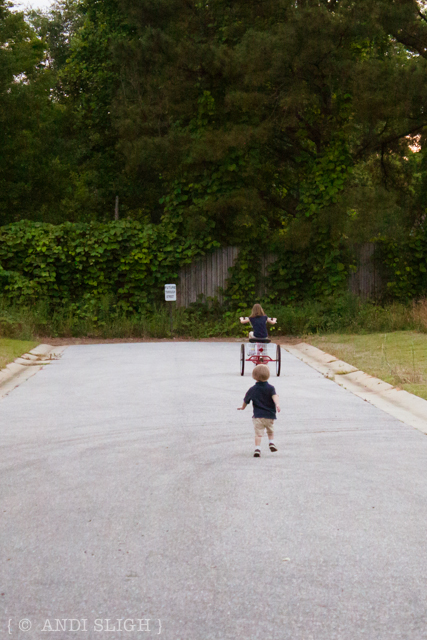 So what do you do when one kid is riding her bike while the other one chases her up and down the street on foot? Why, you put the kid without a bike in the bike's basket, of course. And because Mr. Andi and I are both children of the '70s in the days before bike helmets were en vogue, they were a perfect portrait of What Not to Do.
It's gonna be a great summer.
Come back tomorrow for video. 🙂