Tonight is the last softball game of the season, and more than likely the last of Sarah Kate's short but notable softball career. It's been a lot of fun, a little pain, and a good learning experience for all of us.
Including Nathan.
I've never been under any delusions that either of my kids will be stellar athletes. Just having Sarah Kate attempt things like swim team and softball exceeds the expectations I had for her once she was diagnosed with cerebral palsy. I'd like for Nathan to play team sports, too, if only for the opportunity to be physically active and to interact with his peers outside of a classroom.
But the thing is…he's still two years away from being old enough to play tee ball, and he's surprisingly good.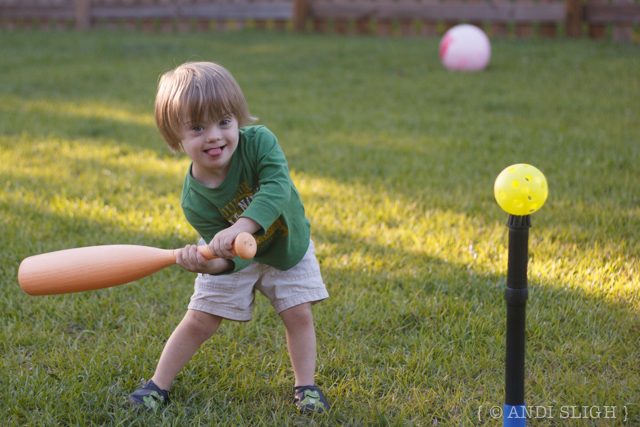 He knows how to hold the bat and he knows how to set up the tee. As I said yesterday over at Sarah's, he'd hit off the tee for hours if we would let him.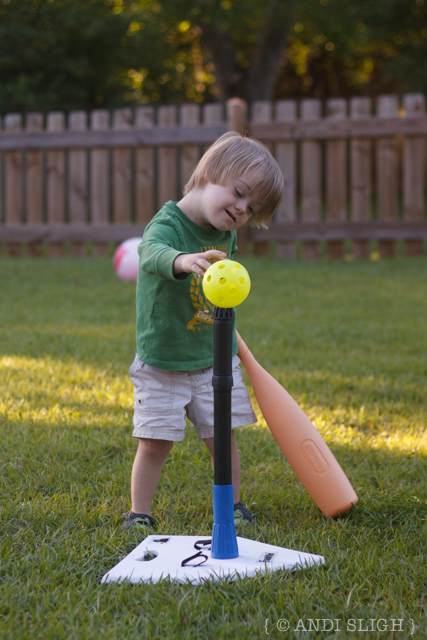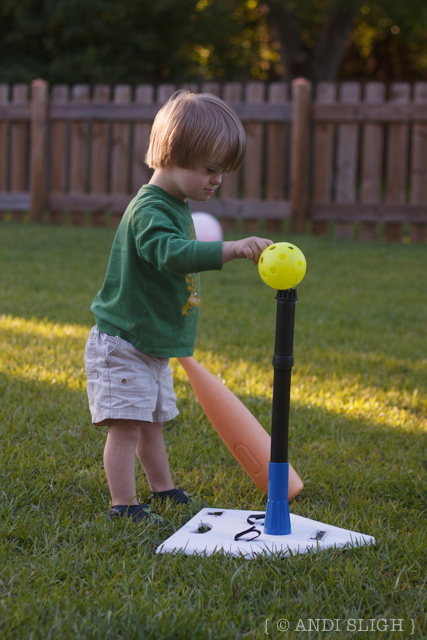 He loves it.
He loves to swing the bat. He loves to hit the ball. He especially loves to do both of those things and to check and make sure you're watching him do it.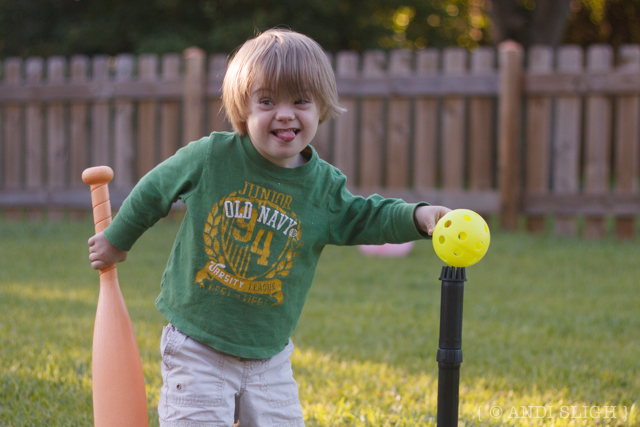 He even taps the bat on the ground like a "real" player before he steps up to the plate.
And he doesn't just tap the ball enough for it to fall off the tee, knocking the tee over in the process. He hits it hard and it goes a decent distance.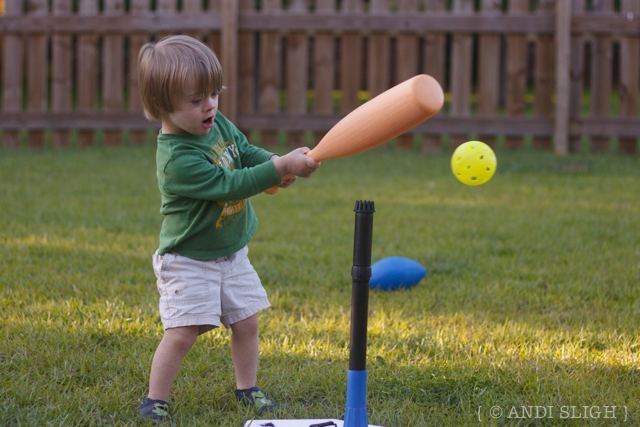 Out of curiosity, Mr. Andi decided to try pitching to him in the yard one day. And you know what?
He could hit those, too.