Nathan's developmental preschool teacher is either a much more kind and generous soul than I am, or a madwoman.
She brought in a petting zoo for the end of school party yesterday. Of course, she chose to be surrounded by preschoolers for years on end as her occupation, so I guess that first sentence could have gone without saying, right? 😉
Things started off pretty well. Bunnies are soft and cuddly.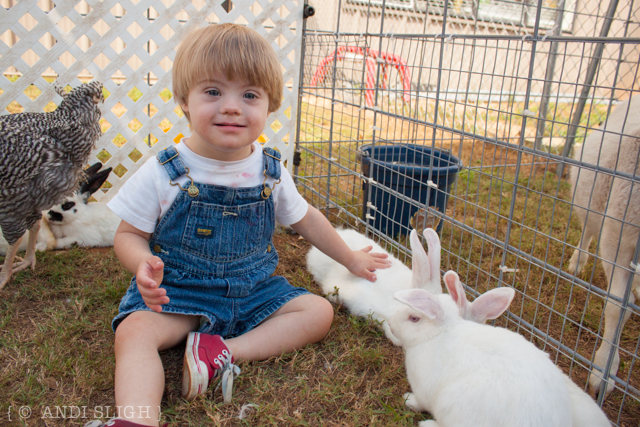 And lambs are pretty awesome, too.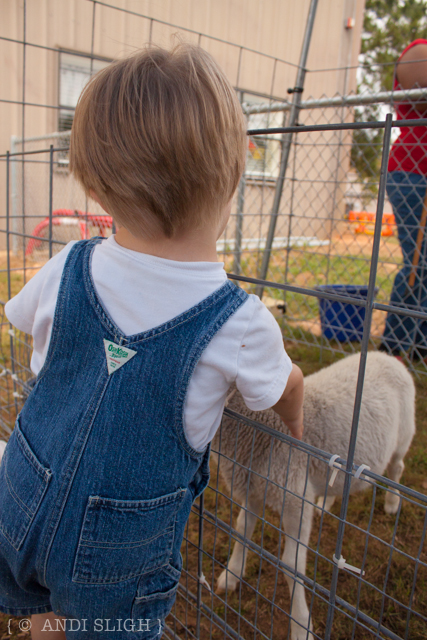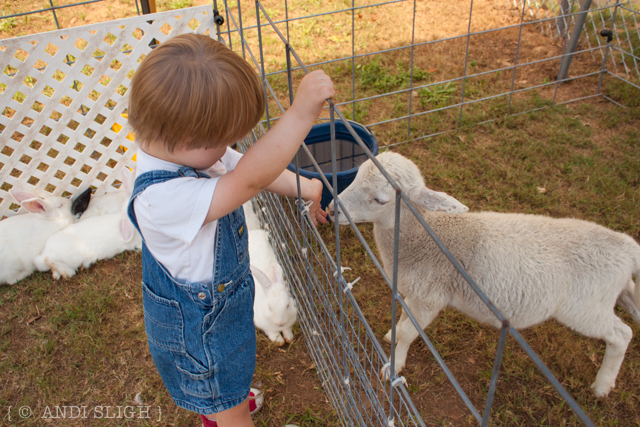 I have to admit that the piglets were pretty adorable.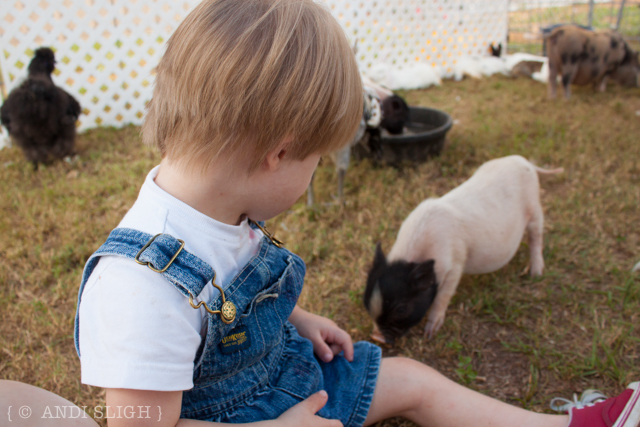 Nathan was especially taken with the piglets and studied their every move.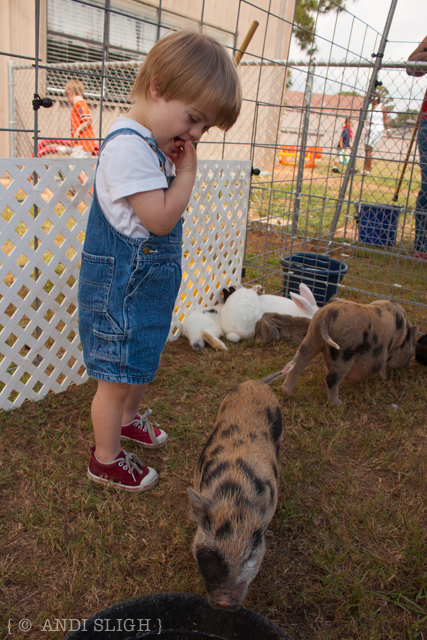 There was an incident involving a chicken that was rather insistent that she was not poultry but was, in fact, a lap dog and my lap was her target destination. It was a little creepy.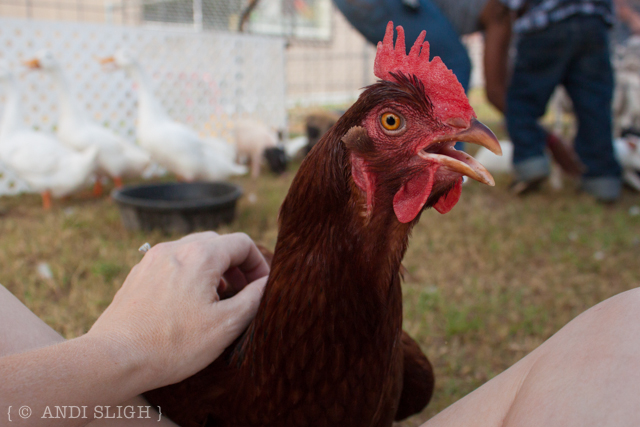 I tried to get Nathan interested in lap-chicken, but he was still studying the piglets.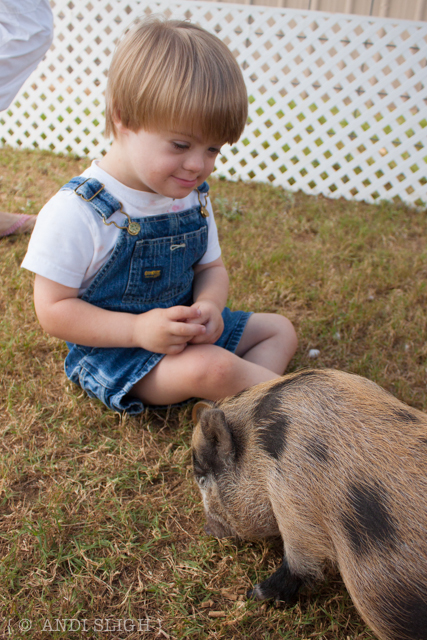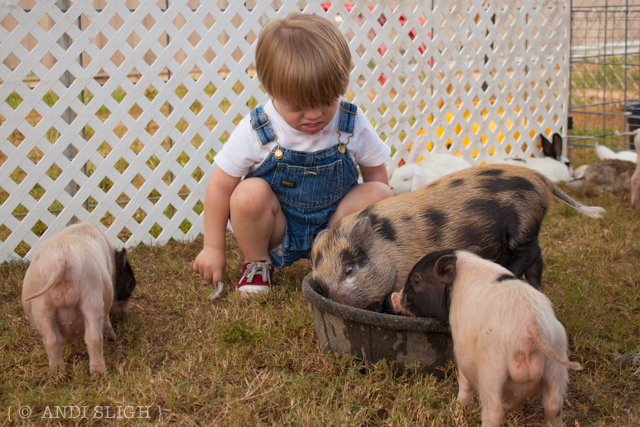 He was able to be diverted briefly for a turn "following" the ducks.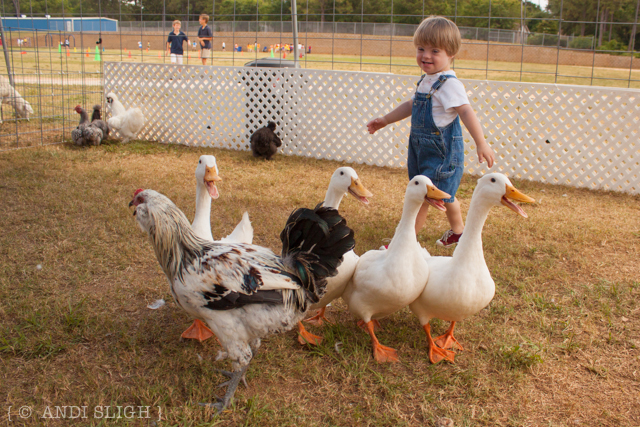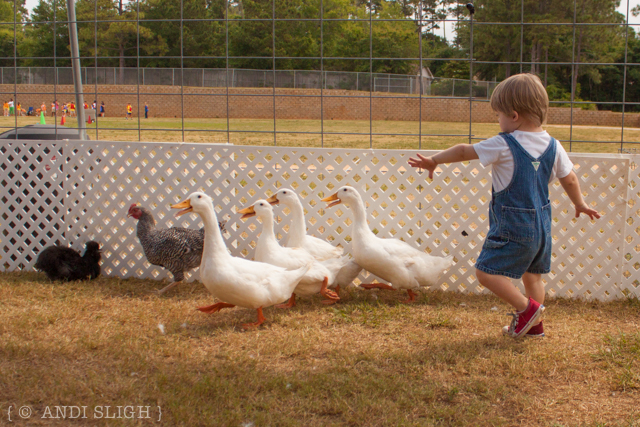 But eventually he returned to his friends the piglets, where he cast off his inhibitions and joined them in their quest to root out the feed on the ground.