Four seasons. That's how long Sarah Kate's been on swim team.
This past weekend was the big season-ending area swim meet – the last one that Sarah Kate will ever compete in as a "10 and under" swimmer. I've been mulling the past few days over what I'd say about it, but the truth is there isn't much to tell that hasn't been said before about other meets.
She showed up. She swam. I cheered. She finished last.
When we were reviewing the heat sheet, I got a little excited. In both of her events, the same girl was seeded with times very close to hers, so I saw a window of opportunity. She might make a race of it! She might beat someone!
But the girl didn't show.
So instead of a lengthy narrative I'll leave with you a few photos and a few comments about what I saw.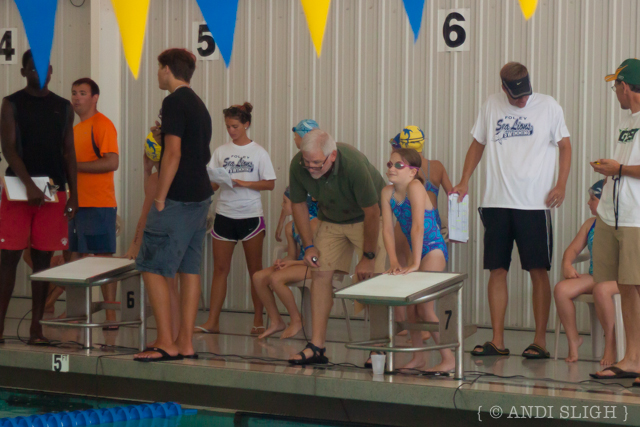 I'm not sure who this guy was timing in Sarah Kate's lane – I've never seen him at our meets before, so I assume he's a parent from one of the other teams – but he was quite taken with her. He talked to her a lot and after her heat I could see that he really, really, REALLY wanted to help her out of the pool, but he didn't. Good man.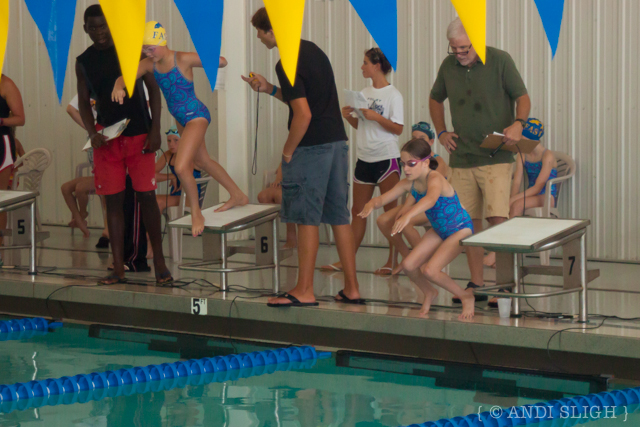 Mostly straight fingers, up on her toes, and bent legs. It's not a true dive but it's close. She wanted to go off the block (for the first time after I've been suggesting she try it for the last three years…) and had signed up for a diving clinic the day before the meet, but it was canceled at the last minute so … she was relegated to the side of the pool to round out the year.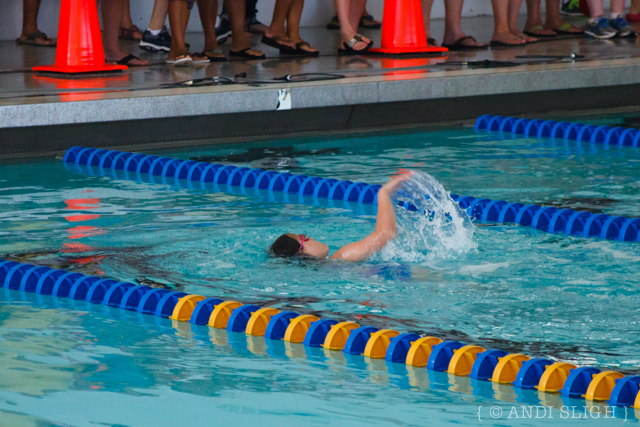 It doesn't matter how much we talk about it, demonstrate it, and practice it, her brain just can't quite seem to muster enough circuits firing to kick, breathe, and swing her arms around without a bend at the elbow at the same time.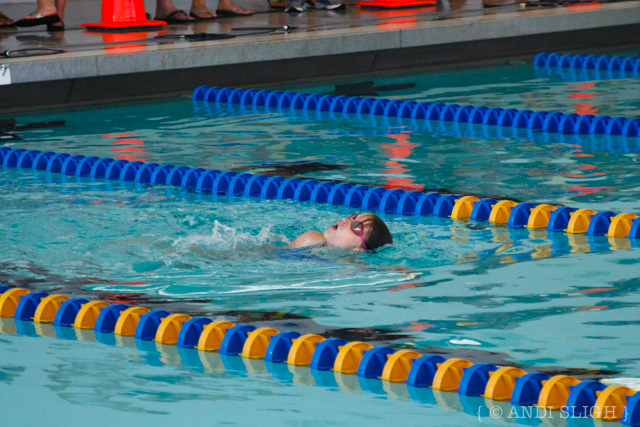 This photo cracks me up because she turns her head SOOOO far to the side to breathe. Not that I could do any better…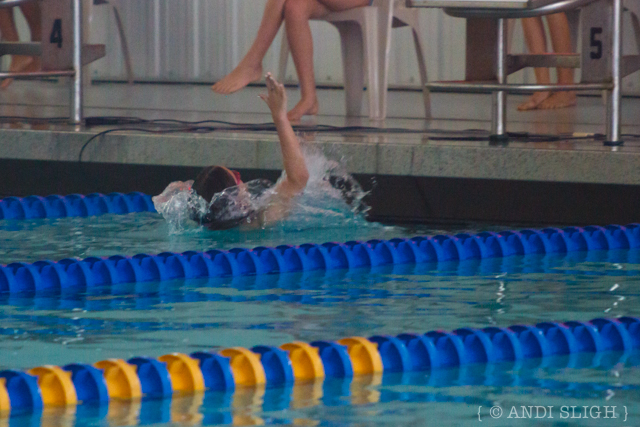 Great push off the wall…with a slight bend in the arm, of course.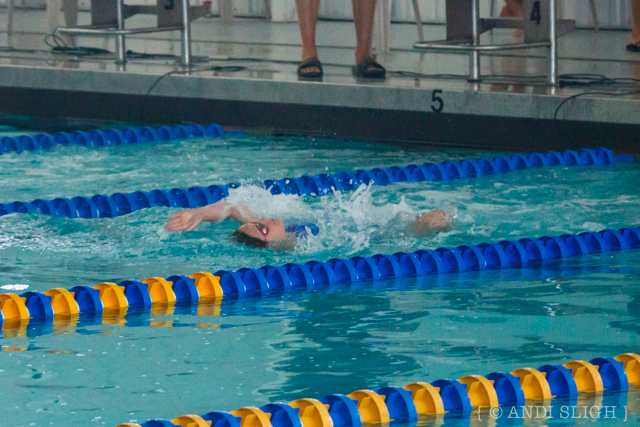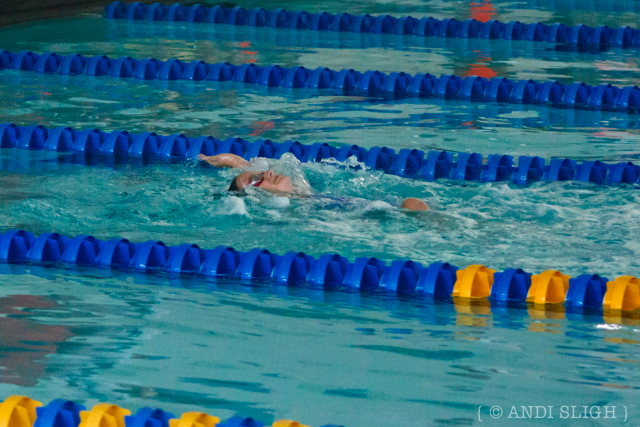 Her backstroke time for this meet was 0:46.22, which is not her best overall time (and not even her best time for 2013), but it's still pretty amazing. The first time she swam this event in 2010, it took her more than twice as long – 1:26.38.
Amazing.