The kids and I are up in Birmingham for a couple of days visiting my dad and stepmom and for Nathan's follow up sleep study. I am still operating under the assumption that it will absolutely positively show that the adenotonsillectomy was a success and that his sleep apnea days are over, because I absolutely positively don't want to entertain the possibility of the need for a long-term nighttime apparatus.
Enough said.
So anywho…Papa and Bebe live on a farm with horses, an all-terrain(ish) golf cart, and a three-wheel recumbent bike with something akin to a truck-bed on the back of the bike for hauling stuff (like kids). It's like being at Disney World…almost.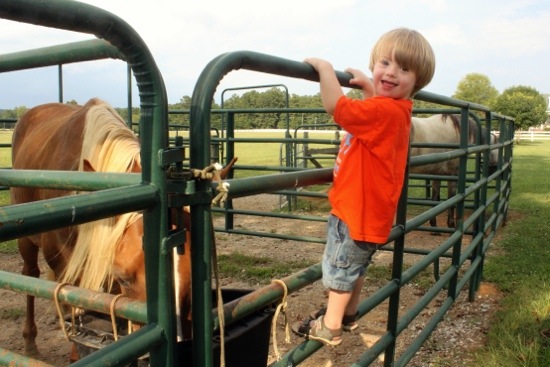 `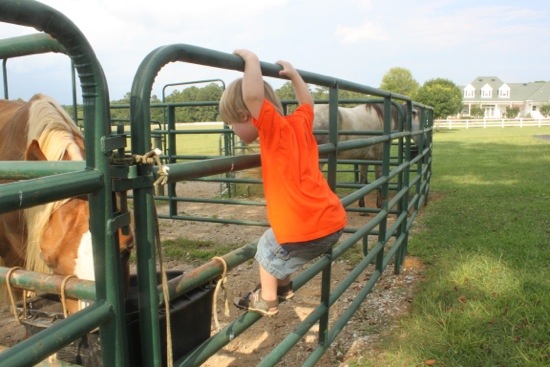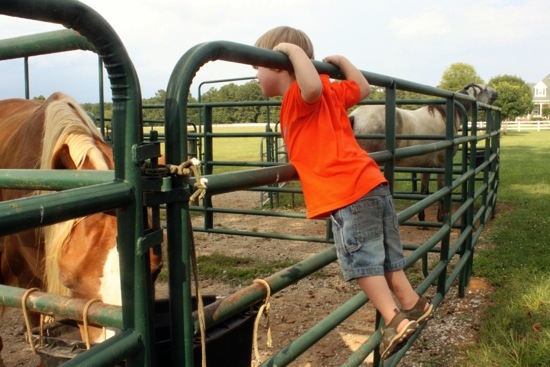 The big blue eyes plead for a turn at driving the golf cart.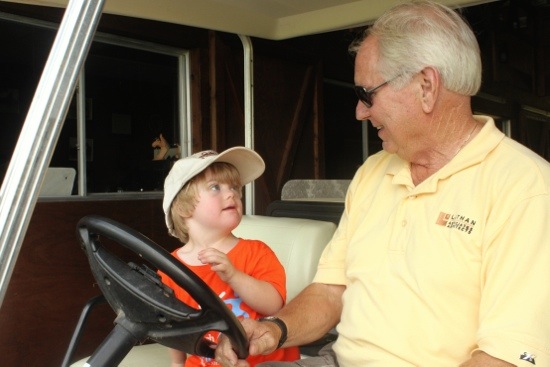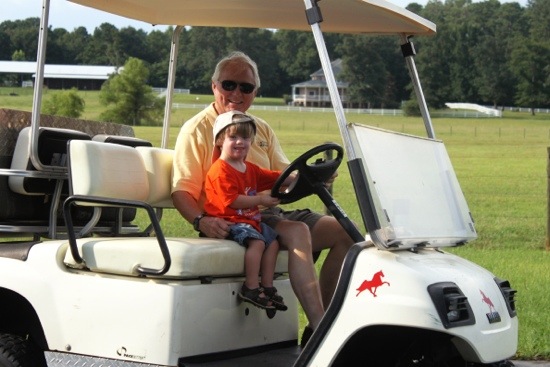 In four and a half years, she'll qualify for a permit to drive a real car…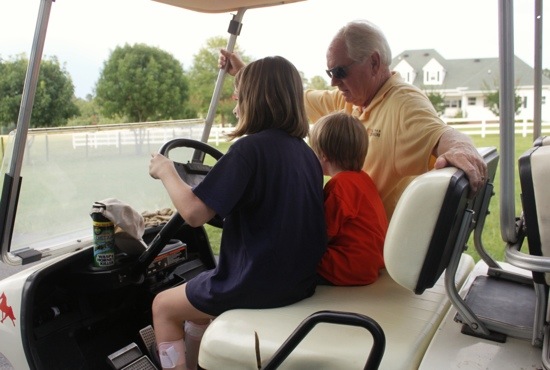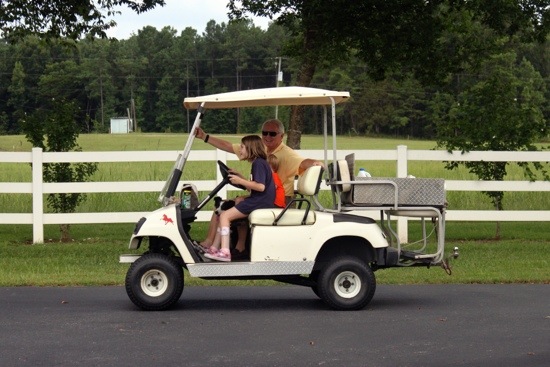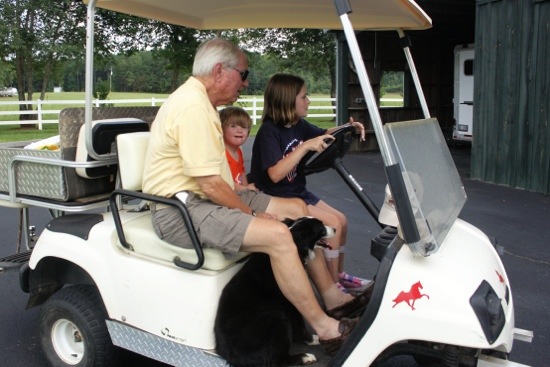 Happy Thursday!