Can you see me doing my happy dance? WOOT!
I'm excited to announce that my ebook is now available for Kindle! It's called There's Sunshine Behind the Clouds: Surviving the Early Years as a Special Needs Mom
and you can grab it for just $0.99!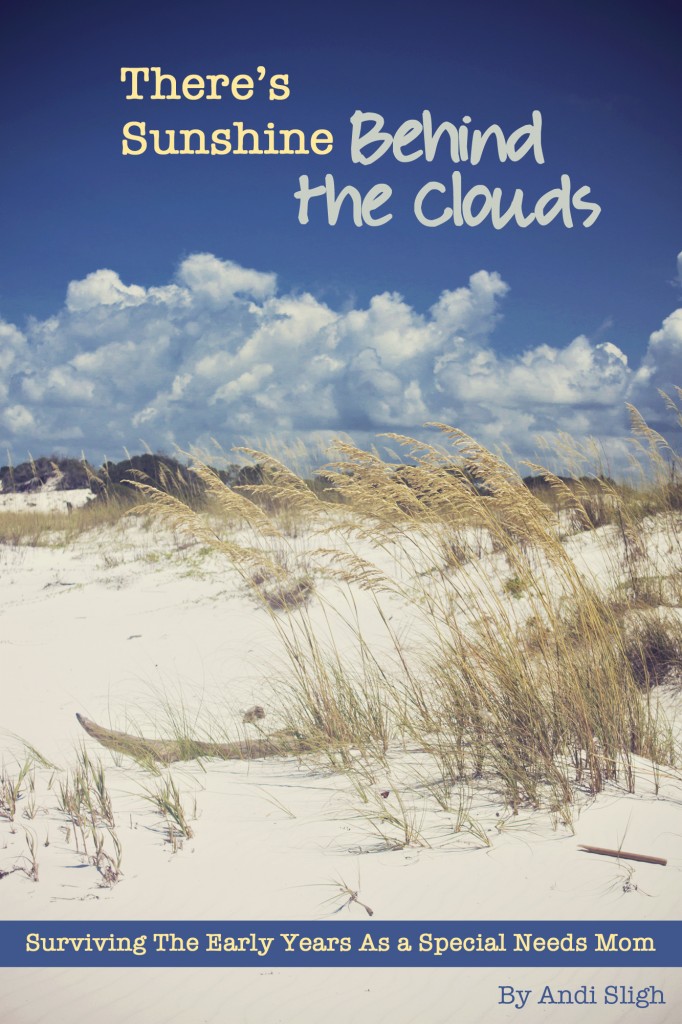 About the Book
There's Sunshine Behind the Clouds: Surviving the Early Years as a Special Needs Mom is for every mother of a child with special needs who is at the beginning of the journey, struggling to gain her footing on ever-shifting sands. It focuses on how to not only survive the emotional roller coaster of special needs parenting, but enjoy the ride.
Want to know what others have to say about the book?
"This is a great account of one mother's experience with special needs and the lessons she has learned along the way. It will easily speak to all parents with a new diagnosis and let them know the realities and joys of adjusting your views of parenting a special needs child."   "I'm also the mom of a child with disability and as such, other parents sometimes contact me to ask me questions. This will be the first book I put in their hands. It's not at all overwhelming or full of specific "how-tos". Instead, it offers great encouragement so parents new to this journey can look forward with hope. That's essential."
Check out all the recent reviews on Amazon.com!
How to Get a Copy of the Book
Although the PDF version of this ebook is available at no charge here on Bringing the Sunshine, Amazon's policies won't allow me to make the Kindle version free. There's Sunshine Behind the Clouds is available for $0.99 in Kindle format here:
Or you can download a PDF of There's Sunshine Behind the Clouds here.
After You Read It…
If you've already finished reading There's Sunshine Behind the Clouds, THANK YOU! Like the blog, this ebook was a labor of love for me, and I appreciate that you took the time to read it. Now let me know what you think!
Share your thoughts and feedback in the comments below or shoot me an email. If you liked it, please share it with others. Following are a few ways you can spread the word:
Tweet about it.
Share it on Facebook.
Pin it to Pinterest.
Email a link to this page to a friend.
Print it and give a copy to a family member, friend, or coworker (just don't charge for it or change it in any way).