Trying something new today. 🙂 I wondered if I could take a photo during each one-hour time block of a typical-ish day to document the day in snapshots. Following are the results.
7:00 – 8:00 a.m.
Sarah Kate's standard morning fare: Eggo waffle with peanut butter and syrup and a Tervis tumbler of milk. Breakfast of Champions, people!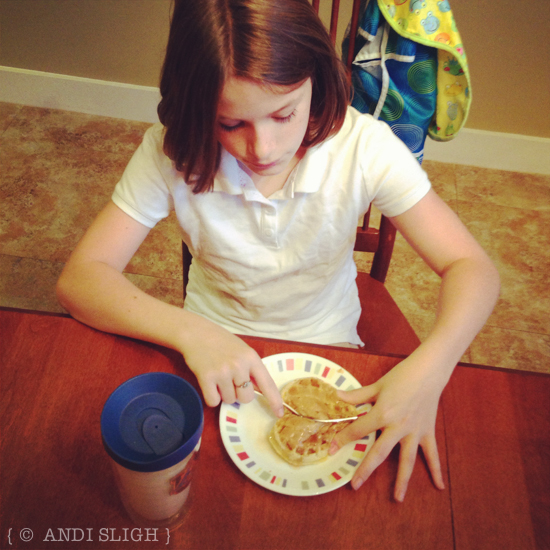 8:00 – 9:00 a.m.
Walking the dogs with Nathan down by the bay. Nathan labors under the delusion that he is instrumental to the process.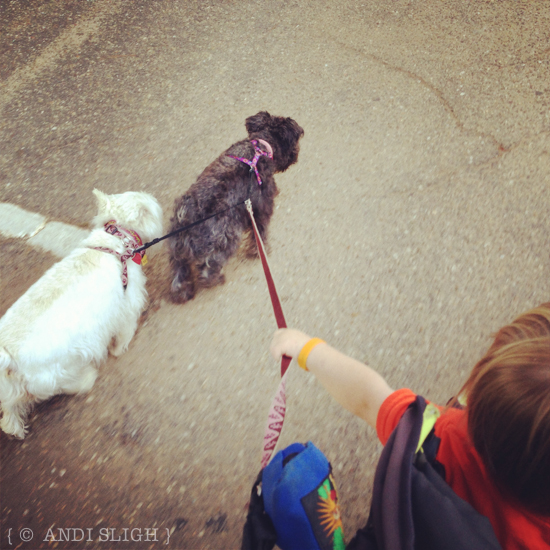 9:00 – 10:00 a.m.
My little monkey heads to preschool.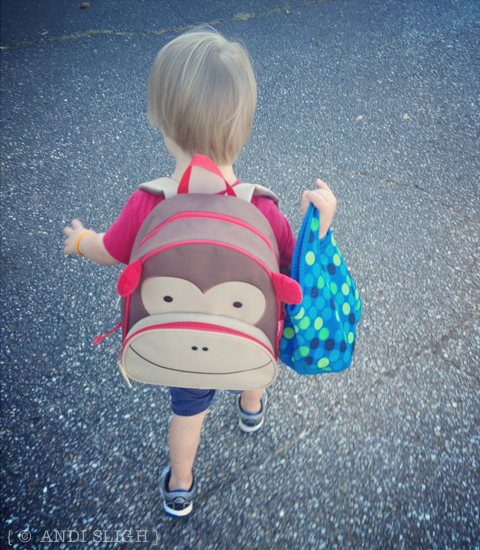 10:00 – 11:00 a.m.
Y'all don't want to see what's behind the lens, I promise. And yes, all of the medals are mine. 🙂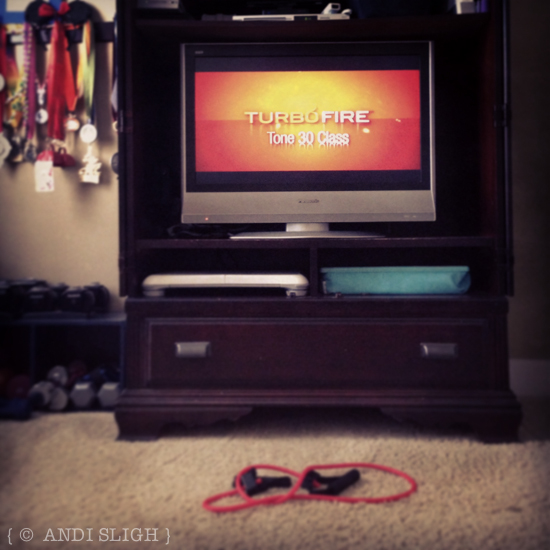 11:00 a.m. – 12:00 p.m.
Checking email, working on a guest post for next week, and listening to Daisy snore.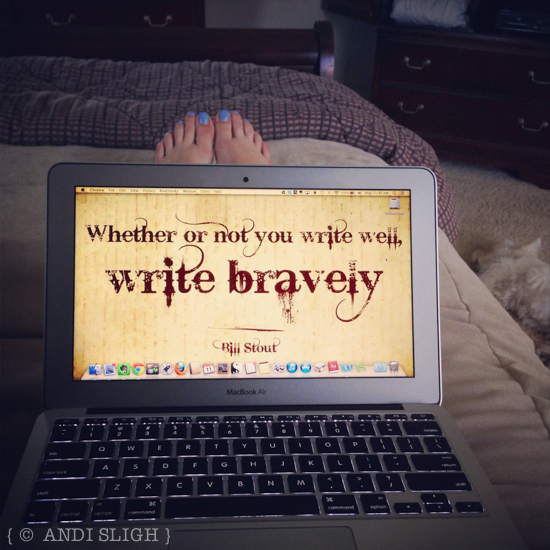 12:00 – 1:00 p.m.
Done with preschool and headed out a few minutes early for speech therapy. I dodged a bullet today – I only had to take two pictures centered around what I was doing while both kids were at school. 🙂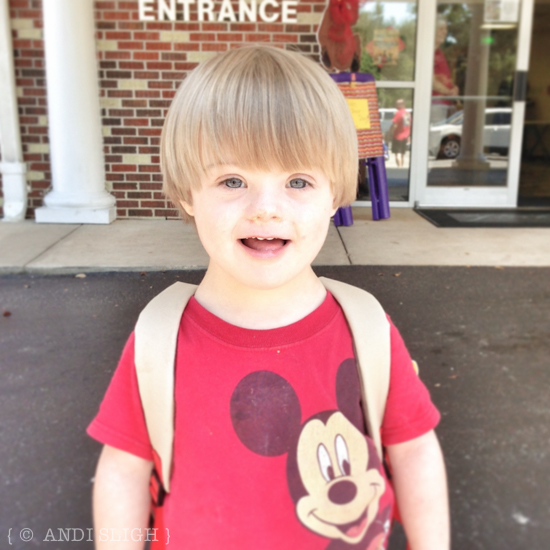 1:00 – 2:00 p.m.
The new therapists assured me that he was cooperative while I was out of the room. Photographic evidence indicates a … slightly different attitude toward oral motor exercises. I'll have more on the new therapy routine in a post next week.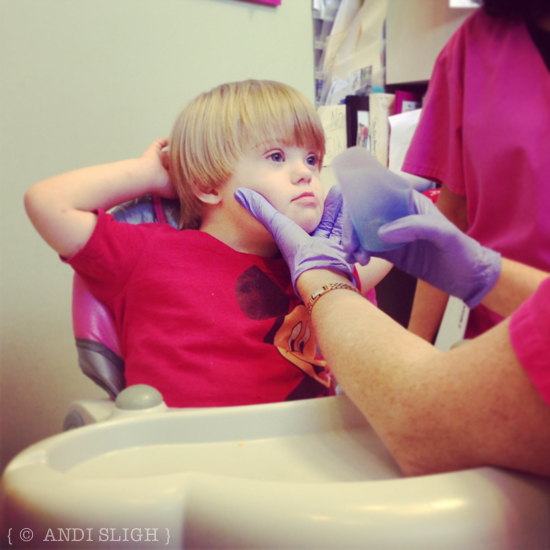 2:00 – 3:00 p.m.
It's Snuggle Time! It's a bit of an inconvenience to still have to lay down with Nathan every day to get him to nap, but after almost a year (!!!) of it I have grown to love that little snippet of time in the afternoons. Nathan snuggles up next to me and the dogs curl up at our feet. Best feeling in the world.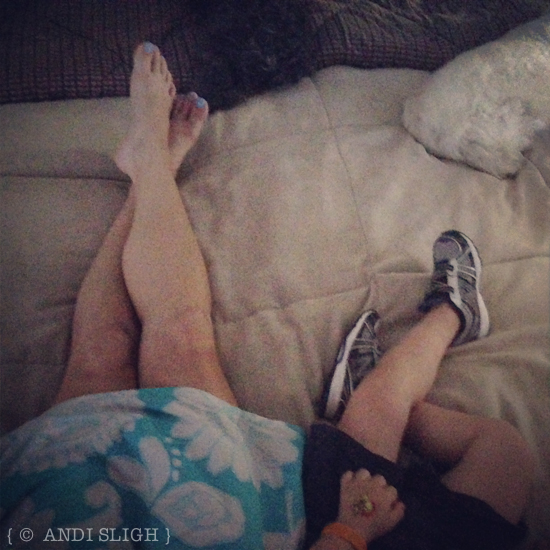 3:00 – 4:00 p.m.
The girl made it home from school and Stella is happy to see her buddy. We're on a corner lot and the bus drops Sarah Kate off a couple of streets up, so my plan was to take a photo of the dogs looking through the picket fence as she walked down the sidewalk toward the house. Alas, my plans were thwarted when she caught a ride with the mom of the girl at the end of the street.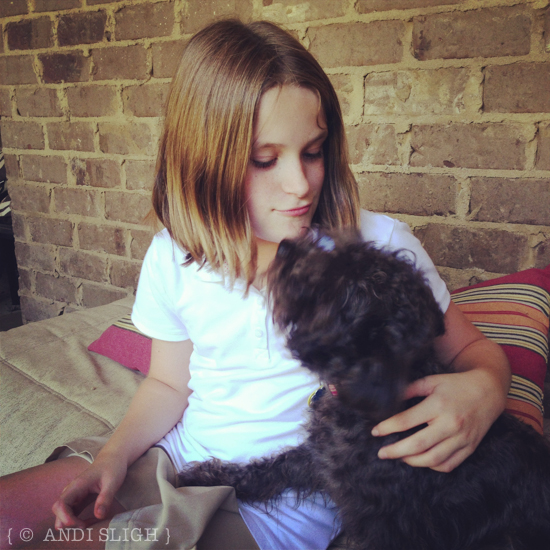 4:00 – 5:00 p.m.
Um, ueah … no photo between 4:00 and 5:00. Might have had something to do with a trip to Wal-Mart with Nathan that involved an evil self-checkout apparatus and ended with a declaration of "This has been an unmitigated disaster."
5:00 – 6:00 p.m.
It's time for a little afternoon pick-me-up before softball practice: Java Chiller from Sonic. See all of the droplets on the side of the cup? The cup was overfilled and the lid wasn't secure so when I picked it up out of the cupholder a volcano of mocha java erupted into the car. Sigh.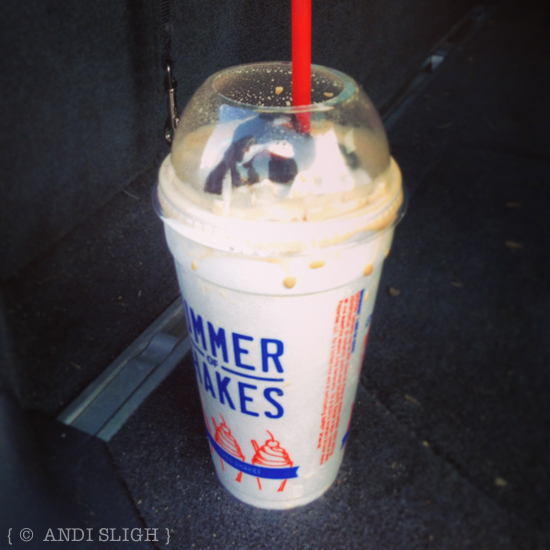 6:00 – 7:00 p.m.
Softball practice. She started strong, fielding a ball early.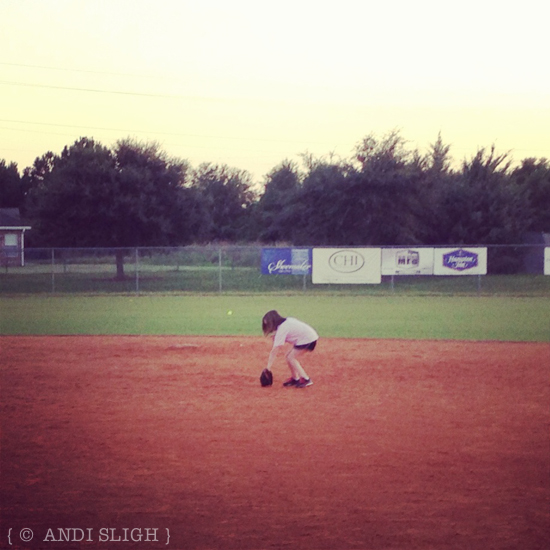 7:00 – 8:00 p.m.
I was a little early on the snap – iPhones aren't exactly made for sports photography – but she hit it fair.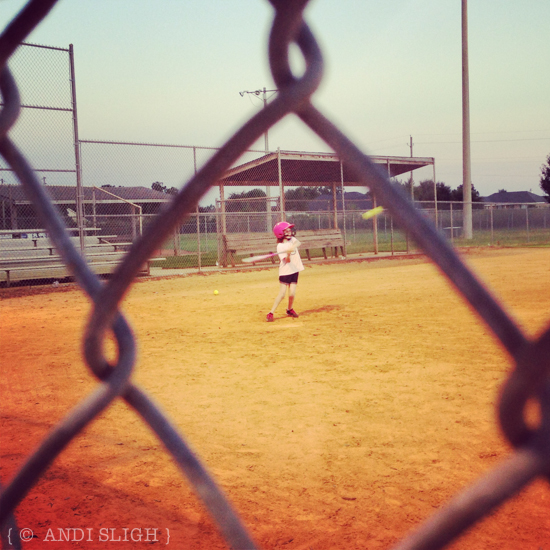 8:00 – 9:00 p.m.
The fleet, parked for the evening. Because it just won't do to have them strewn about willy-nilly.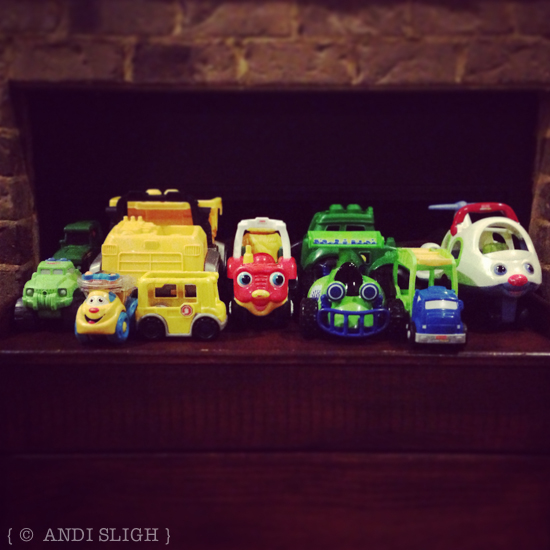 9:00 – 10:00 p.m.
The kids are in bed and it's time to chill. It's Wednesday, so that means a new episode of Duck Dynasty.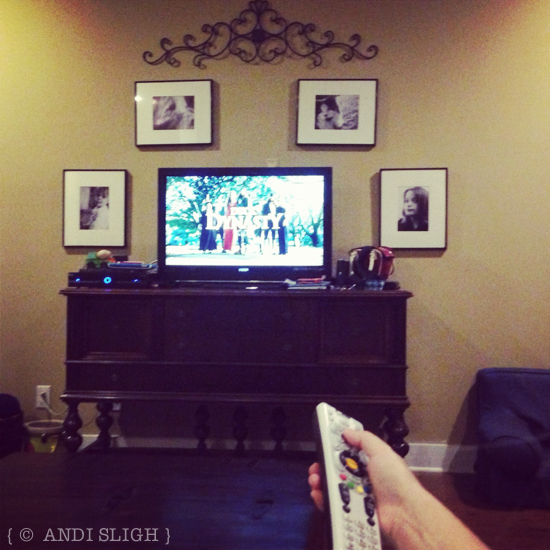 Want more Insta-Sunshine? Follow me on Instagram!