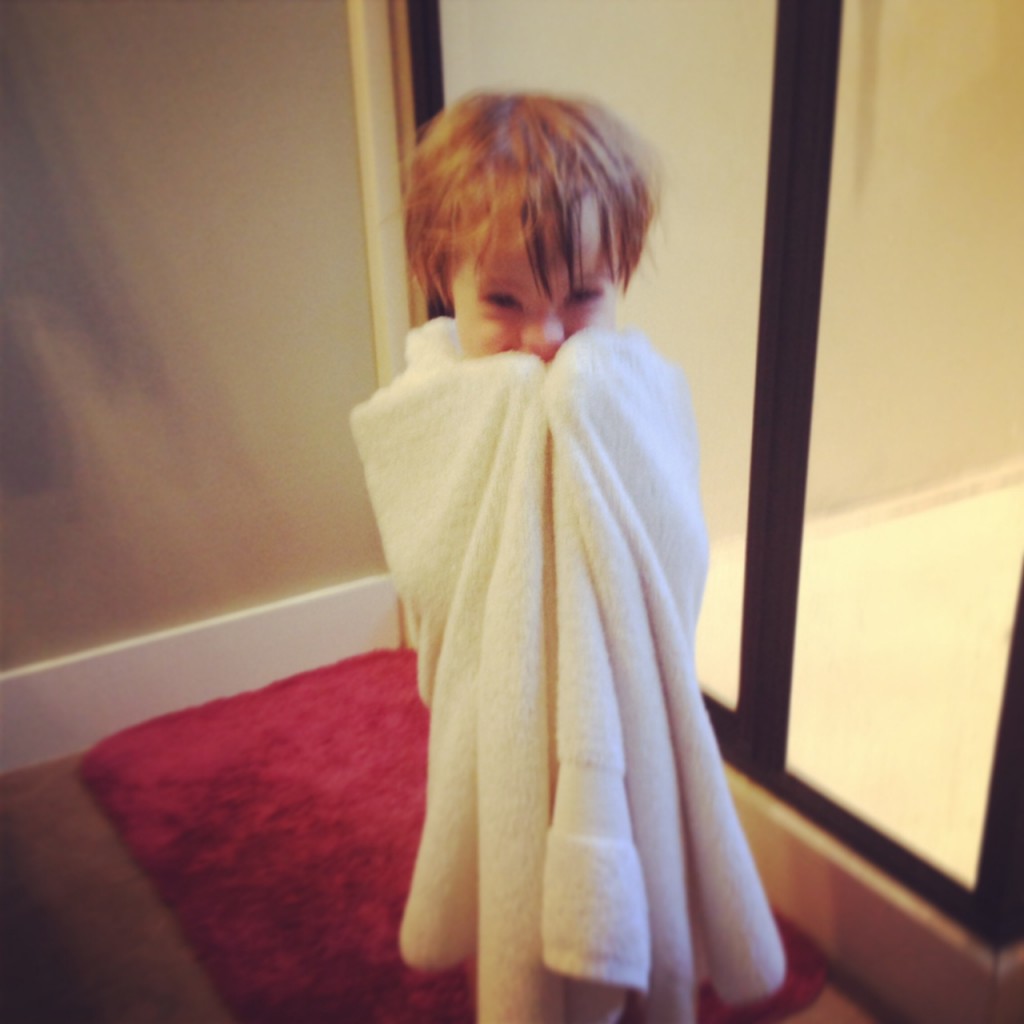 For some time, it has appeared that we have a poltergeist.
Items have gone missing and then mysteriously reappeared months later, the grocery list on the counter one day had inexplicable markings despite the pen and pad appearing to not have moved, an entire gallon of milk was retrieved from the refrigerator and poured out onto the kitchen floor, and one of my Arrested Development DVDs was removed from the player and found almost a year later under the living room rug.
One of the items that went missing many months ago was my reading glasses. Granted, they weren't expensive, but I liked them and hated that they were gone. I bought new ones which look cute but aren't as comfortable, and every week or so I lament the fact that they disappeared. I bought them at Stein Mart two years ago, so finding another pair just like them was unlikely.
But let me back up.
On Tuesday when I picked Nathan up from the developmental preschool, his para told me that he had been put in time out that day – for the first time ever. He's a jovial little guy and as I've said before, there are no other children in the class at this time, so he gets plenty of attention and supervision. During outdoor play, he had opened the gate to the playground and bolted across the field. By the time she caught him, he was roughly 100 yards away from the building.
They'll be locking the gate as a Houdini deterrent in the future.
On Wednesday mornings our routine is for me to load up both kids and both dogs, take Sarah Kate to school, then go down to the bay and walk for about 30 minutes. The dogs walk on a dual-tether leash and Nathan rides in a jogging stroller. After the walk we have just enough time to come back home, unload, get cleaned up, and head back to Nathan's private preschool.
Yesterday, we were running late (in large part because Nathan got excited when he went pee-pee in the potty that he jumped up too soon and peed all over the rug and floor), so I decided to skip the bay and just come back home after school drop-off and walk the dogs in the neighborhood. I let Nathan walk, rather than ride, which went about as well as you'd expect: he wandered up in various yards and even peeped in one front door window (cringeworthy, I know). My neighbor pulled in and rolled her window down to chat for a moment, which gave him just enough time to wade through a deep mud puddle in his new tennis shoes and school clothes.
Back to the house we went for a bath.
I didn't have a run scheduled for today so I decided to go ahead and take a shower myself and throw him in with me. He's all about a bath so I started the water and got him undressed first, expecting him to go ahead and get in (because that's what he always does – even if the water is still cold). A moment later, as I was about to climb in the shower, I noticed he wasn't in there. I looked around the bathroom and bedroom and couldn't find him. I called him and got no reply. I threw the bare minimum in clothing back on and went looking for him – that's when I spotted the back door standing wide open.
Nathan was buck naked in the backyard.
Have I mentioned that we have a picket fence? And that we live on a corner lot on the main road coming into the subdivision? I won't be surprised if some new For Sale signs pop up in the very near future.
I corralled him back into the shower, eventually got him to school, and returned home. A short time later, I went to my bedroom to retrieve something and stopped short in the doorway. Lying on the floor, in the wide open space between the door and the bed …

… my missing reading glasses.