Just so you know, this is what we were going for with Joan of Arc and her horse:
 What we got was this: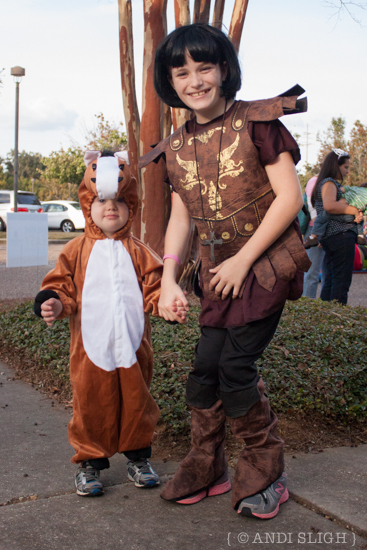 The photo above was taken on Tuesday at the Fall Festival held by the pediatric therapy group at the hospital (where Nathan goes for speech). The one below was just before we headed out for trick-or-treating in the 'hood last night.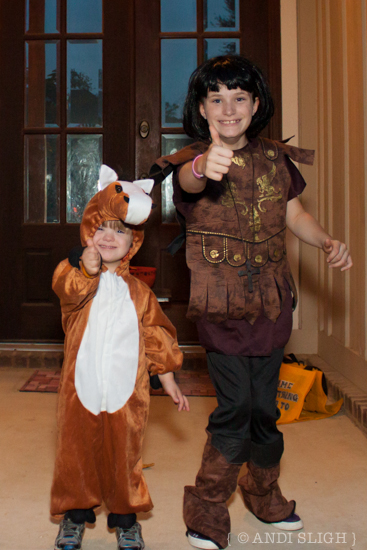 Those therapists are sneaky. Matching games to win goodies…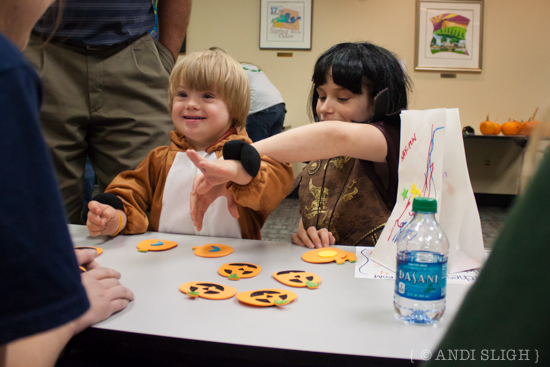 A little fishing for treats, as well…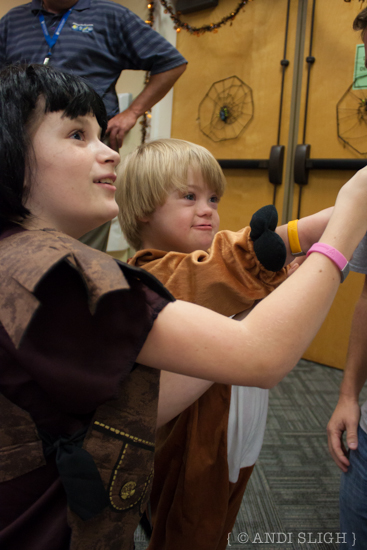 A few standing games to work on our gross motor skills… (note the beanbag in midair)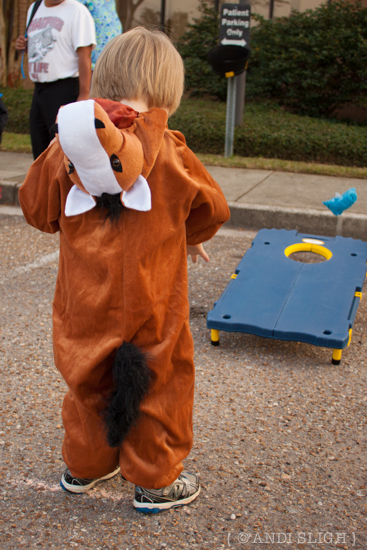 Followed in the end with a parade down the therapy hallway – decorated spooky-but-not-scary – for a little trick or treating. This lovely lady is one of Nathan's speech therapists with her husband, dressed as Si Robertson.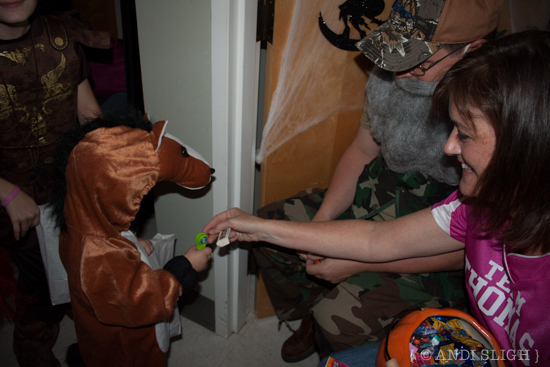 Thursday, of course, was the main event. It took Nathan exactly one house to figure out What Was Up.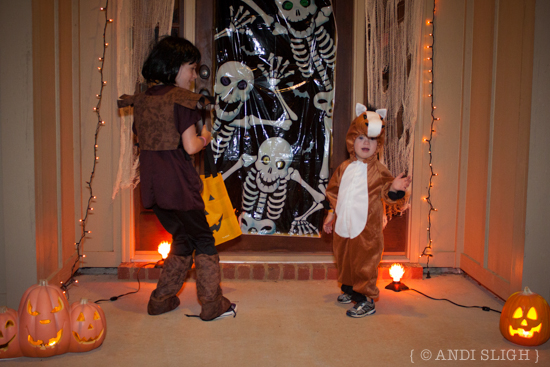 Although toward the end of the night he was more interested in our neighbor's porch swing than the candy. Go figure.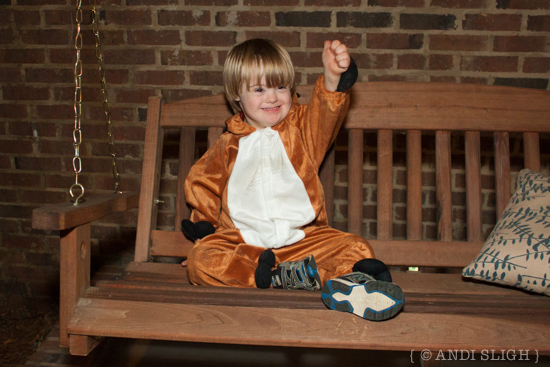 Have a great weekend!
This post was inspired by and is linked to Conversion Diary's 7 Quick Takes.