Remember last week I told you how I discovered that Mother Angelica and the nuns of Our Lady of the Angels Monastery (OLAM) saying the rosary put Nathan to sleep for his afternoon nap? Well, we visited OLAM and the Shrine of the Most Blessed Sacrament on Monday and,as it turns out, the nuns work just as well live. 🙂 Sarah Kate also fell asleep, and I'm pretty sure I saw my mom nod off for a moment, as well.
Guess who we ran into at the Shrine? None other than St. Joan of Arc! We keep seeing her so I'm beginning to wonder if she isn't trying to tell Sarah Kate something.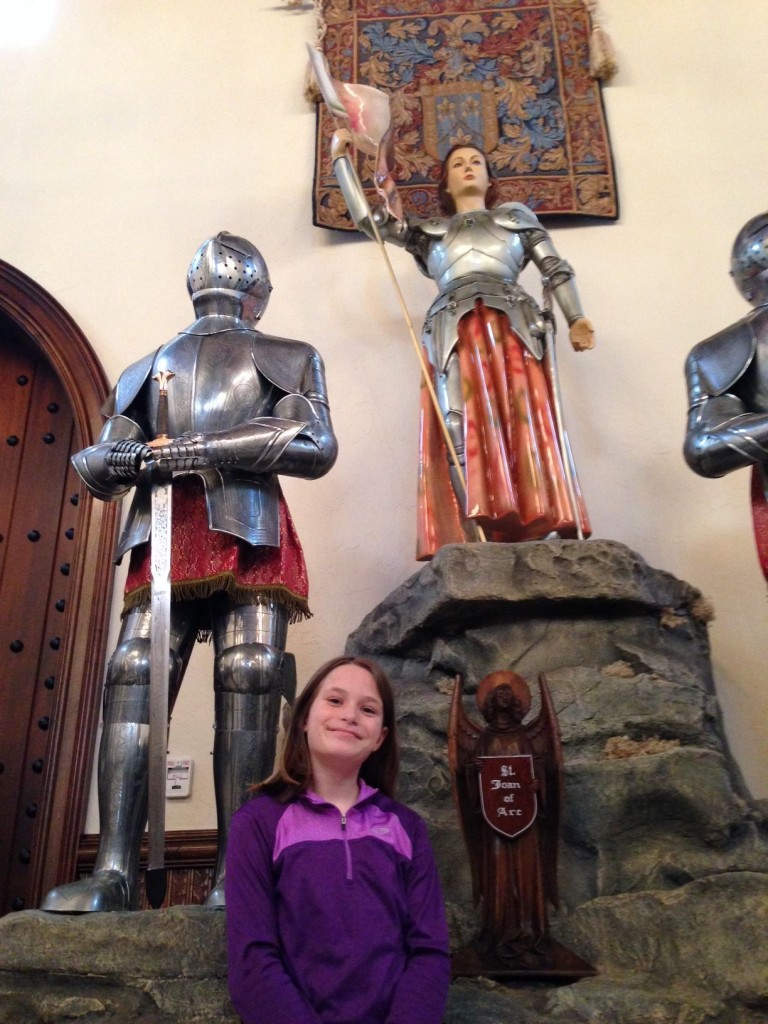 Have you seen the photos going around of people who have recreated some embarrassing childhood photos (I mentioned it last week)? Well, my sister and I took some while we were both at our mom's last weekend. She kinda freaked when I wanted to share them all on the blog, so I'll just share one.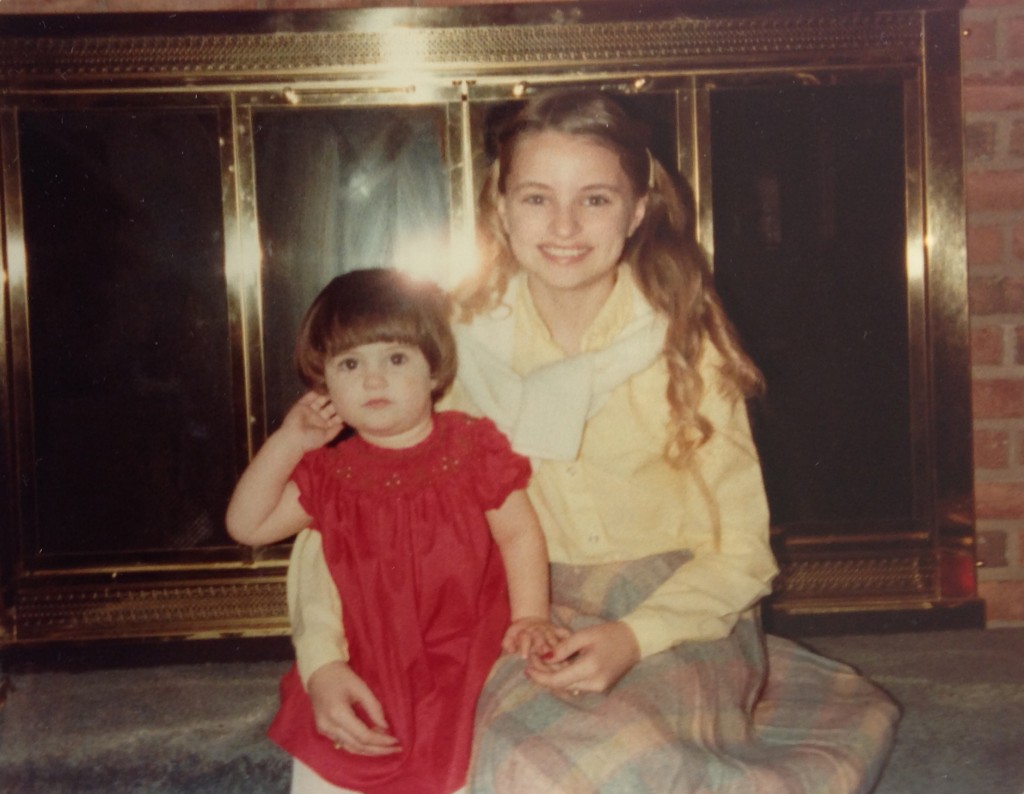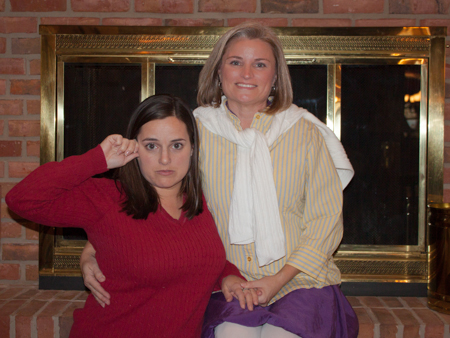 We also attempted to take some photos of all five cousins together; they range in age from almost-11 down to 6 months. The oldest cousin did her part, but not everyone was cooperative all the time. Case in point: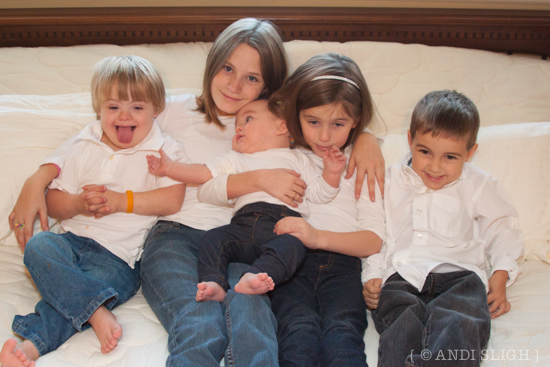 For the introverts out there (and those who don't understand us, but want to), take a minute to go read this post by Glennon of Momastery. I don't quite experience the same level of anxiety that she describes, but I can still relate. I'll answer the phone if someone calls, but I hate dialing up other people. Online pizza delivery ordering changed my life.
Love this video of a "band of brothers" supporting one of their own.
 And because it's the weekend of THE GAME…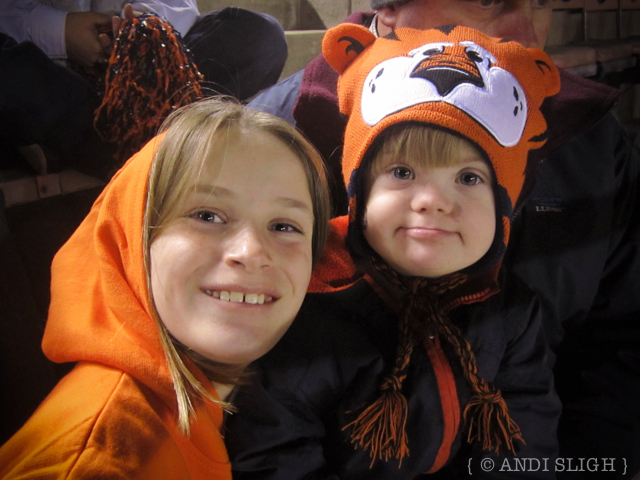 War Eagle! Beat Bama!
This post was inspired by and is linked to Conversion Diary's 7 Quick Takes.