Apparently I hit my limit on Coordinating All the Things, because Christmas 2013 got away from me.
I know the time between Thanksgiving and Christmas was shorter this year, but since we celebrated Thanksgiving early that shouldn't have been a problem. The simple fact is that I dropped the ball … no, lots of balls … this year, and the Big Ball that got dropped was our annual visit to see Santa at Bass Pro Shop.
Normally we go as a family in the evening a few days before Thanksgiving when the toys in the workshop are still functional and the crowds are still small. It's the same Santa every year, the backdrop is nice, they give you a free photo, and Mr. Andi doesn't get restless. Win! But this year, inexplicably, we never got around to it.
Desperate, I took the kids immediately following Sarah Kate's PT appointment Monday morning (yes, December 23 … I know, I know…) We arrived at 9:45 – fifteen  minutes before Santa was to make his appearance – and I sent Sarah Kate to retrieve a "Santa pass" while I herded Nay-fun over to the giant fish tank.
She returned with a pass that read … 12:00 p.m.
No way was I hanging around for that long – Santa or no, and without Mr. Andi to run interference – so we watched the fishes for a few more minutes then packed it in.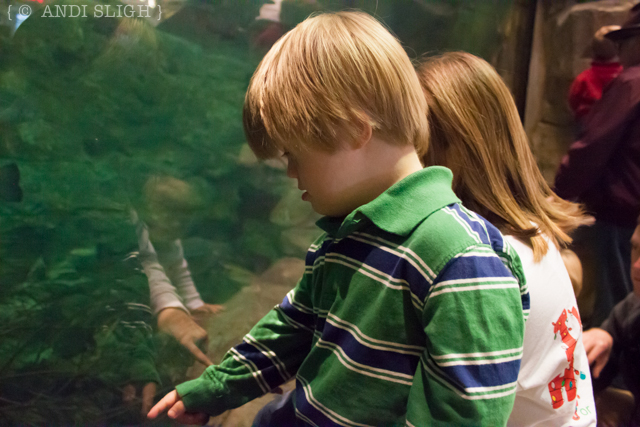 I've had a stuffed Grinch proudly displayed alongside the rest of my Christmas decor for over a decade and my friend Dawn has been calling me Scrooge for the past three weeks, so I guess I'll just Own It with the whole Skipping Santa thing.
On the way home, I hit the local Walgreen's, spent $2.99+tax for a Santa hat and resolved to Do Our Own Thing.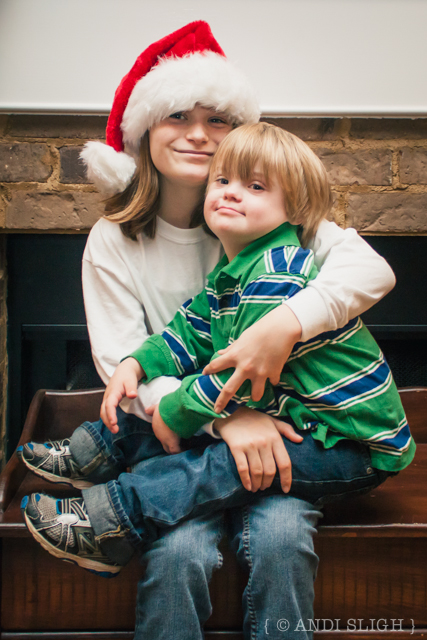 Thank goodness for cooperative tweens who've been raised on Dr. Seuss…