Well, it's official. Nathan made it through the whole fall semester without any new kids joining his developmental preschool class. I'm not sure how long it's going to last, but I'm thankful for now.
Speaking of Nathan/developmental preschool, since he's ruling the roost there on Tuesdays and Thursdays, his teacher and paraprofessional have gotten into a habit of letting him lead circle time each day. Of course, as Sarah Kate pointed out, it's not circle time – it's more like a triangle.
We've already established that Sweet Home Alabama is pretty terrible this season, but … tonight's episode takes place (at least in part) at one of our high school football team's games. Word is that part of the date takes place in the uber-awesome pirate ship in the stadium. We'll be watching. Of course.
Last Sunday's Christmas program went off without a hitch – and without any singing, by Sarah Kate or anyone else. I pointed out to her that she wouldn't have musical accompaniment, no one else would be singing, and everyone there knows "O Little Town of Bethlehem" so if she didn't sing it right everyone would know right away (I think that one was the deal-clincher). She didn't sing but she did a great job speaking her part.
Love this commercial. Much of it is very familiar! 🙂
Have you seen the Lego Minifig site where you can create your family? Good for at least fifteen minutes of fun, I promise.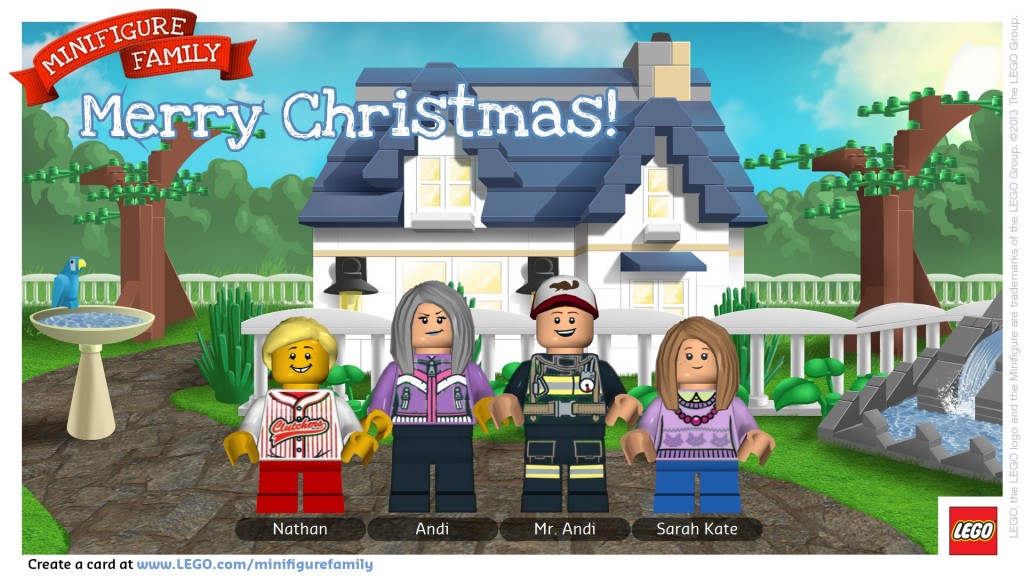 The Christmas crisis was averted – I have gifts for both children now. Of course, now Sarah Kate's birthday is exactly one week away and I have no plan for either a celebration or gifts.
MOM OF THE YEAR.
I vowed not to post another snippet about Auburn football this week, so I will fulfill that vow and leave you instead with a bit of Auburn-themed trivia related to one of the worst Christmas songs ever. Enjoy.
Have a great weekend!
This post was inspired by and is linked to Conversion Diary's 7 Quick Takes.