Photography is a big part of this blog, and of my life.
I do what I can to show the world that life with two children with special needs – cerebral palsy and Down syndrome – is beautiful, special, and, yes, rather ordinary. At the end of each quarter I post my five favorite photos from the past three months. Some of the images you've seen here before; others have only been posted on Violet Film; all represent a slice of our life here in Mayberry. Click here for my previous Five Fave Photos.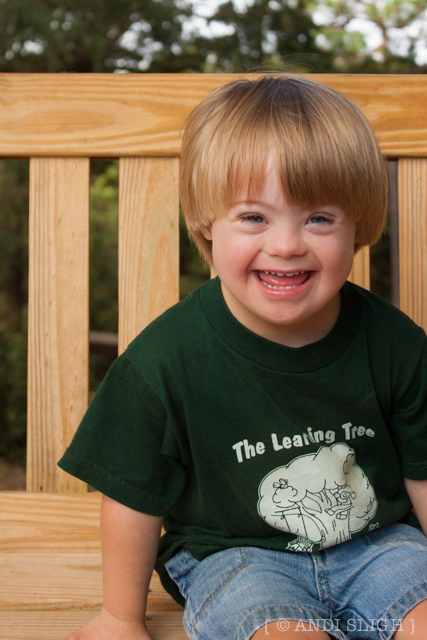 Oak Hollow Farm is one of my favorite photos because it perfectly captures Nathan's personality – joyful, mischievous, fun-loving. And come on – wouldn't it make a great magazine cover?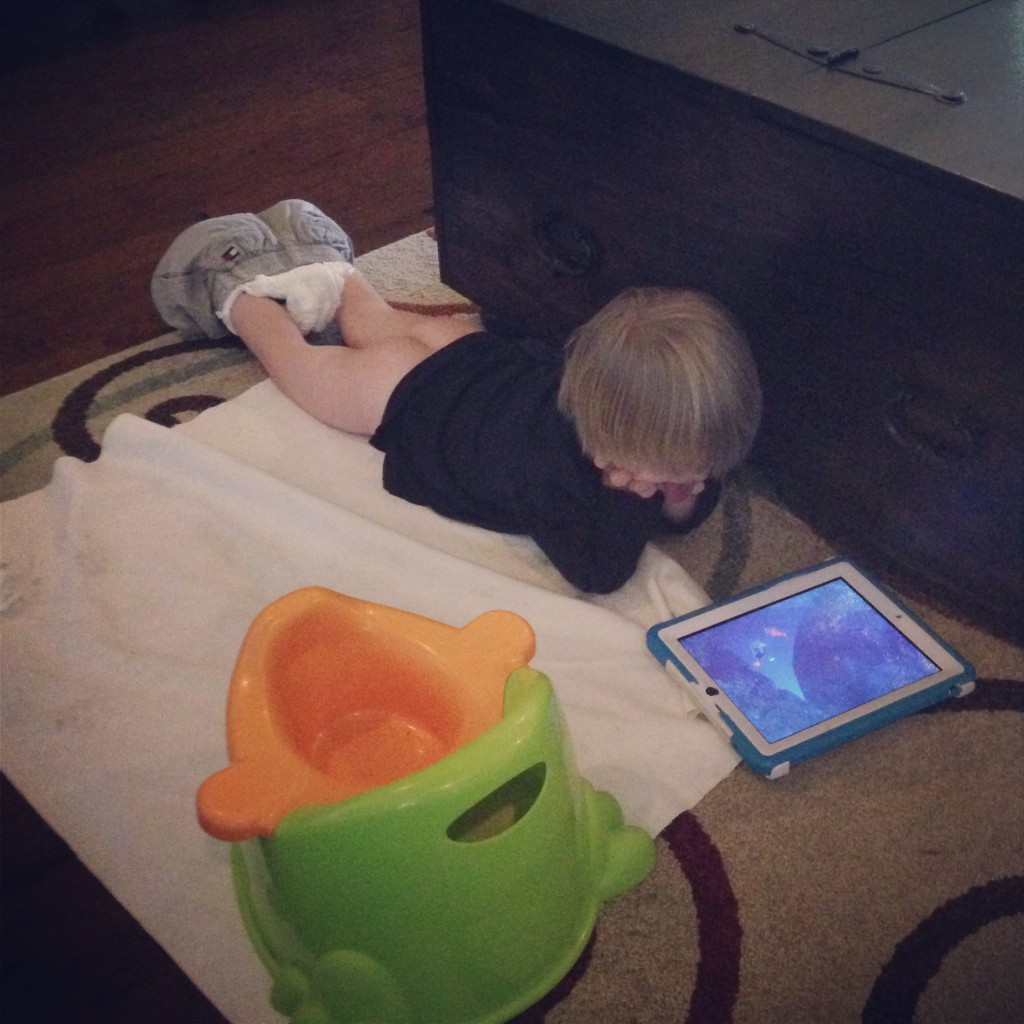 Potty Training? No, It's Not Going Well. perfectly illustrates my frustration with potty training, and granted me a little levity to help me survive it.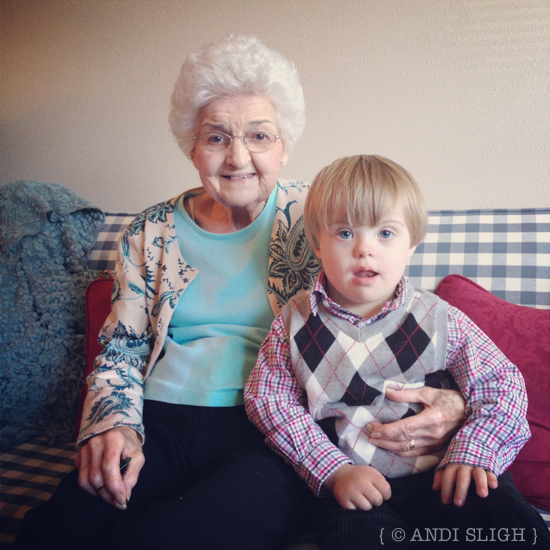 Nine Decades was a quick snap of the iPhone and a quick edit with Instagram, but it's a priceless image of Nathan with my Gramma. He was born after we moved away from her, so they don't see each other often.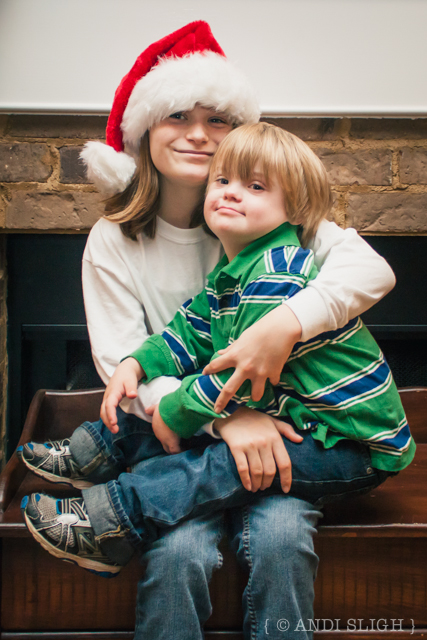 Santa Our Way was a last-minute-because-we-procrastinated-and-missed-Santa thing, but it may be one of my favorite photos ever of the two kids together.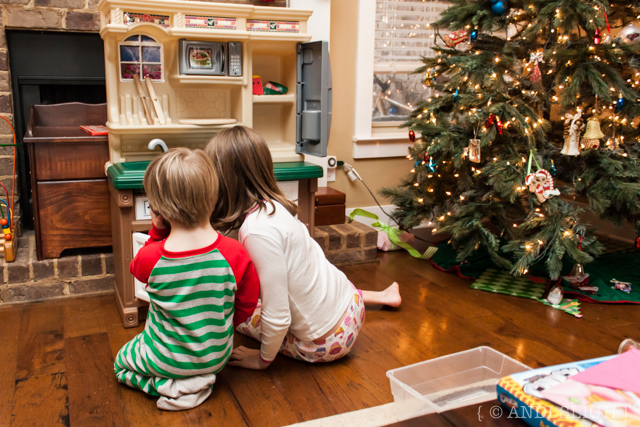 What Makes a Momma's Heart Smile is just an ordinary snap of kids playing together on Christmas, but the experience of watching them play together is what makes it so special. Sarah Kate is eleven now – that tween age when "childish" things begin to fall by the wayside – but she's wonderful with her much younger brother, and she does it because she wants to, not because I ask her to.
Photos combined with words have the ability to capture the joy and fullness of a moment.
Have you been recording your family's history? Tell me about it in the comments.