I teased our trip to the Disney Princess Half Marathon Weekend with the photo in this week's Sun-Beams and also in the Snippets on Friday, and as much as I'd like to give you the whole story today, we just drove back in last night and I don't have enough functioning brain cells to do it justice on seven-plus hours of driving each way and three early morning wakeups, so you'll have to wait until Thursday. It'll be worth it, I promise.
In the meantime, a few Instagram pics from the weekend: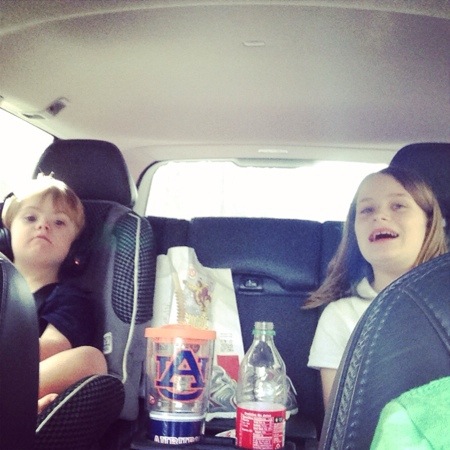 Road Trip! Fanta Strawberry, a McDonald's bag, and yes…Nathan's shoes on the armrest. Shoes can not be worn in the car – ever.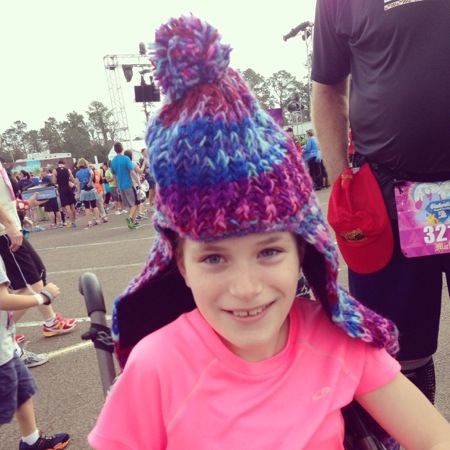 It was 85 degrees at Walt Disney World, but yes, Sarah Kate is wearing a knitted (lined in fleece) hat/scarf combo. Some of my Running of the Ears (ROTE) buddies gave it to her (along with some other fab goodies for Sarah Kate, Nathan, and me) for her trip to Minnesota.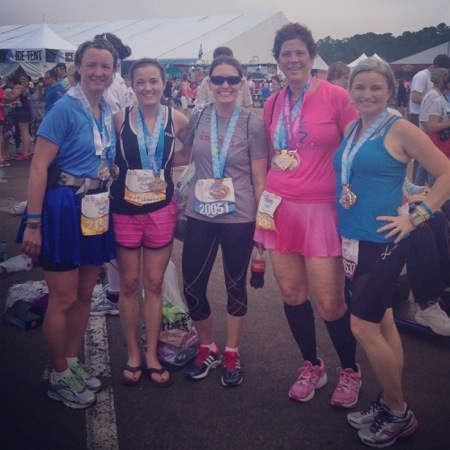 The first few ROTErs to finish the Princess Half Marathon on Sunday. Note my attempt to pose a la collegiate women. It didn't quite accomplish the effect I was hoping for…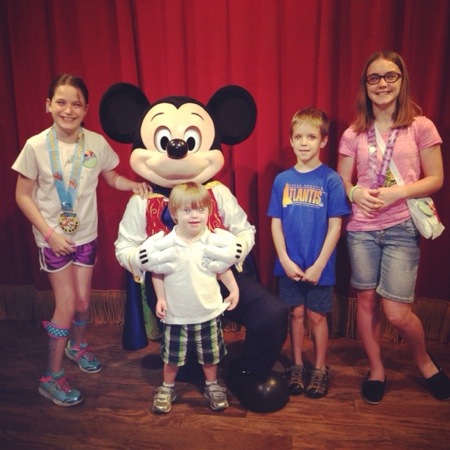 Mickey isn't restraining Nathan, I promise. He's just making sure he looks at the camera instead of him. Seriously – he couldn't take his eyes off Mickey. I think he said, "Mouse!" about 50 times. He also yelled, "GO!" at the family with Mickey who was in line ahead of us. Mickey was a big hit.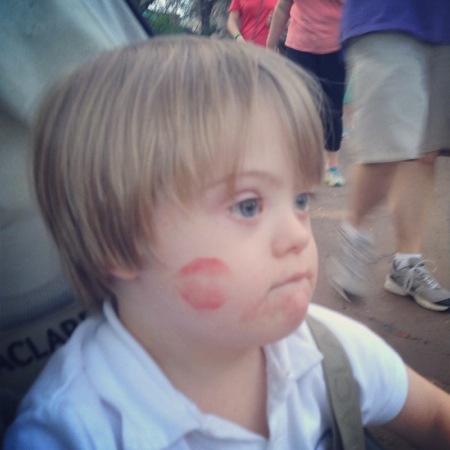 Nathan got a kiss from Belle – yes, THE Belle of Beauty and the Beast fame. Adorbs!