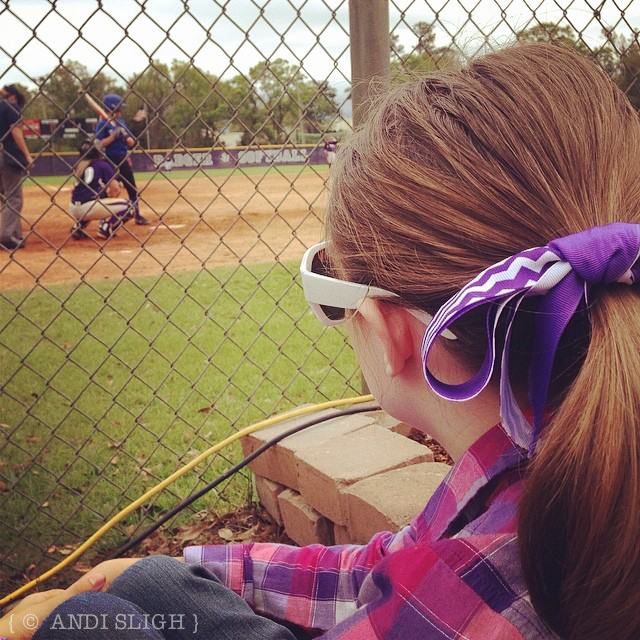 Although Sarah Kate was the one who made the decision not to play softball this spring, it was bittersweet for her. The chance to throw out the first pitch for her old league helped; I thought attending a real college softball game might cheer her up a little more.
Enter the Spring Hill Lady Badgers.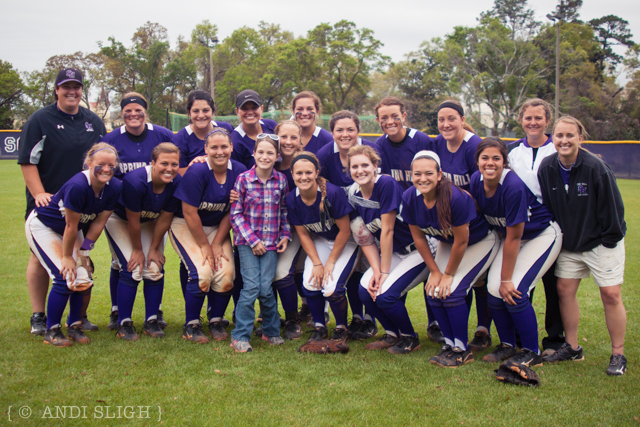 I know not everyone understands why, at 44 years of age, I'm still a "sorority girl" – a volunteer for almost two decades for Sigma Kappa. The reasons are numerous, but one is key: being a member of Sigma Kappa means I have sisters all over the country, of all ages and backgrounds, and I've experienced time and time again the strength of that bond.
Meet Abbey.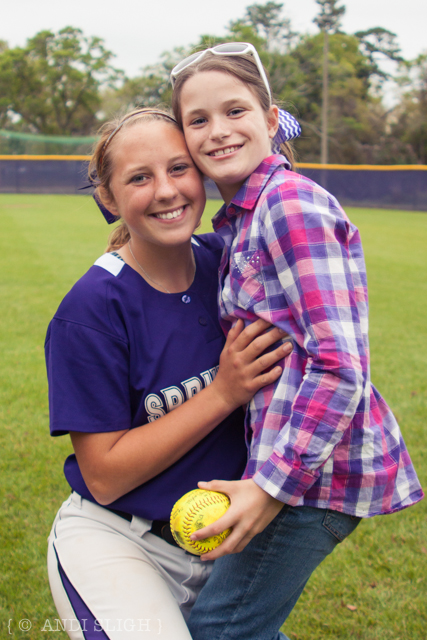 Abbey pledged Sigma Kappa just a few months ago at Spring Hill College in Mobile. I met her back in January and we talked about Sarah Kate and softball (turns out she also graduated high school not far from where I grew up). She suggested I bring Sarah Kate to a game sometime, and on Saturday we went.
Abbey pre-arranged with the coach for Sarah Kate to meet the coaches and the team, and the Lady Badgers signed one of the game balls for Sarah Kate to keep. They made a big deal over her and declared that she brought them good luck (the first game of their doubleheader was tied when we arrived; they ended up sweeping the series).
She was in heaven. Thank you, Abbey!