We've been getting creative to keep Sarah Kate both entertained and educated while she's out of school. One idea Mr. Andi had was to build a raised bed garden, which they did two weekends ago and planted with a variety of things that she picked out at the Home Depot garden center. Unfortunately, we've gotten eighteen inches of rain since then so we're not sure the soggy roots are going to survive.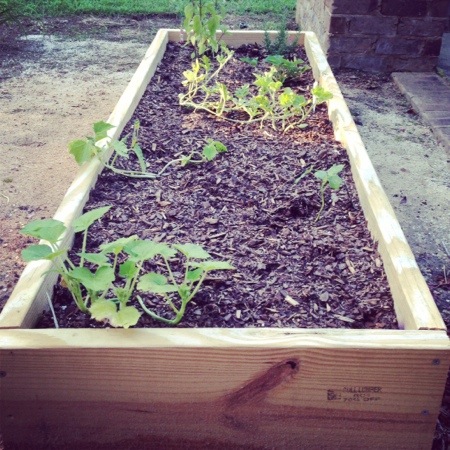 Sarah Kate has had another great year, thanks in large part to her wonderful teacher, Ms. Pritchard. Hooray for teachers for care for their students's not just academically, but personally.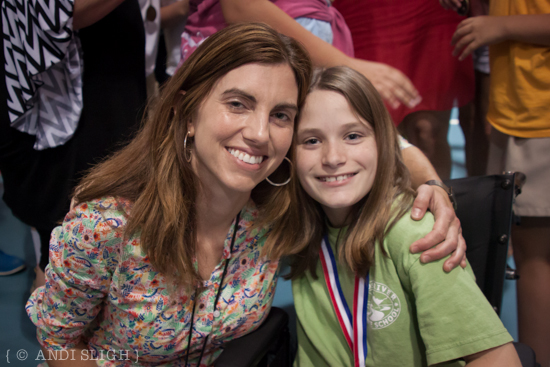 I took Sarah Kate to her school on Thursday morning for a surprise award presentation. The US Department of Education's President's Award for Educational Excellence is for students who have earned a GPA of 90 or better on a 100 point scale and high achievement on a standardized test in reading or math. She got "medaled" by her fourth grade teacher, which made it extra special (we loved her, too!)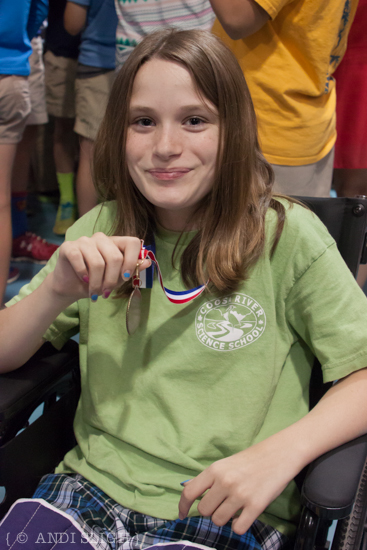 Unfortunately, her award presentation was at the same time as the petting zoo at Nathan's preschool, so I don't have a single photo (nor do I know if he followed the poor example of the piglets again this year). On the plus side, I was able to avoid the lap chicken this go 'round.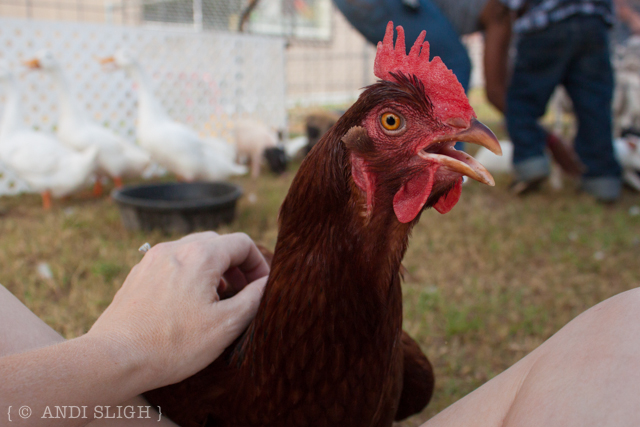 Speaking of Nathan, he's increased his repertoire of two word phrases. His favorites at the moment are: "Guess so" (complete with a shoulder shrug), "Where Is" (with an included palms-outstretched gesture), "There Is" (with a pointer finger), and "Let's See."
My daughter possesses a certain level of practical engineering brilliance. We have a Scooba, and for awhile I've been … ahem … angry … ahem whenever I run it in the kitchen because it ignores one of the virtual walls and gets stuck on the transition between the kitchen and the living room. On Wednesday, I started the Scooba and left to help Nathan with his nap (yes, I'm still doing that). A short while later, I heard the warning buzz from the Scooba, but before I could go rescue it, I heard it start again. Sarah Kate had devised a solution and restarted the Scooba: placing the two "kid chairs" from Nathan's table across the entryway. The gaps between the chair legs and the walls on either side were all too small for the Scooba to pass through, so she continued on her merry way, mopping my kitchen.
Have you tried Project Life? I was a scrapbooker for years but since Nathan was born I've gotten incredibly far behind. For Mother's Day this year, I asked for Digital Project Life supplies, and I think I'm going to love it (I chose the digital version because I'm decent at Photoshop, but it's based on the original version which I'm sure is just as awesome). I've already completed the first two months of 2014 just since I got it earlier this week, and that included a little bit of a learning curve. Here's a shot of the first page I created (less journaling I still need to do before printing):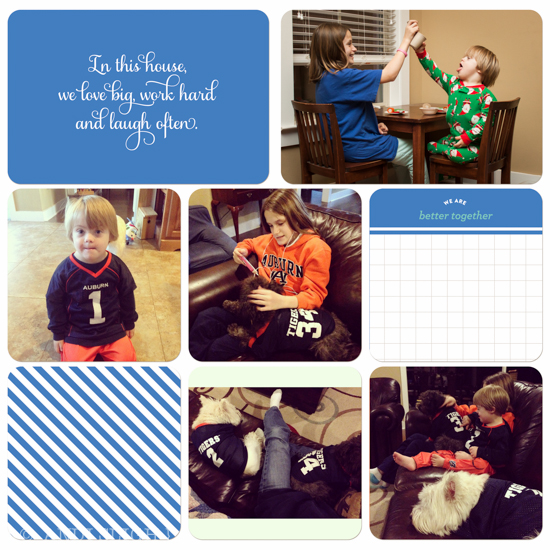 Have a great weekend!
This post was inspired by and is linked to Conversion Diary's 7 Quick Takes.