Sun-Beams is a collection of links to stories, articles, photos, or videos I have come across that I believe will inspire, inform, or encourage you, as well as my favorite photo posted on my other blog, Violet Film, from the past week.
World Cup: Jay invited to Brazil to Watch His Idol Giorgios Samaras – Remember this story from awhile back? There's more!
Kings coach's son with Down syndrome hoists Cup in beautiful moment – Hockey isn't a big deal down here (for obvious reasons…) so I'd never even heard of Darryl Sutter, much less knew anything about his family, but I love this story. Watch the video to see the sweetness.
Cayetana Uranga Talks Bikinis and Living with Cerebral Palsy – Love, love, love this story! Fashion is an area where you just don't see a lot of people with visible disabilities, and I'm thrilled to see her try to change it.

On Helen Keller's birthday, some apps for the deaf-blind – Really wanted to throw this one in, as she was an Alabamian and we're pretty proud of her!
Mascot Gig Transforms Teen With Autism – Sometimes it just takes finding the right niche for a kid for him to succeed.
Photo of the Week:
Yep, I took my preschooler to a tattoo parlor on Saturday afternoon.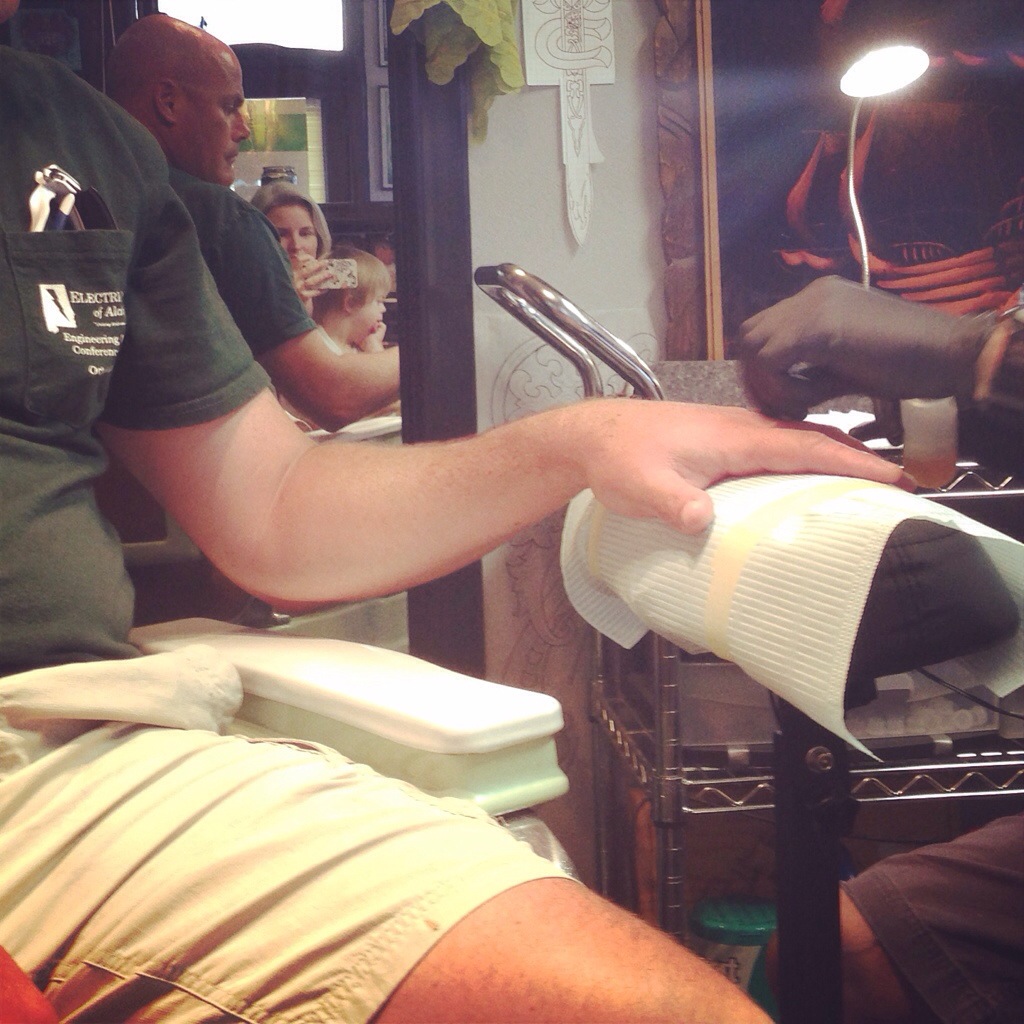 Mr. Andi has been wanting to replace his gold wedding ring with a ring tattoo for awhile, and decided to ask for that for Father's Day. Unfortunately, the guy couldn't work him in before I left for Vegas, so he had to wait until I got back (well, he didn't have to, but I wanted to be there and he obliged).