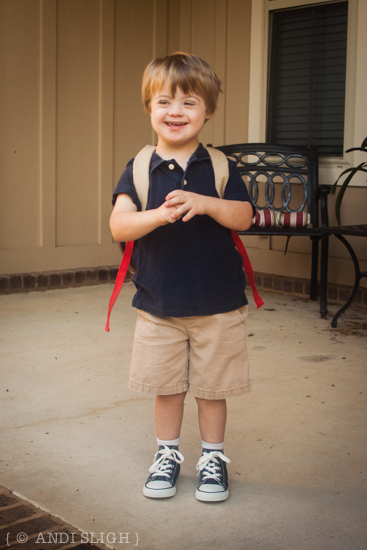 Some days you're in a tug-of-war between "it's all good" and "it's all falling apart" from minute to minute. The first week of school was like that for us (well, me … the rest of the family is probably "all good"). Between Nathan's potty fails and Sarah Kate's mobility woes, on Friday night I crashed and burned.
But on Saturday, I was reading Glennon Doyle Melton's memoir, Carry On, Warrior
. I've been working my way through it for a couple of weeks, and the chapter I opened to spoke directly to me – so directly it was a little bit scary.
Much of the book is adapted from Glennon's blog posts, and I've been a reader of Momastery for some time, but I had somehow missed this particular gem, even though she republished it earlier this year – the day Sarah Kate and I headed out for Minnesota. It was as if I was meant to read it NOW, at this specific moment in time, at the beginning of the perfect storm of this new school year, and I bet one of you out there needs to read it, too.
So instead of a list of links this week, I'm encouraging you to go read the whole thing for yourself. The blog post is great; the essay in the book
 is even better.
And the photos of the week? The kids in their school finery, of course.