I stressed about navigating Game Day in the days leading up to it, and parts of it were, without a doubt, a challenge. It was bittersweet and strange, but I was glad that we took them – so glad that we decided to go to another game this past weekend.
Our seats weren't great – high in the upper deck, above the student section. The location was odd, because we couldn't see and could barely hear the band that was directly below us. It was like we were watching the game in pseudo-isolation. But it was Auburn, and it was Game Day, and we were all there together, so that made it great.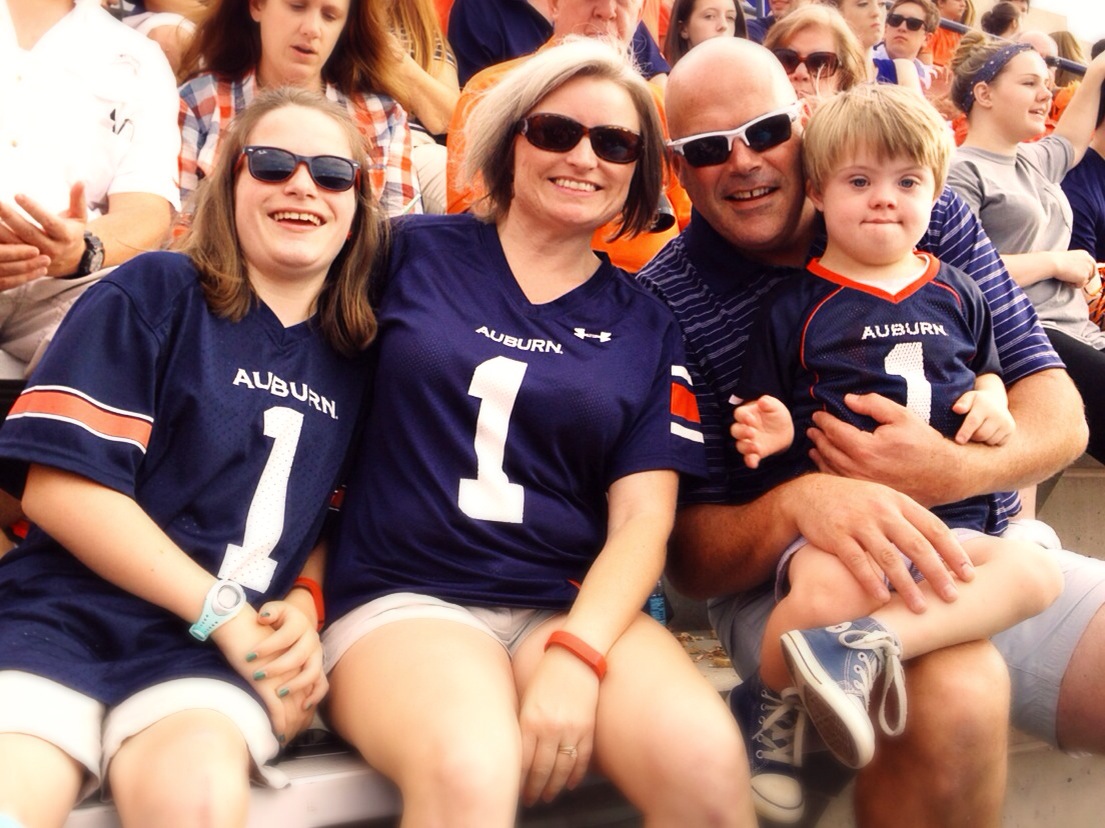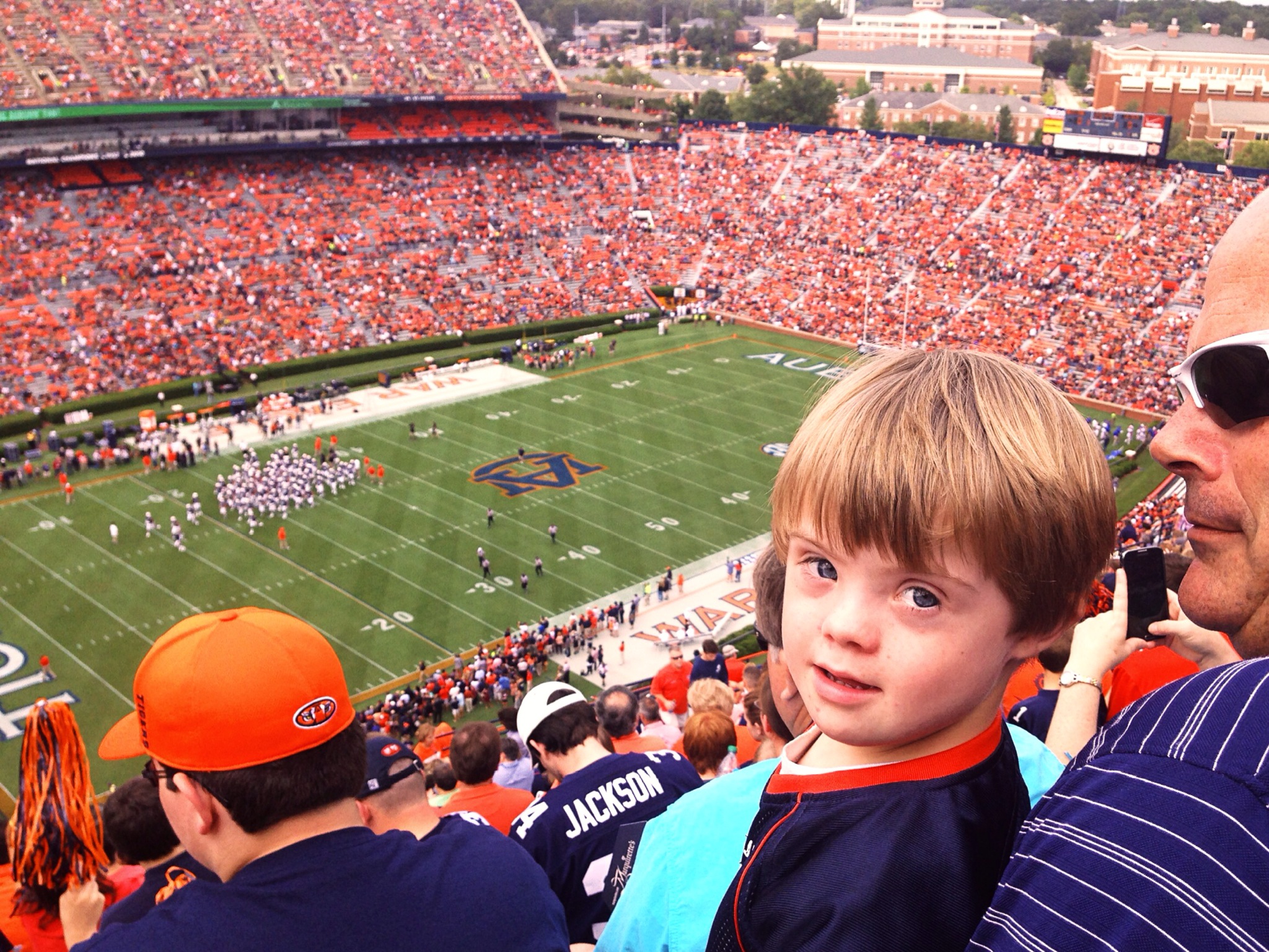 Unlike last year, I didn't fret about how we'd navigate the stadium. We had the loaner wheelchair, which weighs almost nothing and is easy for Sarah Kate to propel. We knew where to park, we knew where to get our elevator passes, and we knew where to stash the wheelchair while we were watching the game.
It was a piece of cake.
As much as I hate to admit it, I kind of love having that wheelchair. Sarah Kate has never had anything but a transport chair before; it's a glorified stroller so she always had to have someone free to push her when she used it. It was no biggie when she was six, but at eleven it's not much fun for her or for the pusher. More importantly, a transport chair screams dependence – the new chair provides freedom.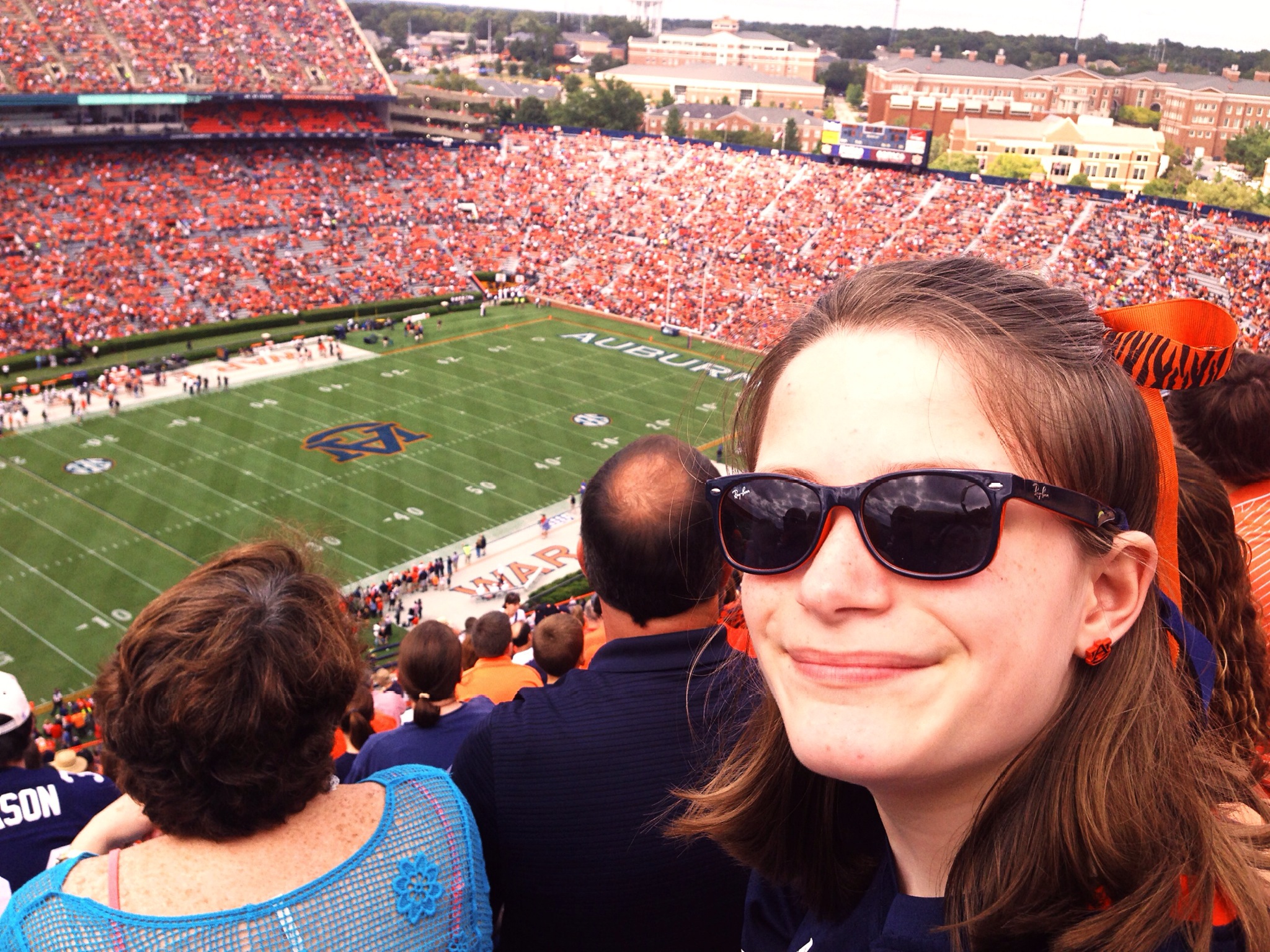 I tried teaching Sarah Kate a little more about football – I was already well versed in first downs, quarterbacks, and field goals when I was her age – and it sorta/kinda worked. She got a new watch earlier in the week and took a great deal of pleasure in setting it to match the pre-game countdown timer. Once the game started, she tried to keep up with the game clock, as well, and sorta/kinda succeeded for a quarter or so.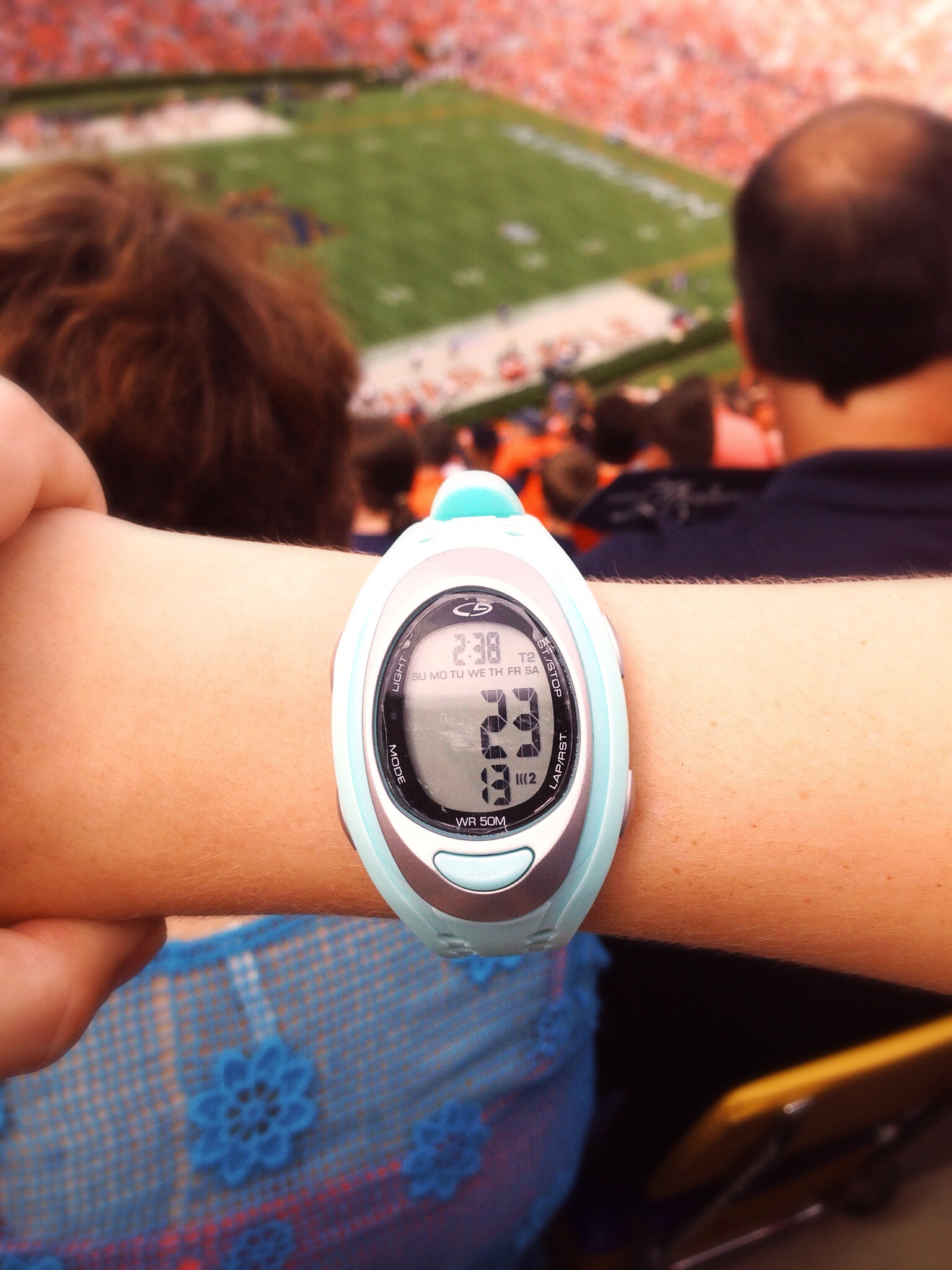 But quite possibly the highlight of the day was Nathan's sudden decision to let us know whenever he had to go potty, and to keep his pull-up dry all the way up and back (four hours each way) in the car, as well as nearly the whole time we were in Auburn. He also learned what I was assured by Mr. Andi will one day soon be a valuable skill – the ability to pee between two car doors when in a public place without a bathroom nearby.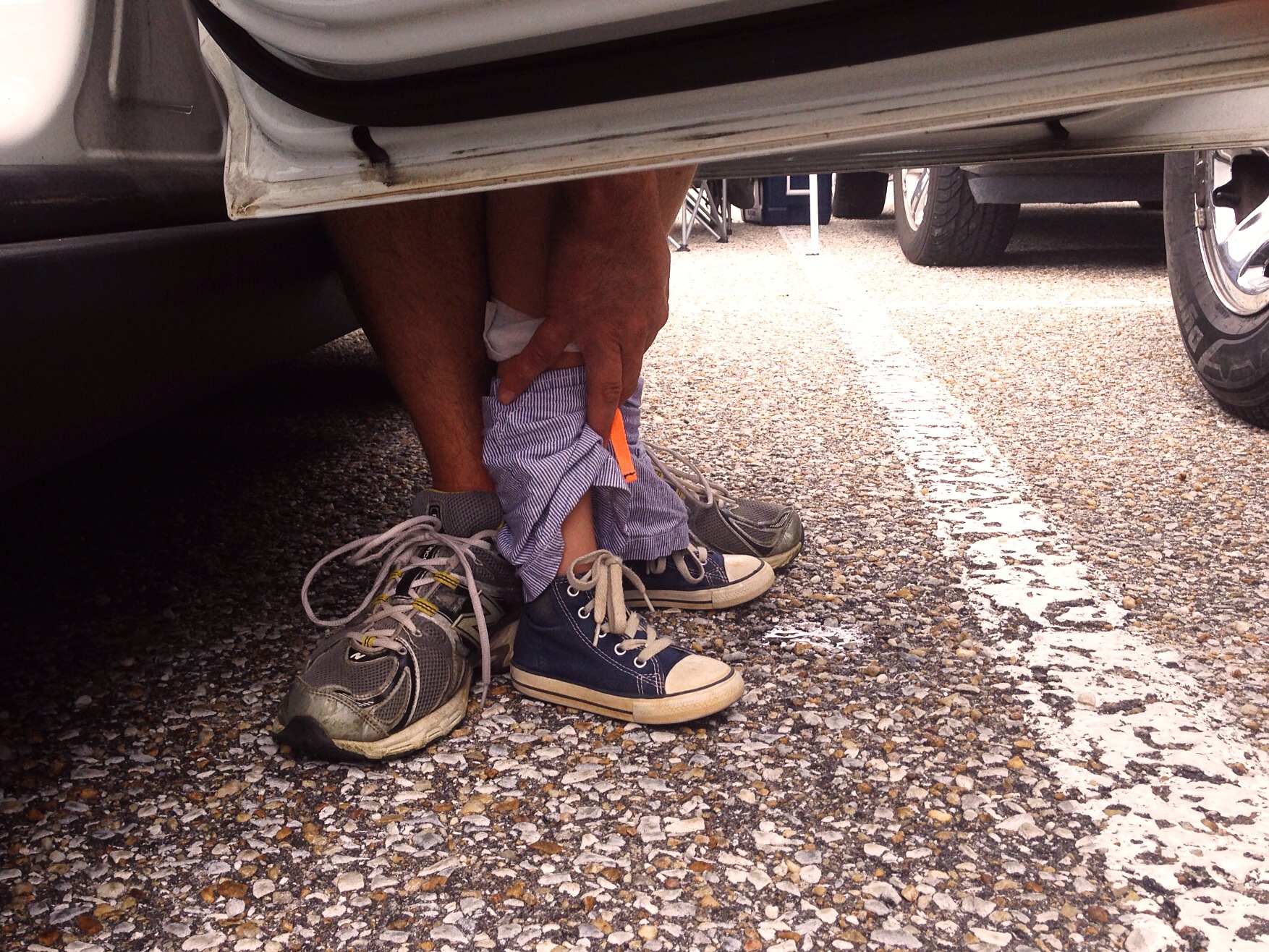 War Eagle, Y'all!