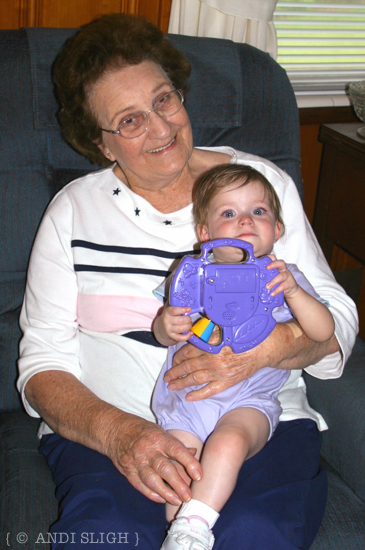 Almost four decades ago, my dad met and married a wonderful lady named Betty, and when he did I gained a whole new branch to my family tree – a new sister, new aunts, uncles, and cousins, and another set of grandparents. My new grandparents were never Lora and Ormond Johnston to me – they were MawMaw and PawPaw from that first day in 1976 up until the fall of 1989, when Paw Paw died during my sophomore year of college. After that, there was just MawMaw.
MawMaw lived with her husband for 54 years, and without him for just shy of 25 more. Early on Sunday morning, she decided it was time to go home for good, just four weeks shy of 95 years of age.
We love you and we will miss you, Mama J, and I hope that for all of the Sundays in eternity, the angels of heaven serve you roast beef, like you did for us on so many Sundays for so many decades while you were here on earth.