If your child goes to physical therapy, are you familiar with Zoom Ball
? Because we most certainly are. In 2006, I have a photo of Sarah Kate playing Zoom Ball with her therapist, Carrie, in Birmingham following her rhizotomy.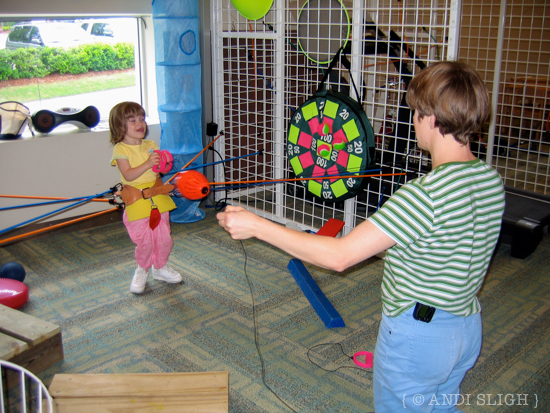 In 2014, I have an almost-identical photo of Sarah Kate playing Zoom Ball with her therapist, Cheryl, in Mobile following her osteotomies.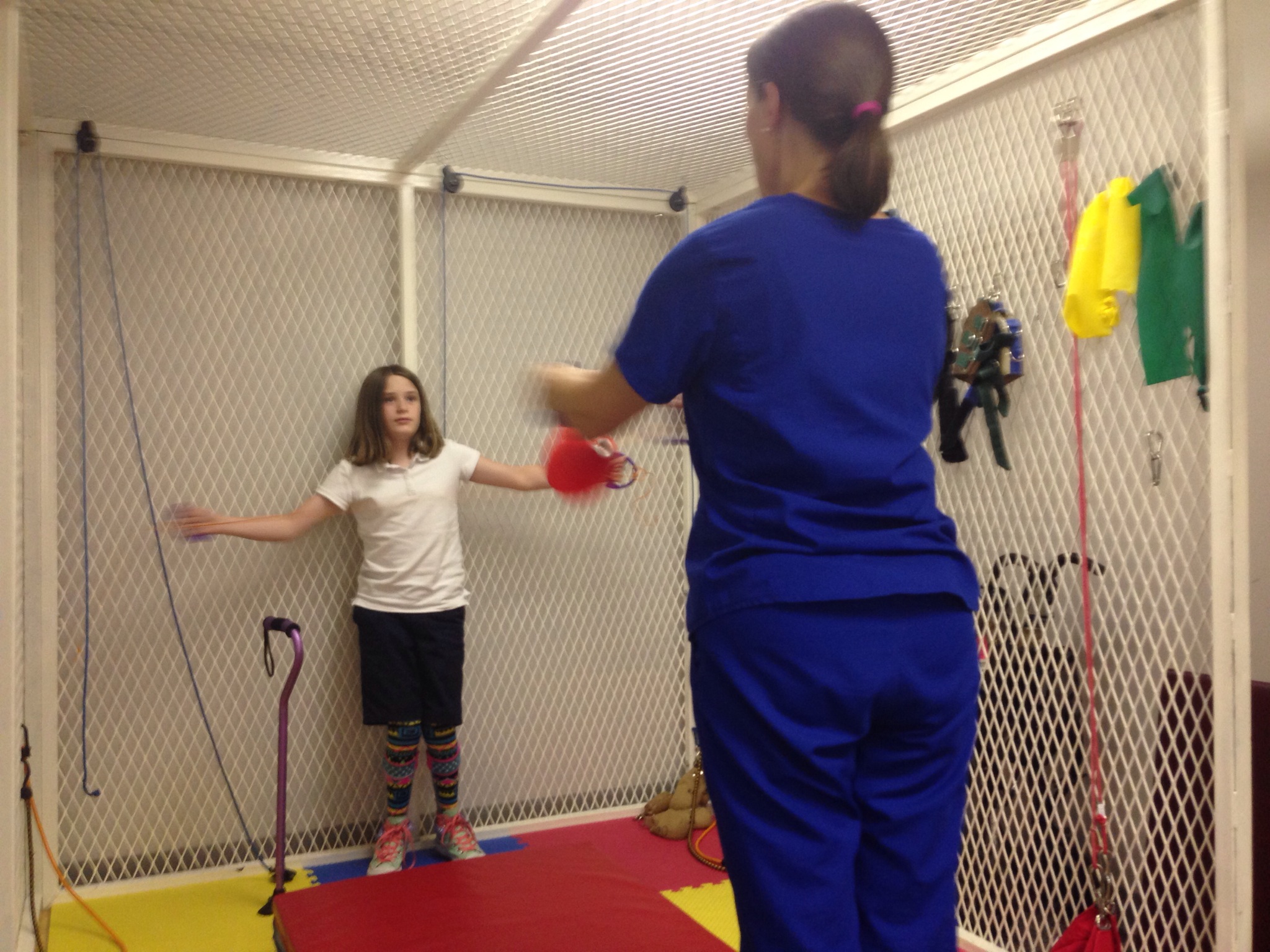 What questions do you have about cord blood? A few of you commented on my post the other day or shot me an email with some great questions, but I'd love to have some more. Fire away and I'll try to get the answers!
Sarah Kate is getting new braces! Not usually any big deal – been happening once or twice year for a decade now – but this new set will be quite different from anything she's had in the past. For years, she struggled with toe-walking, but now she walks with her feet flat and she has a crouch instead (yes, the same crouch that led us down this surgery road, though not as severe). This new set are called "ground reaction" braces – the idea is that when she steps they will push her knee straight. I'm crossing my fingers because things aren't looking too good right now.
While we were in the waiting room at the orthotist's office, Nathan decided Sarah Kate shouldn't be wasting time just sitting around doing nothing.
The glee club met for the first time yesterday, and Sarah Kate had a great time. They worked on a song for the Veteran's Day program at school, which she started singing to me before we got out of the parking lot. Reader Linda asked if I'd video Sarah Kate singing and post it – if she's okay with it, I'll video her singing the Veteran's Day song and post it for the occasion. It's a sweet song and not one of the old standbys we all know.
So far, so good on the Miracle Marathon! Sarah Kate has been excited to see her little meter go up, up, up as she's been raising money. We got new pedals for her bike that are much easier for her to use and help keep her feet on the pedals. (TIP: these pedal adapters
 are over $100, but we bought these exercise bike pedals
 for less than $20 with free shipping. YMMV but they are working for us.) It's not too late to join or donate!
Despite my insistence that I'm not a fan of Frozen, I can't keep myself from talking about it. Probably because either the movie or the soundtrack are on All. The. Time. at my house (or in the car or…) So I'm asking you to indulge me on a quick question: Elsa or Anna? And more importantly, WHY?
I know Sarah Kate and I prefer the same one but my sister feels differently so I'm curious what you guys think.
Have a great weekend!
This post was inspired by and is linked to Conversion Diary's 7 Quick Takes.