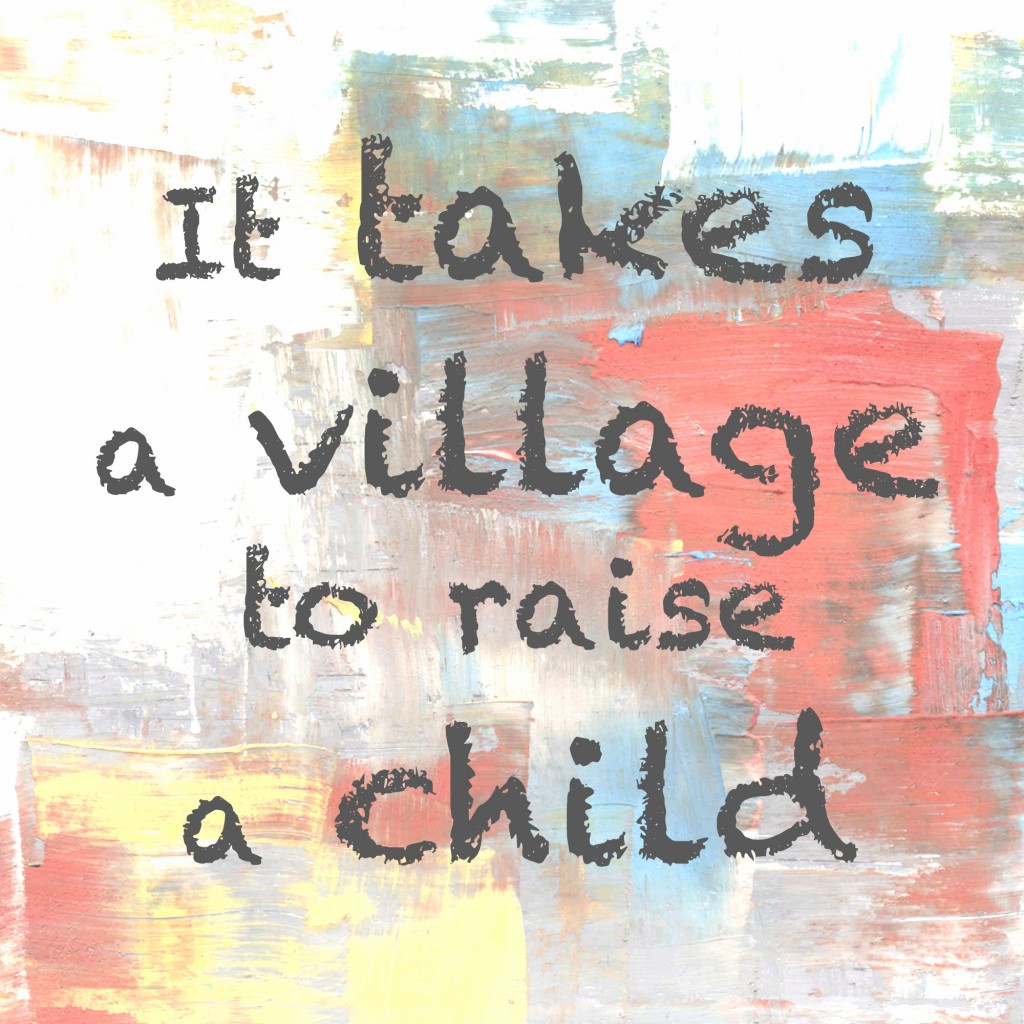 I've noticed a lot of people these days lamenting the loss of the "village" in parenting. In the past, women banded together to help each other; the newbies had built-in mentors to lean on for help or advice. But today, extended families are scattered, so mothers, grandmothers, sisters, and aunts are no longer readily available to help. Peers are pulled in so many different directions that it's hard for moms to maintain close, cooperative friendships.
And if you add the special needs aspect to that dynamic…forget about it.
Like there is no manual for the special needs parenting gig, there's no village, either. Most new moms with a child with special needs don't have a mom or a sister or an aunt or a grandmother or a best friend who's navigated an IEP or knows much about Early Intervention, developmental pediatricians, therapy, or any of the other things we special needs moms have to know.
Even worse, many grandparents actively thwart the parent's efforts, intentionally or not. Many parents have reported to me how their own parent declared that their young child was "just a little delayed" or that there was nothing to worry about when in fact there was a LOT to worry about.
These parents have shared with me that sometimes grandparents don't want to accept a diagnosis. I don't know if it's because they have a hard time overcoming their disappointment, or because they only see the child in small doses so they don't always recognize the issues, but it happens.
But making it through the early years doesn't mean you're out of the woods.
Many of my friends with children around Sarah Kate's age are expressing frustration with common tween issues – bad attitudes, a wish for more independence without showing the necessary responsibility to deserve that freedom, hormonal fluctuations, and the like. They want their kids to take ownership of their lives now, while they're still able to gently guide their choices.
In some ways, I'm just like them, because I have the same concerns about Sarah Kate. But I don't just need her to take responsibility for getting her homework done; I need her to take responsibility for stretching her legs and doing her exercises, because if she doesn't, everything we've done this year will have been for naught.
The clock is ticking, and the consequences are much greater than a minus point in a folder or a zero on a homework assignment. So once again I'm navigating uncharted waters.
There is no village for special needs.