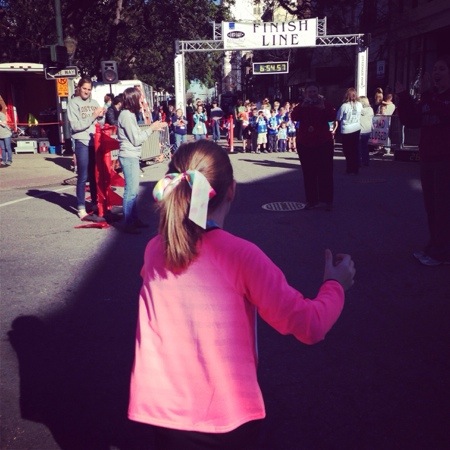 Do you remember this photo? It was taken in January during Sarah Kate's disastrous fun run attempt – the day we had to cut the course short and I still had to hold her upright to keep her moving forward.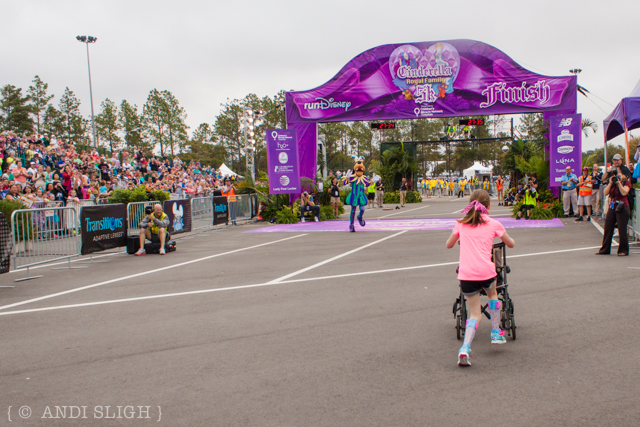 What about this one? Several weeks after that top photo, she tried again – and made it. She had to push her wheelchair to finish, but she did it to a standing ovation and went viral not long after (and was featured in a runDisney video to boot).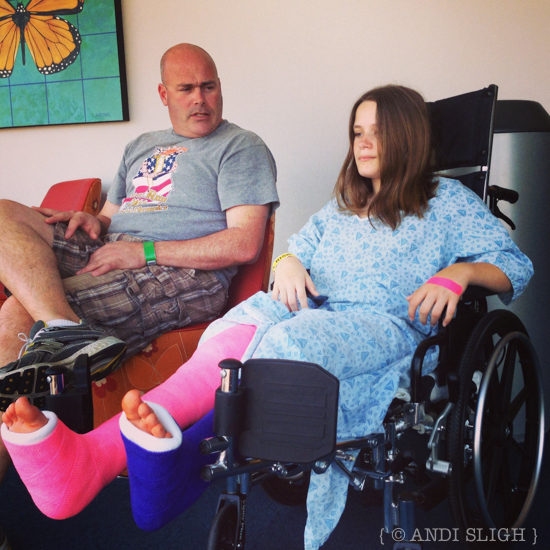 Several weeks later, we had this – bilateral femoral osteotomies and bilateral patellar tendon advancement. Also known as both legs in full casts, dropping out of softball after four seasons, and homebound for the last six weeks of fifth grade.
After the casts were removed, came this…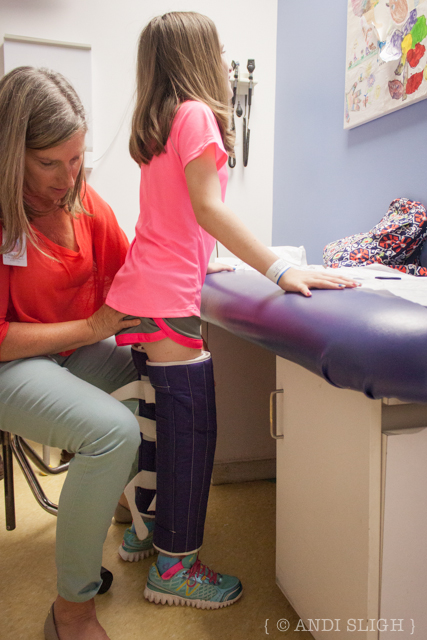 Followed soon after by this…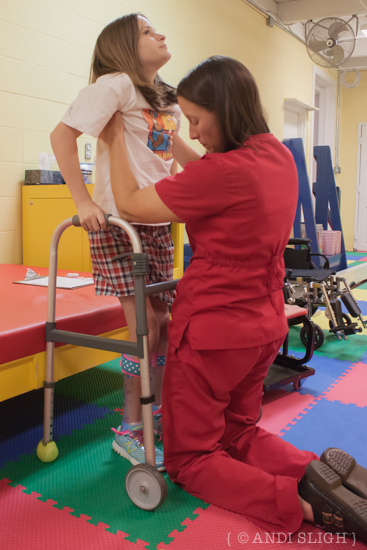 And then this…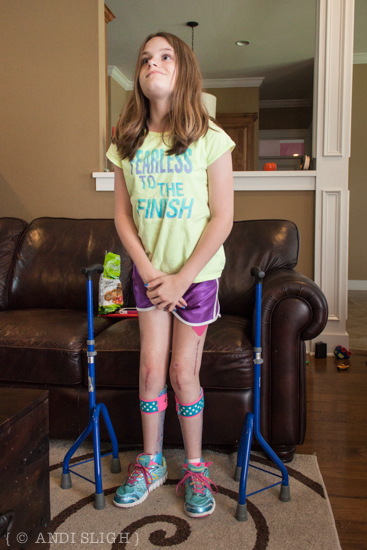 Progressing, always, but at the pace of the world's fastest snail…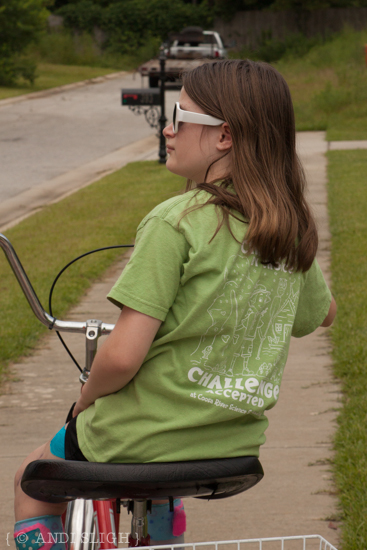 There were tears along the way.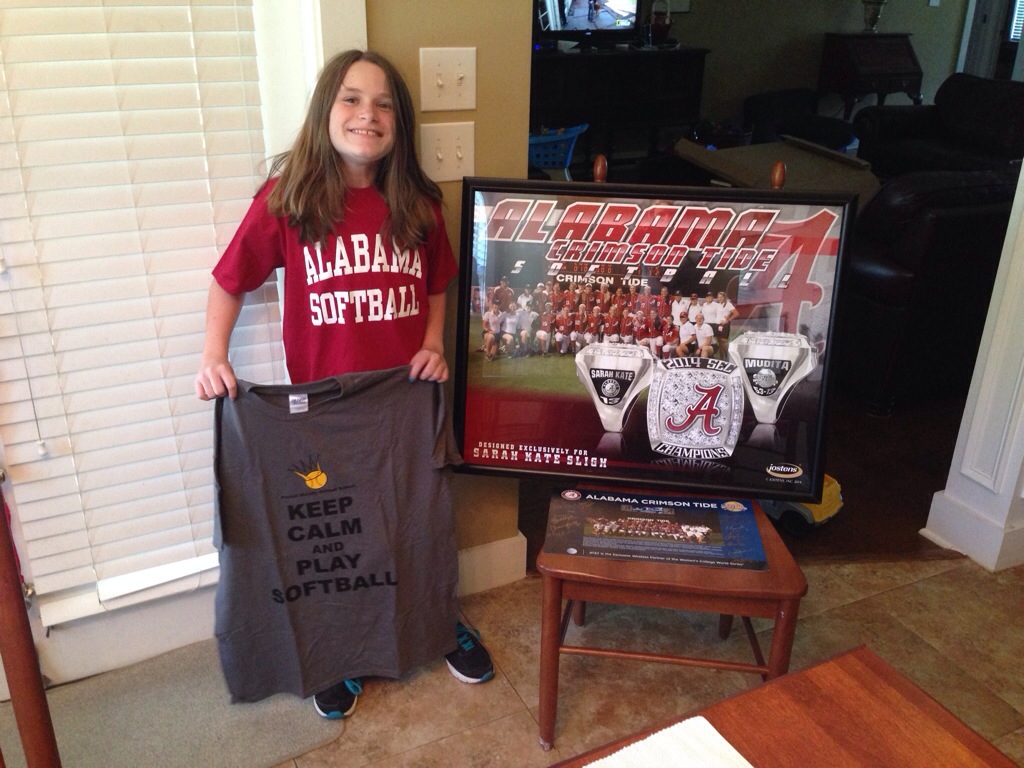 And letters, cards, and incredibly generous gifts of encouragement…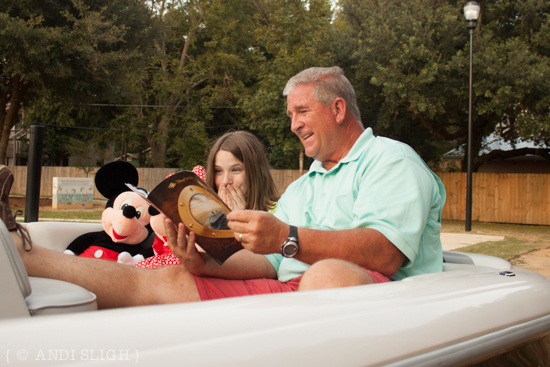 And there was magic. So. Much. Magic.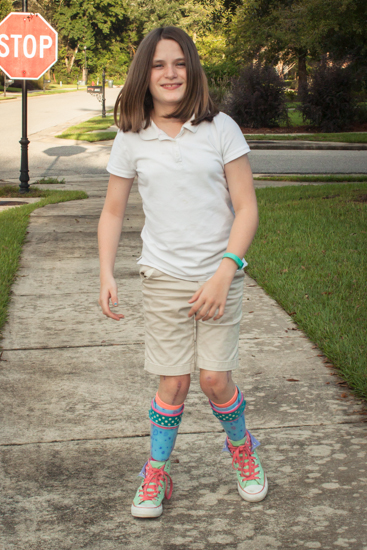 Finally, on a lovely September afternoon, we rejoiced because of this – a year, almost to the day, from when she first started having problems with standing and walking, we finally – FINALLY! – felt like the scars and the rehab would be worth it in the end.
This weekend marks the seven-month mark since Sarah Kate's surgery. We've tried not to get ahead of our hopes. The progress is slow, but steady, and as she's pushed ahead we've also tried to temper our expectations, knowing that it could be a year (or more) before she gets back to where she was before everything went off the rails a year ago.
But I can see a bright light in the distance, and it's getting closer and closer with each passing day. I'm not worried that it might be a train, because I know with absolute certainty that this time it's daylight. Yes, that's daylight I see at the end of the tunnel.
And that daylight I can see? There's a good chance she's going to step out into it this weekend. And if she does, I'll be here on Tuesday with bells on to tell you all about it.
Stay tuned.