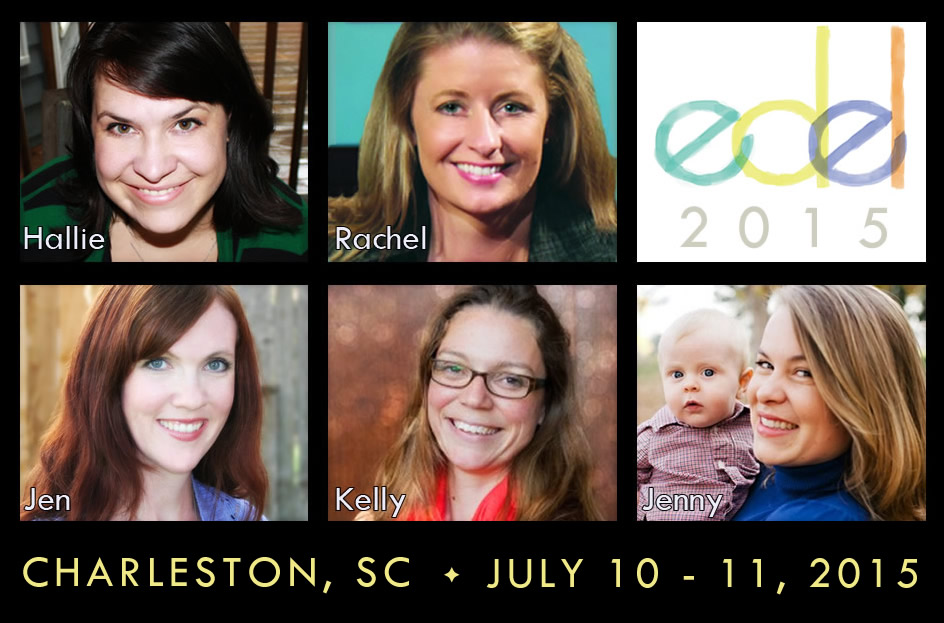 I'm going to Edel!
 The inaugural event sold out last year in a day and a half, and I was kicking myself for months that I wasn't one of the lucky few who got to attend. When registration opened on Wednesday, I jumped, and it was a HUGE leap. HUGE because I don't just sign up for weekend-long events out of state where I don't know people. In fact, I've only done it one other time in my life, eight years ago. The event didn't change my life, but one of the other attendees did – that's where I met 
my friend Katie
 who I've mentioned on the blog many times.
Remember our sweet hand-me-down cat?
He's settled in nicely, which is a good thing, but I noticed a change in him a few days ago. He's gotten FAT. Not long after we got him, I asked Mr. Andi if he thought I needed to feed him more, because he was much thinner than other cats we've had. He agreed. Just a few months later, he's not so skinny anymore.
I defied every fiber of my being that was screaming DON'T DO IT and dragged myself to spin class. It was a spectacular failure because the instructor didn't show up. I'm trying to psych myself up to go again.
I'm not sure how it happened, but I have been saddled with a house full of early risers. Nathan not only wakes up early, he goes to Sarah Kate's room and brings the early-rising schnoodle with him to our bedroom. I should have known when we were up and at 'em early on the first day of our honeymoon what the rest of my life was going to be like.
Mr. Andi has a long history of getting up early, even on vacation – he once famously showed up for breakfast (with me in tow) at an all-inclusive Jamaican resort before they started serving it. True story.
Seems like everyone is getting into the capsule wardrobe thing, so I guess I'll join in. It's actually not a new concept to me – back in my office job days, I did a very similar thing based on recommendations from an image consultant (brought in by my boss – it was fabulous!), though it wasn't called a "capsule wardrobe." It took a little time to implement all of the consultant's suggestions, but she was spot on with Every. Single. One. For the first time in my life, my clothes, hair, and makeup did not feel like a giant hassle, and I actually began to enjoy shopping because I knew exactly what did and didn't work for me.
Fast forward a decade-plus and I realize that it's all fallen apart and I need some serious help, but at least now I know what to do (I actually kept all of the info and notes from the image consultant). This time will be a little different – business attire isn't my thing anymore, as you an imagine – but I'm looking forward to it. Have you tried it?
I'm switching to a new email delivery service, MailChimp. It won't affect most of you, but for those who currently subscribe to my blog via email, you will see a change starting Sunday. Please let me know if you don't receive my emails or if anything about them seems wacky to you. Interested in subscribing by email so you never miss a post? Sign up here.
Courtney shared this sweet face, and he's haunting me.
His description sounds so like Nathan, but his prospects are so drastically different – simply because he doesn't have a loving parent to care for him and help him reach his incredible potential. Please
share his info far and wide
, or if you are able, seek him out and welcome him into your home. I have to believe there's someone out there who's ready, able, and willing to adopt this sweet boy and give him the love he so deserves.
Have a great weekend!
This post was inspired by and is linked to Conversion Diary's 7 Quick Takes.