I don't have much to say about this photo other than Isn't he the cutest? I'd love to hashtag it with #firstcatch but I'm pretty sure he didn't catch anything (Mr. Andi took him fishing, and the photo). He looks the fisherman part, though, doesn't he?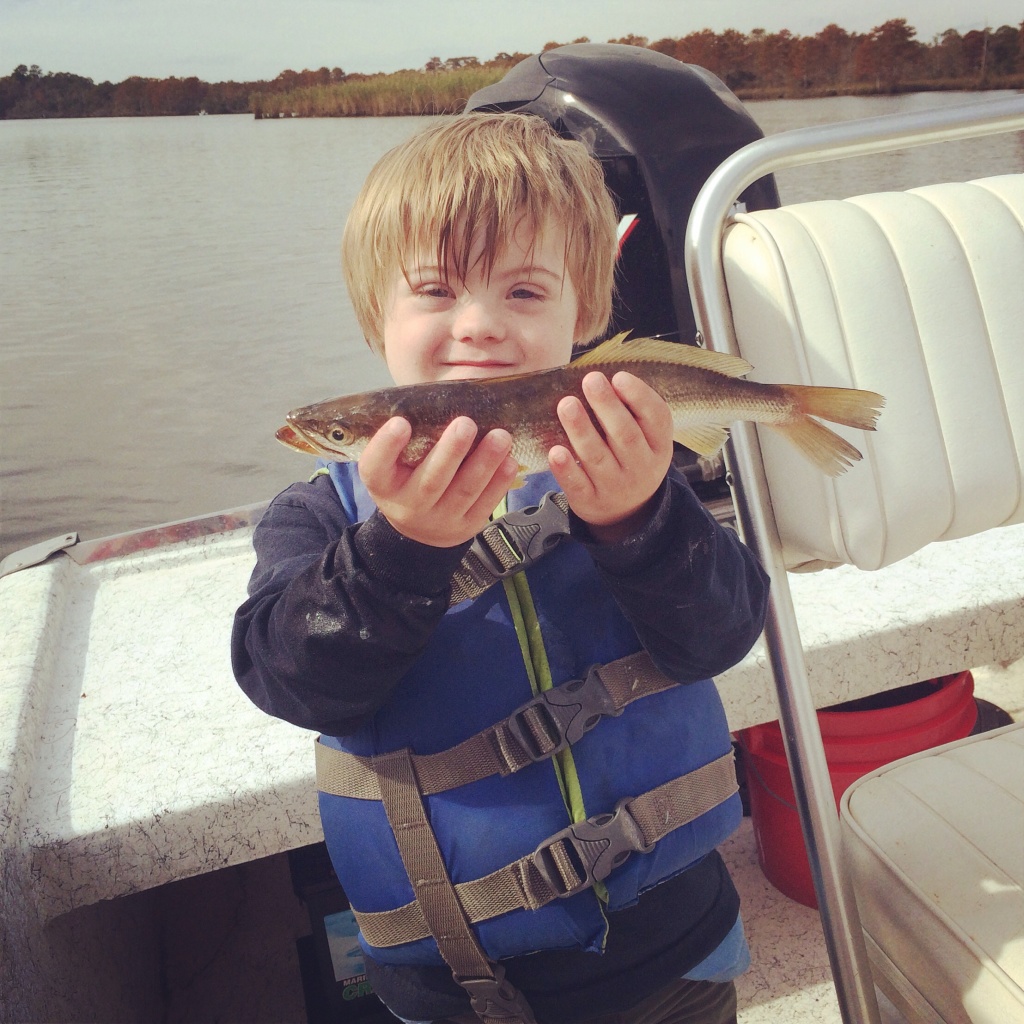 The fire truck bed has a few new additions: rope LED lights on the inside, no-slip strips on the steps, an engine number, and a custom Maltese cross with "NSS VFD" courtesy of a very generous friend.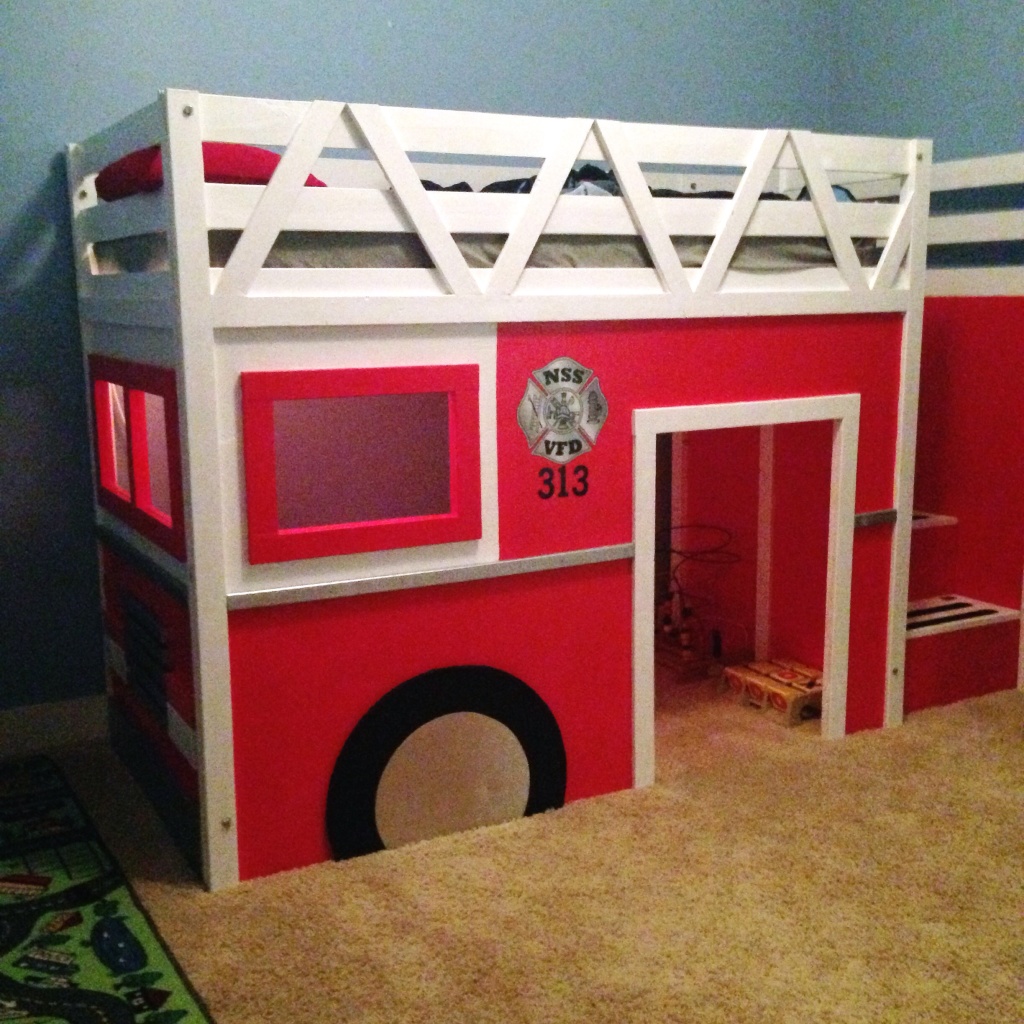 The Huffington Post picked up Sarah Kate's race story and even did a little research about Sarah Kate for the article. Amy Poehler's Smart Girls shared the HuffPo article, which I have been assured is an awesome thing. I'd never heard of Amy Poehler's Smart Girls until this week, but I know who Amy Poehler is and the slogan "Change the world by being yourself" seems fitting for Sarah Kate.
ABC's World News Now also picked up the story as part of "The Mix" and aired it sometime in the early morning hours. Their reporting was … not as accurate as HuffPo's. They got her name and her diagnosis right, but I promise I have never sent my child out to run an actual marathon (26.2 miles). If you want to see just Sarah Kate's part, skip ahead to around 1:40, but the second story (she's third of three) is pretty funny.
More ABC US news | ABC Health News
Someone please tell me about spinning classes. I tried it – one time – years ago before Sarah Kate was born, was intimidated and never went back. Although I was able to run the Wine and Dine Half Marathon last weekend, the neuroma in my foot has never quite gone away so I'd like to back off running a little bit and try something complementary that won't pound my foot so much (which is another way of saying that the doctor has put me on notice). Thoughts?
Can we talk about Nashville? The show, not the city, which I'm sure is perfectly lovely. Who are we supposed to like? In the beginning, Rayna = bad and Juliette = good, but now I kinda hate Rayna and like Juliette – warts and all – because she just keeps screwing things up but she gets up, dusts herself off, and keeps going. Rayna just annoys me. Truth be known, the only major character on the entire show who has not annoyed me at some point in the multi-year run is Scarlett.
Do you want to talk about the Bath and Body Works story? Me, neither, but I feel like I must. Half a century ago, whites-only lunch counters were banned, but Bath and Body Works denies entrance into their stores to a group of kids who are trying to learn life skills … and the only thing that happens is a couple of news outlets report it and the company issues an apology. AGAIN. I didn't realize until this incident in St. Louis hit the news that there was a similar incident earlier this year in Montgomery, Alabama (which is not all that far away from me).
Have a great weekend!
This post was inspired by and is linked to Conversion Diary's 7 Quick Takes.