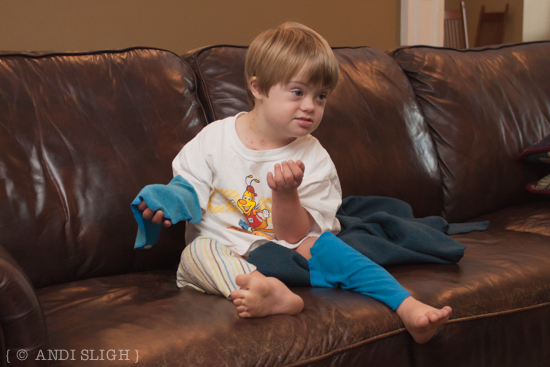 Ants are annoying, nasty, little buggers, but fire ants? A whole different class of insect.
I have a lesion from a fire ant bite on my right thumb knuckle right now, and the pain from it – both initially and over the next few days as it healed – felt like a burn from a splatter of hot grease from my iron skillet. Fortunately, I only had a few bites.
Nathan, on the other hand, was bitten hundreds of times.
That's right. HUNDREDS. His entire right hand well above the wrist and an area of his right leg from mid-calf stretching up to mid-thigh resemble a mild case of neurofibromatosis, with dozens of other bites on his left hand, arm, and leg, his neck and upper chest area, and even a few on his face.
Imagine how you would react if fire ants were biting you all over your body (or, if you aren't "blessed" with this vile species in your area, consider the grease splatter analogy instead). I'm not certain what my reaction would be, but I know what it wouldn't be. I wouldn't stroll over to the nearest adult, calmly say her name to get her attention, and then when she looked up, hold out my hands and say ,"This."
But with fire ants swarming over his body, that's exactly what Nathan did.
I leapt into action, of course, stripping him down on the spot and rushing him inside to bathe him, slather him in chemicals, and dose him with Benadryl and ibuprofen. He's not allergic (Thank you, Lord!), but the sheer volume of bites were enough to inflame his skin and (eventually, several hours later) cause him to vomit. Through it all, he never cried – or, for that matter, even whimpered.
He's always had a high pain tolerance, but this is unreal.
Have you ever had a cat? We had two different cats who each lived to an advanced age. The thing about cats is that by the time they let you know something's wrong with them, something's REALLY wrong. Nathan is like a cat in that respect – he doesn't react to pain or discomfort quickly, and his reaction is much less intense than it should be. It's common for people with Down syndrome. According to a 2000 study published in The Lancet, people with Down syndrome "express pain or discomfort more slowly and less precisely than the general population."
That's a little – no, a lot – scary.
We all try to avoid pain – physical and emotional – but pain is necessary. Pain warns us that something is wrong, whether an action that needs to be corrected, or a disease that needs to be treated. But if an individual's pain signals are muffled or delayed, things can go awry pretty quickly. The hundreds of ant bites on Nathan's body are one example; the burn Sarah Kate received last fall is another.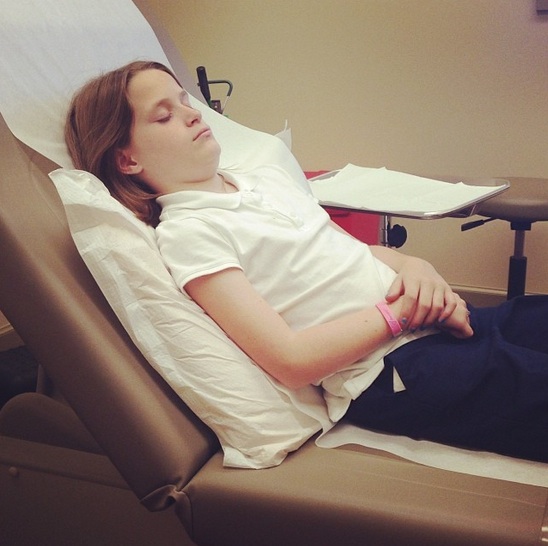 As the mom of not one, but two, children with faulty pain systems, I'm at a loss as to what to do … and I fear what may come.
Do you, your child or another family member have a faulty pain system? Tell me about a time that it concerned you.