You've seen the movie, right? It's not one of the best – not by a long shot! – but it is the most … ahem … relatable for Mr. Andi and me, because we've lived it.  Instead of visiting four families in one day, however, we're having all four families visit us over a span of eight days. That's all I'll say about that, other than: we're at the halfway mark with two down and two more to go…
We fretted that Nathan would wake up on Christmas morning before we did, but we were in luck. Mr. Andi and I both got up early, went to the living room, and turned on the tree to wait. In the middle of all the chaos, hearing tiny feet sliding tentatively across the floor toward the tree was magical.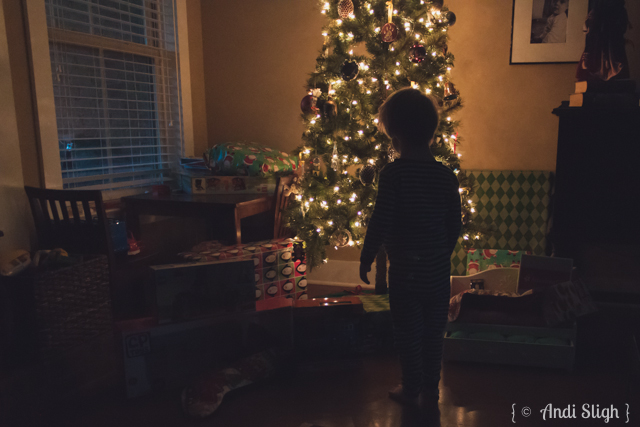 This year, Nathan really seemed to "get" the whole Christmas morning thing (despite the absence of Santa). He spotted his three gifts and his stocking right away.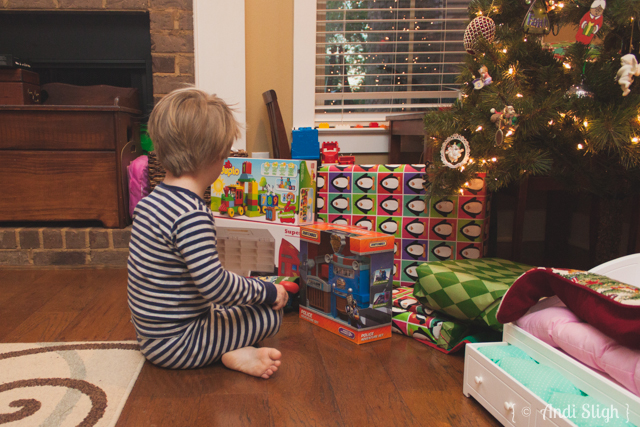 But he also knew EXACTLY which gift he wanted to check out first – notice the stocking slid to the side and the LEGO Duplo train and Matchbox Police Station pushed out of the way.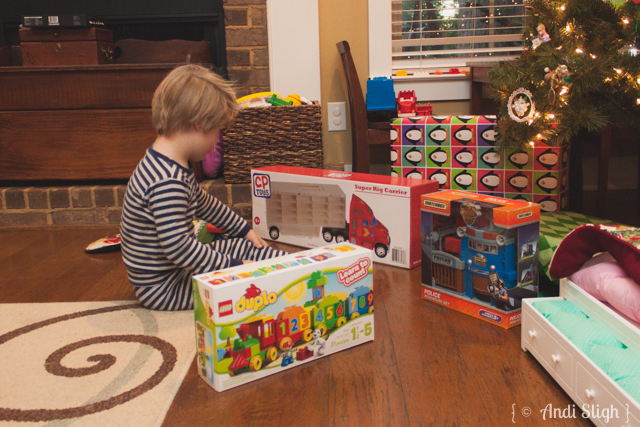 The big hauler for his cars? That was the grand prize.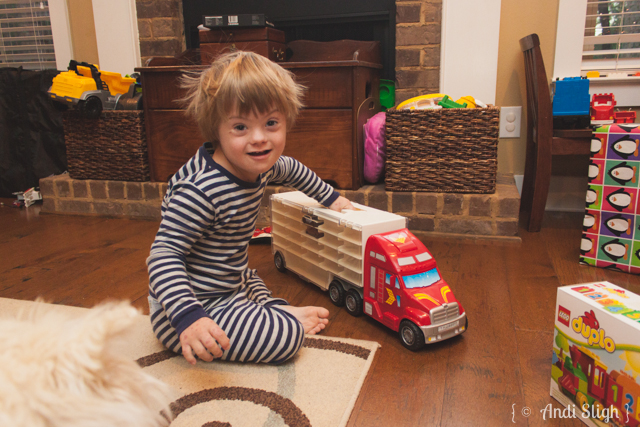 Sarah Kate is outfitted with plenty o' Doctor Who now. I think she was most excited about this Tardis alarm clock (complete with whirring noise AND it projects the time on the ceiling) that came from my dad and stepmom.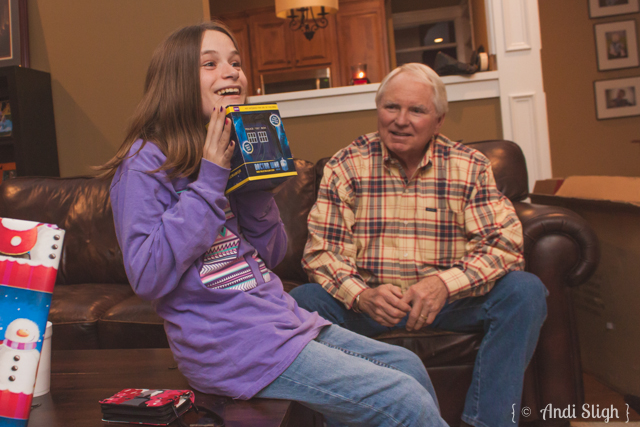 But she was pretty enthusiastic about these Weeping Angel earrings, too (h/t to Simcha Fisher).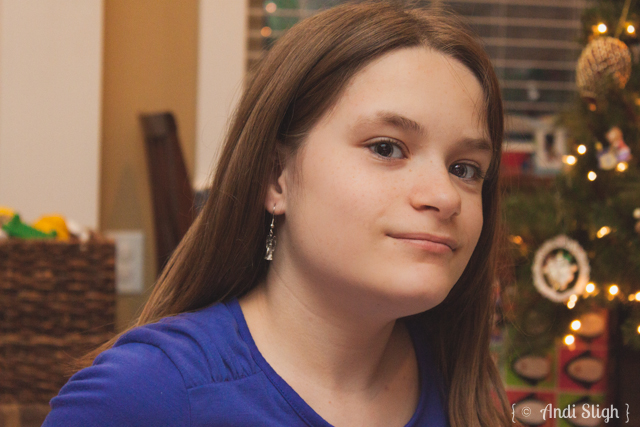 My favorite kiddo gift, though? The Melissa & Doug Fire Chief play outfit set. How adorbs is he?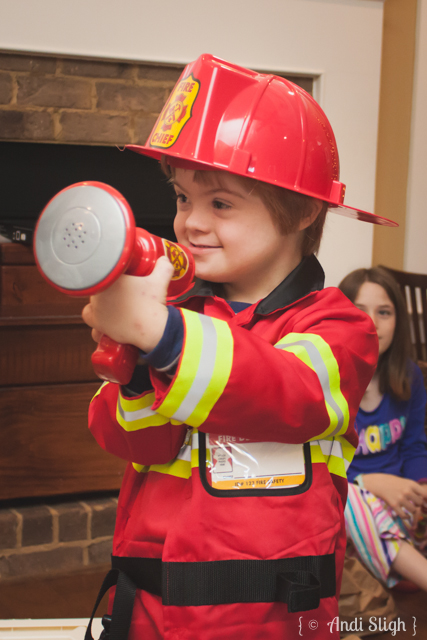 A cool thing my mom and stepdad got for the kids this year was a subscription to Kiwi Crate. Each month they'll receive a box with instructions and the supplies needed for a fun craft or art project to work on. (h/t to Kendra Tierney for this great idea!) Sarah Kate got the Doodle Crate version, which is geared toward 9-16 year olds.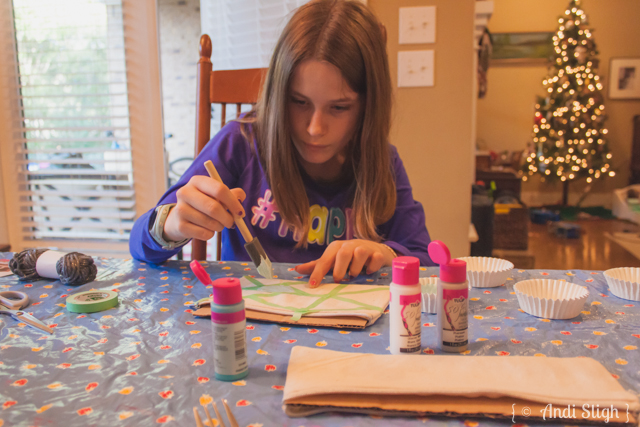 Nathan got the original Kiwi Crate version for ages 4-8. His first kit actually had two projects – a snowman toss game and winter luminaries. I'm looking forward to Sarah Kate helping him with his projects each month. 🙂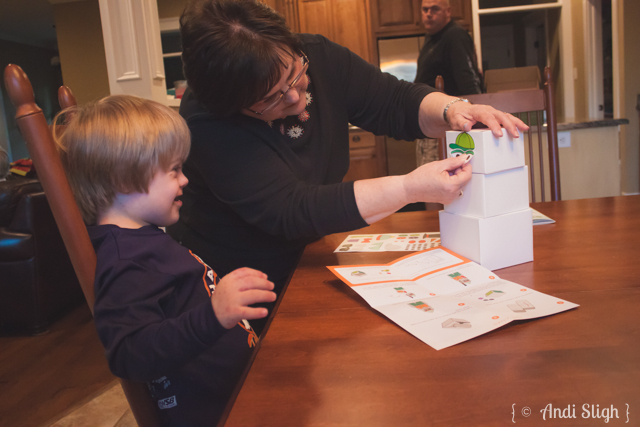 I'm pretty sure she'll be willing.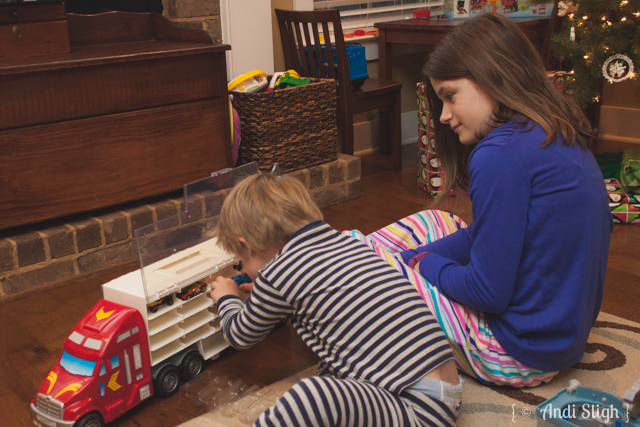 I've opted not to include affiliate links in this post, but if you're so inclined to help keep the sun shining here by doing some post holiday shopping through the ads on the right, I'd be most appreciative.
Have a great weekend!
This post was inspired by and is linked to This Ain't the Lyceum's 7 Quick Takes.