Originally, we planned to take two days to drive down to Port Canaveral, and two days back. It's doable in a day, but without stops it's about eight hours and we have two kids, including one sorta-kinda-but-not-totally potty trained, so … not fun. In the end, we opted to leave late on Friday afternoon and spend a couple of days visiting Katie and family (and others) in the Orlando area, and to drive straight back on debarkation day (that was not fun at all – I'll never again eat at the Panera Bread on Thomasville Road in Tallahassee – I swear that place was moving!)
On Saturday afternoon, Sarah Kate and I had tea at the Garden Tea Room at the Grand Floridian with a big group of ladies, including Katie, Emma, and Katie's mom, Darlene.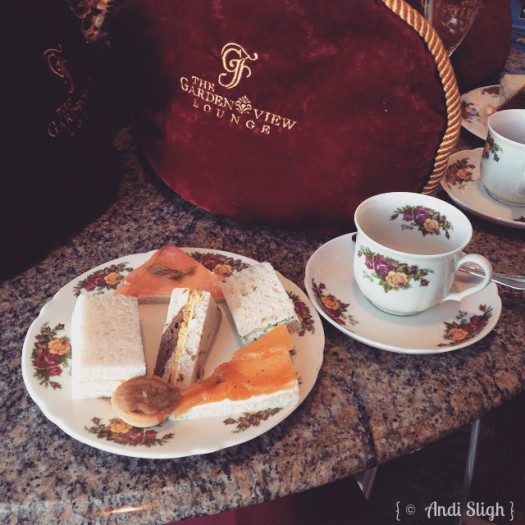 On Sunday afternoon, Sarah Kate went with Darlene and Emma to the Magic Kingdom while Mr. Andi and I visited with reader Adrienne and her husband, who were staying at Animal Kingdom Lodge. Adrienne and I have been friends for years, but had never met in person until that day. It was great fun for me to finally meet an old friend (not an oxymoron!) and fun for the boys because they got to see giraffes.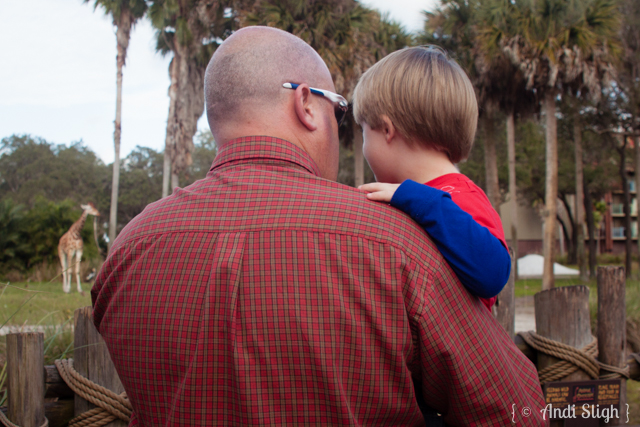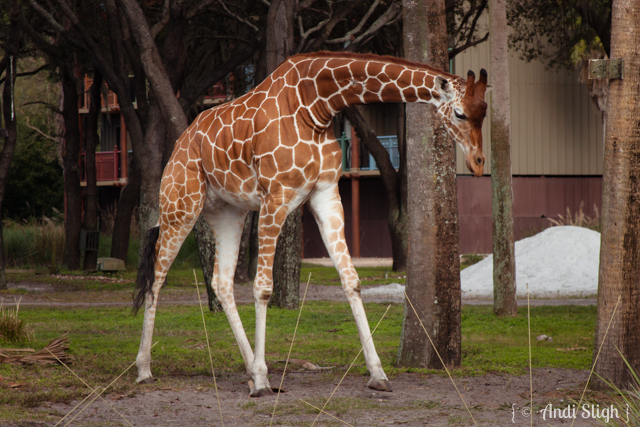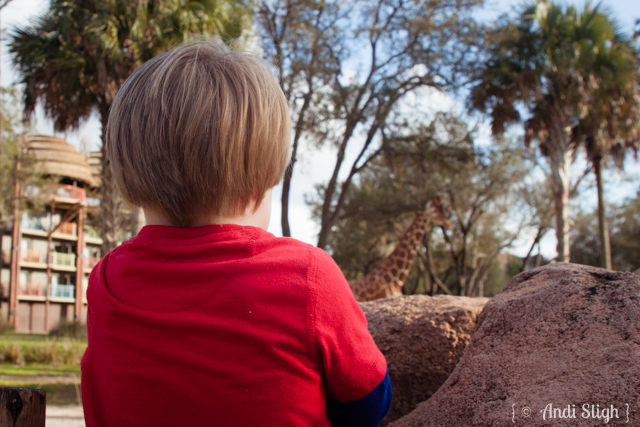 But backing up a bit…there was an incident with the Winter Garden police department. When we went to pick up our rental minivan on Friday afternoon, they gave us the option of a Chrysler or a brand-new-literally-right-off-the-truck Kia. Mr. Andi and I both loathe Chryslers, so we went with the Kia. As we were doing our walk-around with the agent, I inquired about the van's lack of a license plate (it just had a "TAG APPLIED FOR" cardboard plate instead). She assured me it would be no problem and we were off.
As I said, we left late Friday afternoon. Katie and Steve were planning to wake up at 2:30 for the Walt Disney World Half Marathon that day, so we timed our arrival to coincide, but ended up getting in earlier, around 1:45 in the AM. The kids were asleep, so we opted to wait in the minivan, parked on the curb, until 2:30 rather than waking them. Shortly after we arrived, multiple police cars showed up at the house around the corner, which was somewhat exciting and our nosiness helped pass the time.
Eventually, whatever was happening petered out and the police left. Except that they didn't. One of the cars drove past us, then turned around and came back. The other one went around the corner out of sight, but then reappeared. Before we knew it, cops were at both mine and Mr. Andi's windows, inquiring as to why we were where we were. We explained. They asked for Mr. Andi's license. He complied. They questioned us about the missing tag. We produced the rental agreement. They ran the VIN number, which … produced no record of the minivan at all.
After a fair amount of inquiry and a gift of four "Winter Garden Junior Officer" stickers, they left, and a couple of minutes later, Katie appeared at her front door, completely oblivious to all that had gone on (as was Sarah Kate, who slept through the whole thing).
The pirate costumes? Easy-peasy. Disney provided us with the bandannas (they were left in our room by our steward the day of the Pirate party), the sashes are long pieces of red fleece, and I simply rough-cut notches in plain white (cheap!) T-shirts that I bought at Hobby Lobby a few days before we sailed. I got the idea here. The "pirate booty" beads were Mardi Gras leftovers (which, admittedly, is not something everyone has but it's pretty standard fare around here).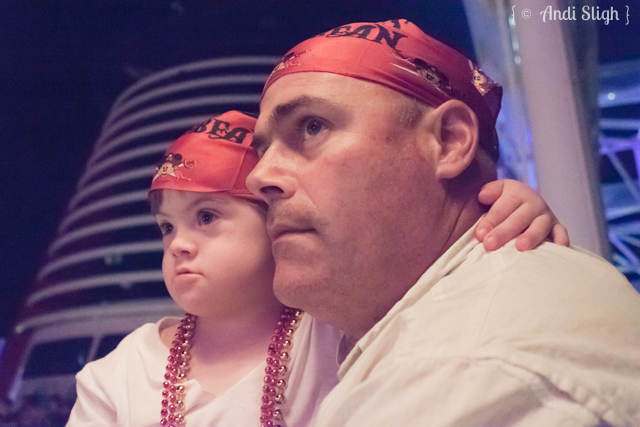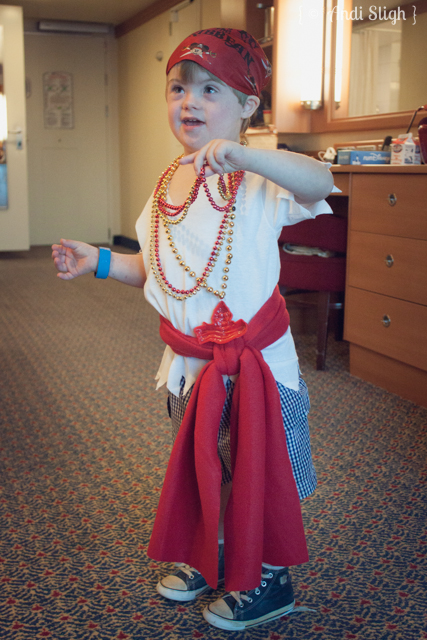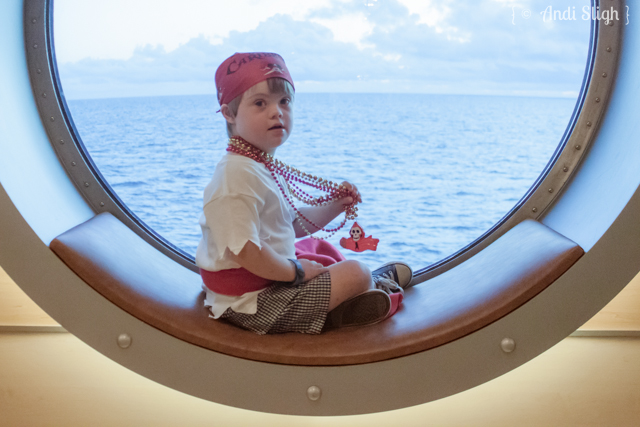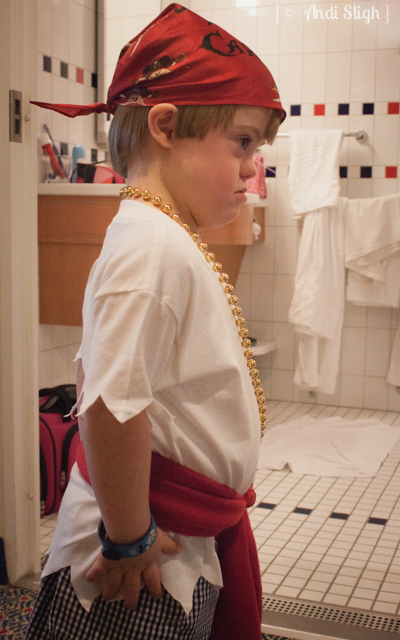 Have you noticed how few photos I've posted of Sarah Kate from the cruise? It's because she was never with us! One day we literally didn't see her at all from breakfast until dinner. Not kidding.
My number one biggest concern before this trip was losing Nathan overboard. I know it's crazy – kids cruise every day without incident – but there's a first time for everything, and my kid is fast, clever, and determined. The morning we left, Darlene joked that there was no need to worry, because if Nathan did fall overboard, Royal Caribbean would have to pick him up, because they owe Disney.
I declared to Mr. Andi that Nathan just wouldn't go out on the verandah at all. Ever.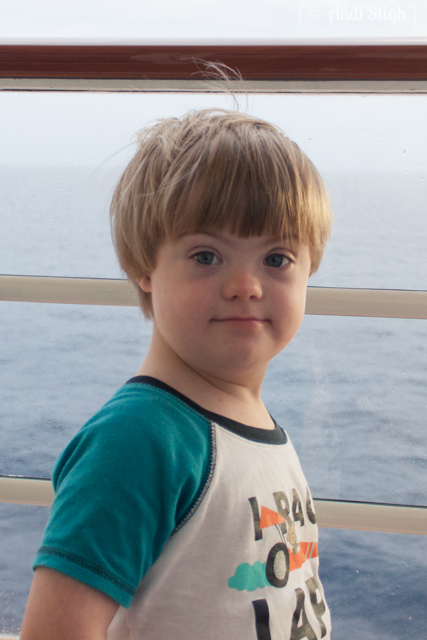 As you can see, I didn't follow through on my vow. When we actually made it to our stateroom and saw how both the verandah and the entrance to it were set up, I relaxed a good bit. But I was uber-diligent about locking that door! It helped that the lifeboats extended out of the side of the ship on the deck directly below ours (i.e., if Nathan fell over, he'd fall onto the top of one, hopefully giving us a chance to save his rambunctious keister).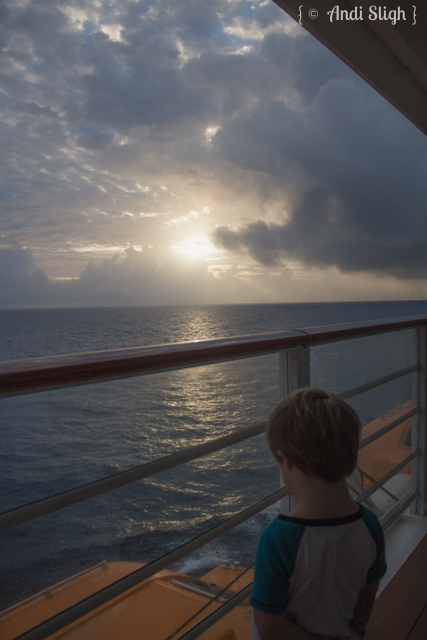 While researching the cruise and talking with friends who'd cruised with Disney before, I came across countless ideas for how to make it more fun. At least I think that's the point of fish extenders and door decorations. I'm neither creative nor fun, so… Ultimately, I opted out of the whole fish extender thing – it just seemed like a lot of work, and I didn't want to carry a bunch of extra stuff on board (I forgot my toothbrush as it was, so there you go).
I did, however, make door decorations.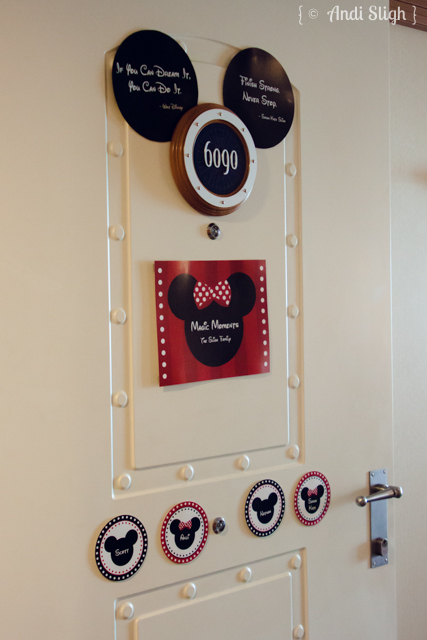 I figured the door decorations wouldn't take up much room in the suitcase, and they were easy to do. I found the "ear" templates here and used Photoshop Elements to add the quotes (the one on the left is "If you can dream it, you can do it." by Walt Disney; the one on the right is "Finish Strong. Never Stop." by Sarah Kate). The rest of the decorations were from printables I downloaded here and also edited in PSE. Based on my research, I was certain most every door on the ship would be decorated, but the reality was … I didn't see any other decorated doors. Still fun, though.
As it turned out, Darlene surprised the kids with fish extenders, anyway, and loaded Katie up with goodies to put in it, so my kids had fish extender fun and I did no fish extender work. 🙂
I ran my first international race! Disney Cruise Line puts on the "Castaway Cay 5K" each time one of their ships docks on the island (it's privately owned by Disney). On this sailing, however, it was an extra-special race because RunDisney had a "Castaway Cay Challenge" for people who did a race on marathon weekend just preceding the cruise. Those of us who just happened to be on the same sailing got to enjoy the same course, same finish line amenities, and the same medal, which (from what I've been told) was nicer than the one DCL has offered in the past.
I'm glad I did it, but lordy was it hot and humid!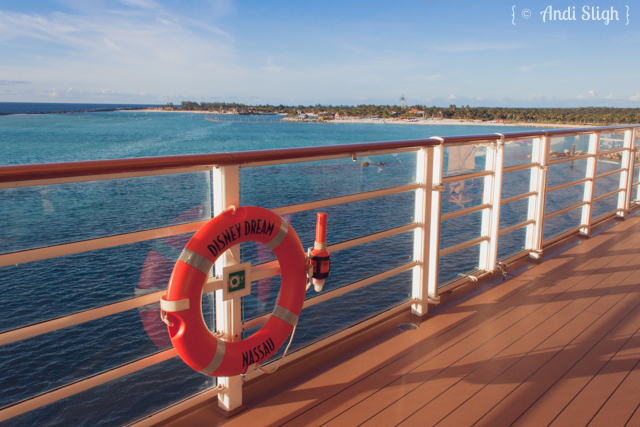 Not long before sunset, we saw a rainbow in Nassau! Actually, it was a DOUBLE rainbow. Very few things are more uplifting to the senses than a double rainbow, amiright?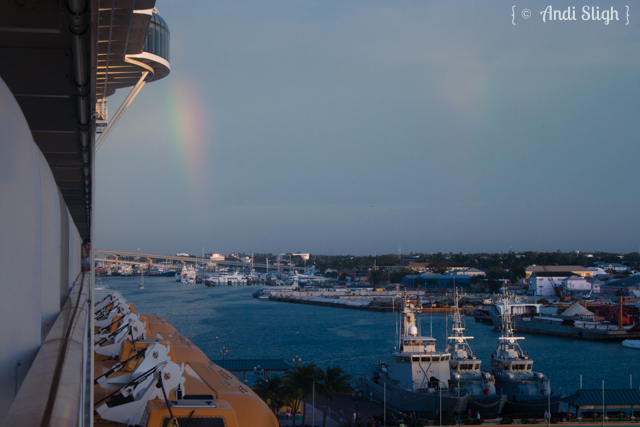 Have a great weekend!
This post was inspired by and is linked to This Ain't the Lyceum's 7 Quick Takes.