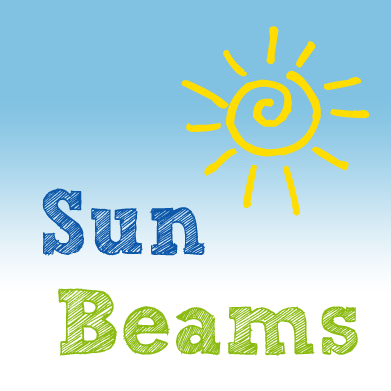 In the recap of the reader survey last month, I let you know that I planned to discontinue Sun-Beams as a weekly feature. Going forward, Sun-Beams will be a (mostly) monthly feature, but it will remain a collection of links to stories, articles, photos, or videos I have come across that I believe will inspire, inform, or encourage you.
A Multiple Sclerosis Patient Builds A Yelp For People With Disabilities – GAH! File this one under "Why didn't I think of that?" AXSmap is a crowdsourced map to rate businesses based on how accessible they are. Watch the video below for an intro, but follow the link for the full story.
Home Schooling, and Teaching, a Child with Down Syndrome – This piece by Kari Wagner-Peck is one of the best I've read about the (potential) realities of inclusion and the possibilities in homeschooling. She paints a vivid picture of how things were, and how they now are, for her child. I'm confident Nathan's preschool teachers are doing all they can to prepare him for "real" school – I hope when the time comes he'll do as well as we all want.
The inspirational tech guru who's owning cerebral palsy like a boss – Finally! A mainstream media outlet that didn't take the easy way out with the ivory disability pedestal! Despite the headline, this story is a great personal profile of a talented young woman with some great advice for everyone about success…and she just happens to have cerebral palsy.
 This month I've seen two local-ish (i.e., in my state) stories about teenagers with cerebral palsy that remind me of Sarah Kate. The first is about a basketball team manager who got a chance to start on senior night (the embedded video at the link is fun to watch!) and a percussionist in his high school marching band who'll be traveling to play Carnegie Hall.
I gave you an overview of the Mercedes Marathon in yesterday's post, but there was a great article last week on the history of the race that you may want to read that tells the full story. Find it here.
When No One Showed Up to Autistic Boy's Birthday Party, Strangers Saved the Day – Social media can be used for good, as in this case. What could have been a heartbreaking event was turned upside down into something this boy will never forget. Every time Nathan's birthday rolls around, I consider having a party for him, but I haven't done it yet, partly because I'm lazy and hate parties, but also because…I'm afraid.
They Don't Want an Autism Cure attempts to tackle many of the complex issues of autism advocacy. Is autism a condition that needs to be treated or cured, or is it simply a unique way of being that should be accepted by society? The answer is more complex than you might think.