I suck at birthday parties. Seriously. I think it's awesome that moms have the energy and creativity and gumption to plan elaborate themed parties for their kids, but I'm just not one of them. But what I do love to do on birthdays? Take pictures!
Nathan turned five on Friday, so it's time for the annual birthday flashback followed by the present day birthday celebration (note that I did not call it a party).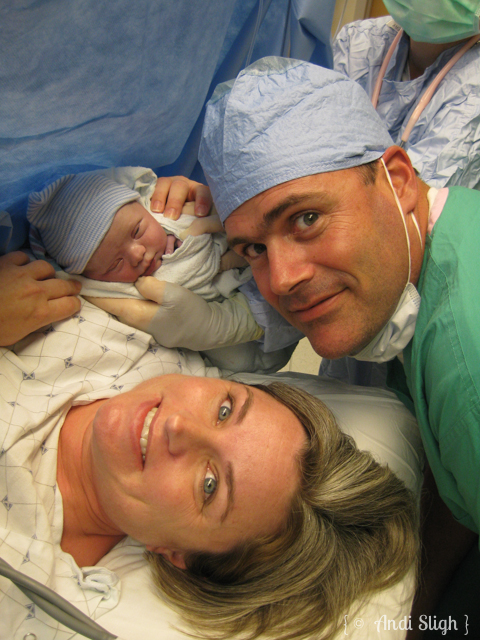 First, the day of Nathan's birth in 2010. If you've been reading for any length of time, you've almost certainly seen this photo before, but I honestly think it's the best taken-in-the-delivery-room-by-the-obstetrician photo ever (at this point, we didn't yet know).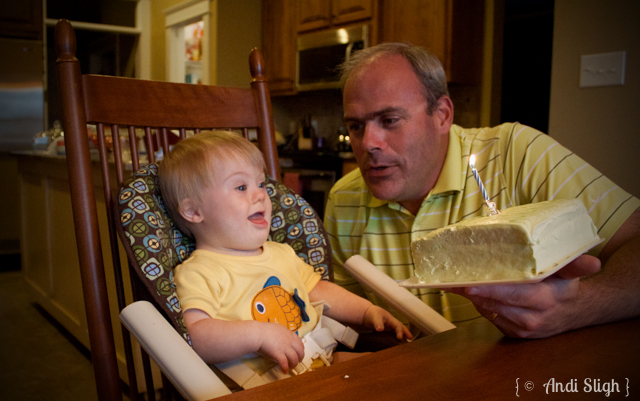 Age one brought the obligatory cake to smash, and was the first year we celebrated both boys' birthdays together (Nathan was born on Mr. Andi's birthday).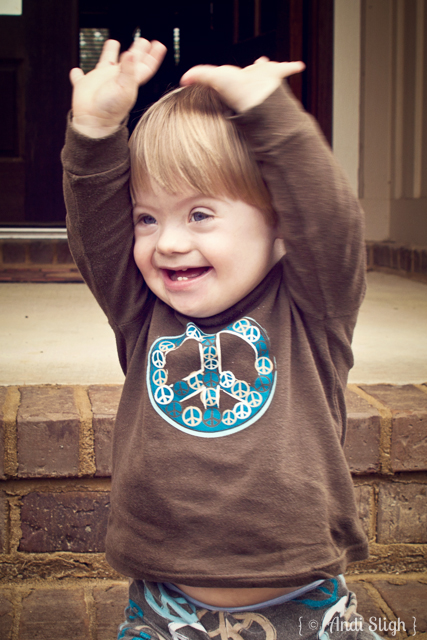 For his second birthday, I brought him outside bright and early and photographed him in his pajamas on the front steps. I don't remember why.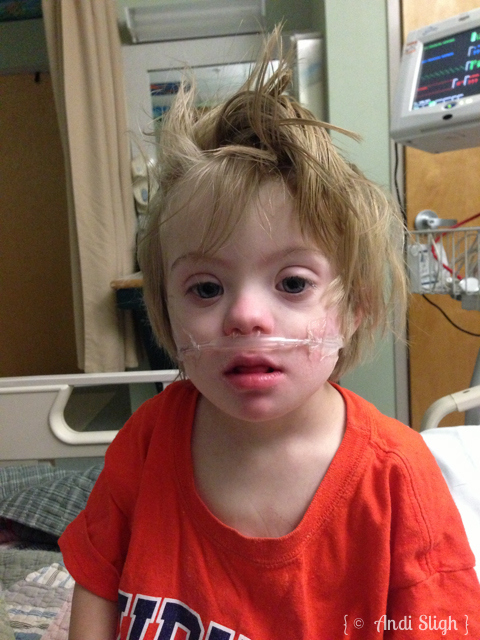 Age three was the suckiest of little boy birthdays, though it was filled with activity. Nathan was in the hospital for pneumonia, and we got a new pope! His pediatrician and the staff on the floor brought him gifts, and the food service lady made him special cupcakes for his birthday.
He was released late in the day and I planned to pseudo-celebrate with the cupcakes at home. However, Mr. Andi was in such a hurry to get out of the hospital that he dropped the container with the cupcakes upside down on the way to the car.
I was not pleased.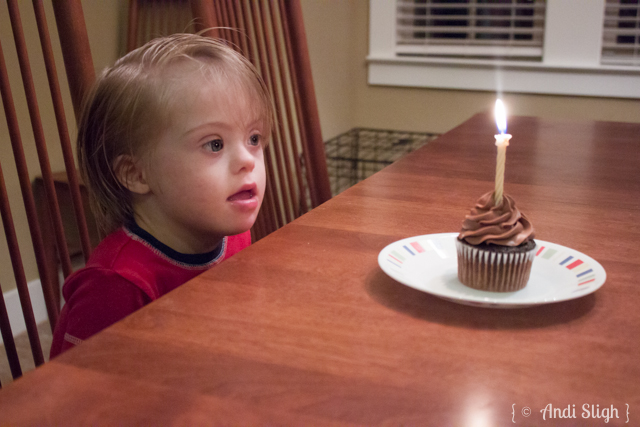 Fortunately, my friend Jeni heard of my plight and brought over a few leftover cupcakes from her daughter's birthday party earlier in the week. We shoved a candle in one of them, sang Happy Birthday, and went to bed.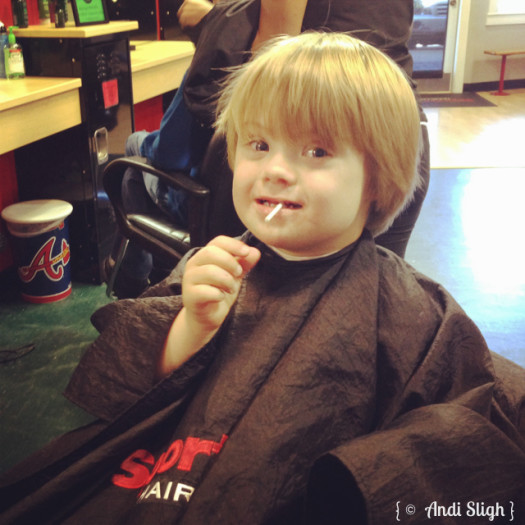 Turning four brought a new haircut and a trip to the local Japanese steakhouse. It's always our fallback plan for birthdays when we can't come up with anything original.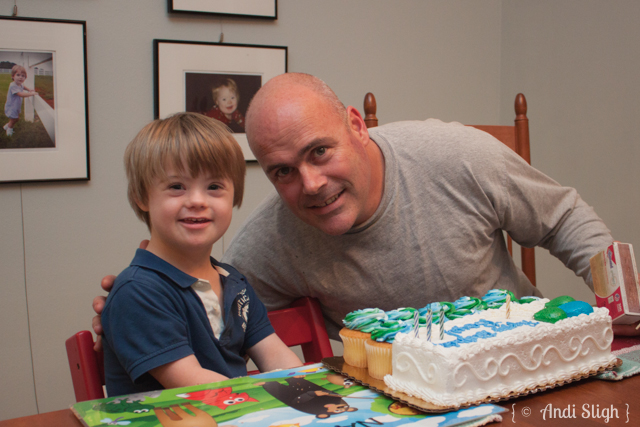 And finally we arrive at 2015 – my little boy turning five, and my big boy … having another birthday somewhere north of 40. 🙂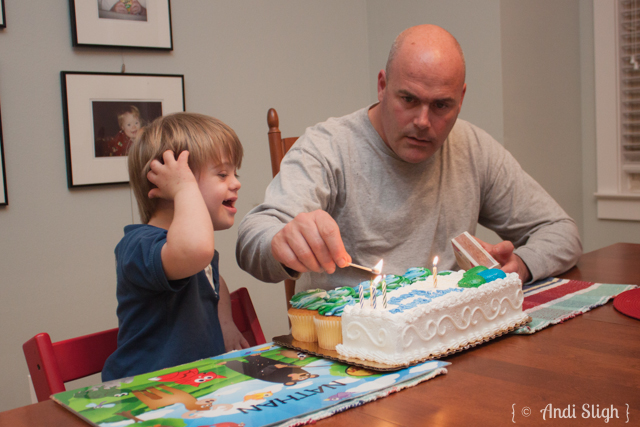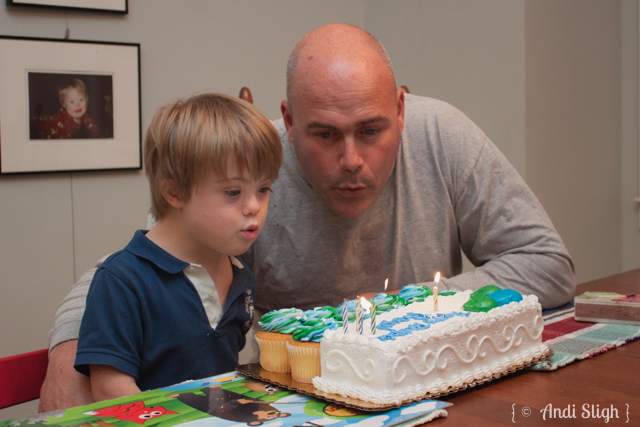 Even though they shared a cake, it wasn't exactly one cake for two people – it was one small bar cake and a matching set of cupcakes. Because cupcakes are awesome.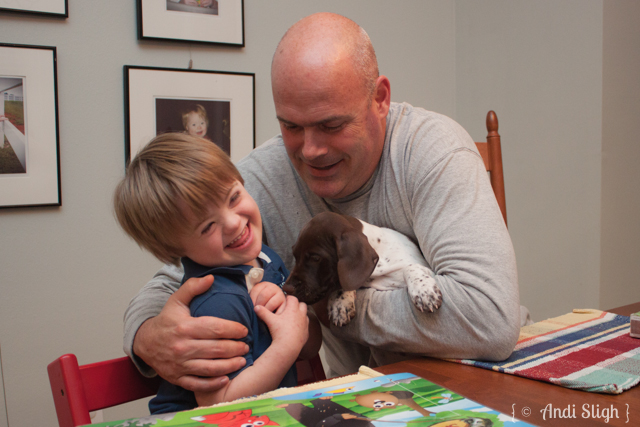 For some reason I thought it would be a fantastic idea to have the boys pose with their present, Gabi. It didn't go quite as well as I had envisioned it.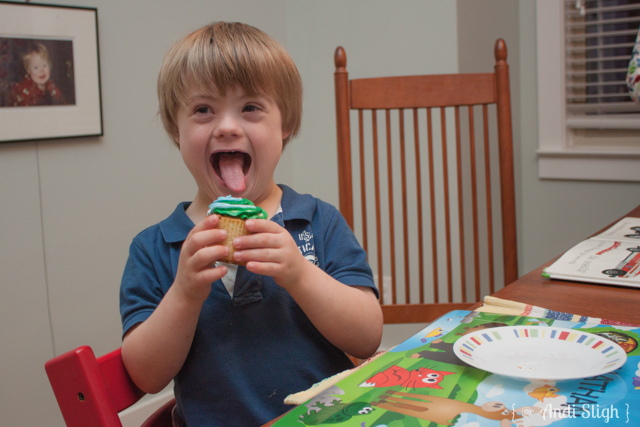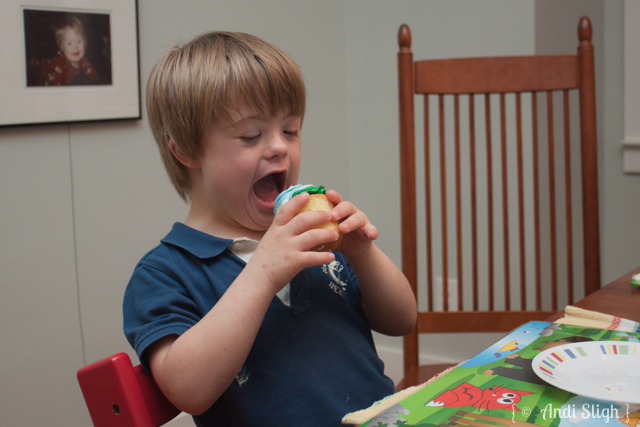 It appears that Nathan thoroughly enjoyed his cupcake.
But actually, he didn't. He didn't eat it at all. In fact, I'm not even certain he licked any of the icing off the cupcake, despite the proximity of his tongue to said cupcake in the photo.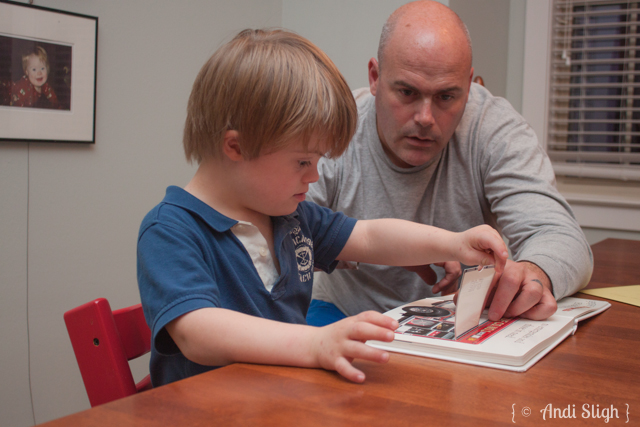 His favorite gift was a truck book sent to him from my dad and stepmom. He loved it so much that he wouldn't put it down until he went to bed, and it was the first thing he picked up the next morning. He took it in the truck with him when he went with Mr. Andi to run errands. Gabi chewed one corner of it ever so slightly and he cried like his best friend had died.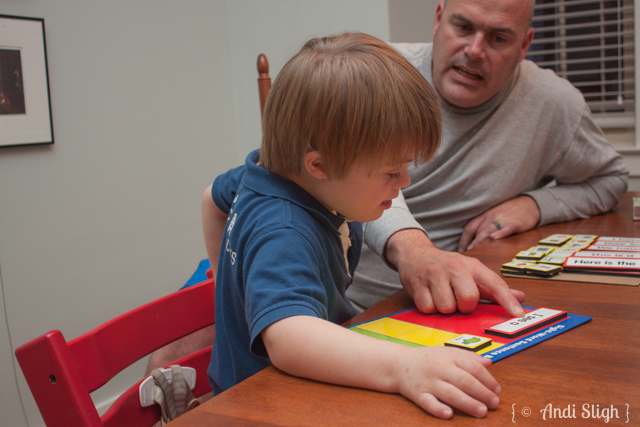 My favorite gift was a magnetic sight words kit thing (very technical explanation, you know). It took him almost no time at all to figure out the words. I was dumbfounded.
Happy Birthday, Nathan (and Mr. Andi)!