Well, Sarah Kate's performance didn't quite go the way we had hoped. The original plan was to perform on Saturday at the opening of Earth Day festivities down at the pier, but it was canceled a few hours beforehand due to nasty weather.
BUT! They did a "friends and family" performance at the end of rehearsal on Monday to sorta-kinda make up for it.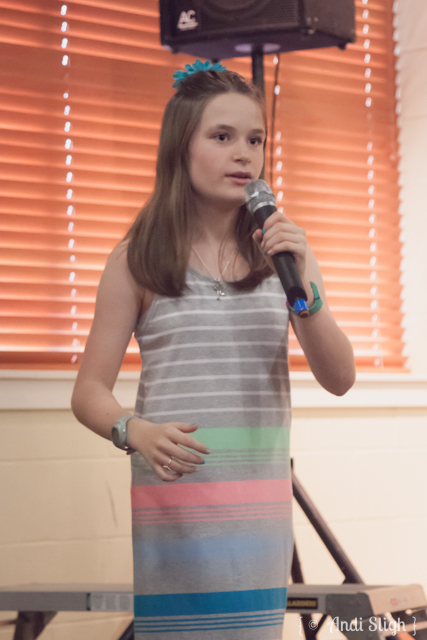 We're new to this whole show choir deal and we were inadvertently left off of the email with the booking details so we didn't know until the middle of last week Sarah Kate was supposed to have a special outfit for the event with a certain color scheme. Thankfully, grey, white, and teal were three of the four colors chosen, so her new maxi dress, coupled with her "Believe" Fellow Flower, saved the day.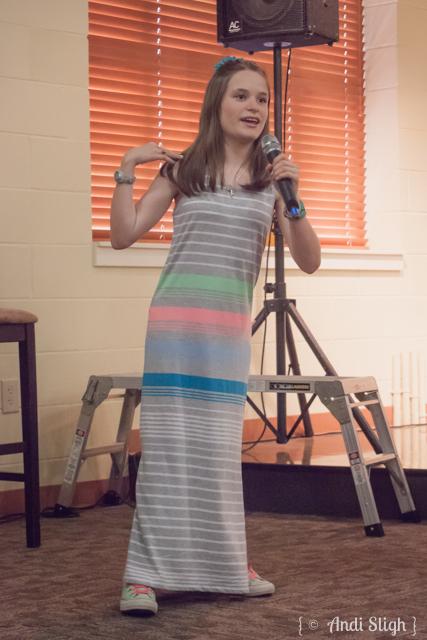 Yes, these photos are of my girl doing choreography to "Shake It Off"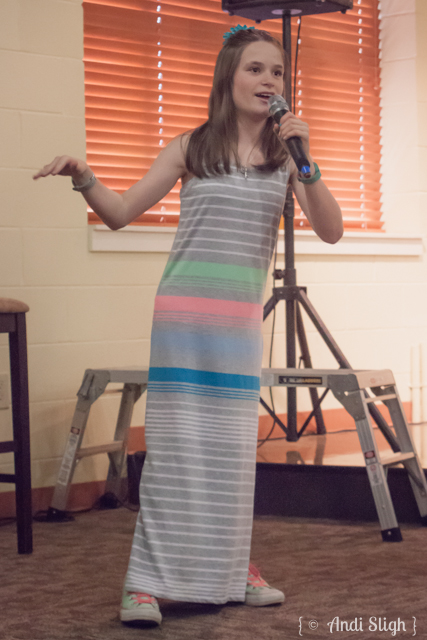 And looking so relaxed leaning on her friend Kate's shoulder!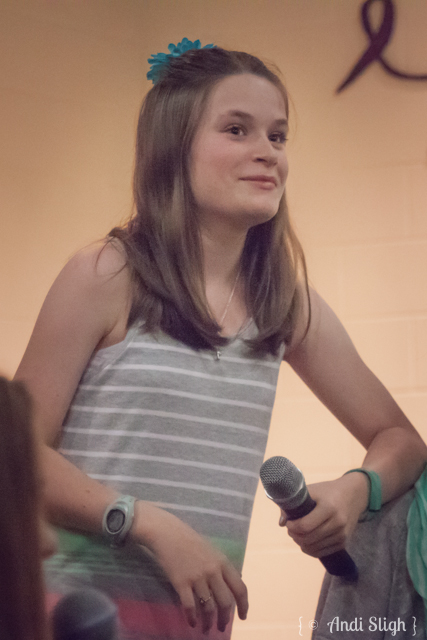 But the Really Big Deal was the finale – "Don't Stop Believin'" – where she sang her first solo. Like, right after she sang publicly with a group for the first time, unless you count the K-1 Christmas plays back in the day, which I don't. 😉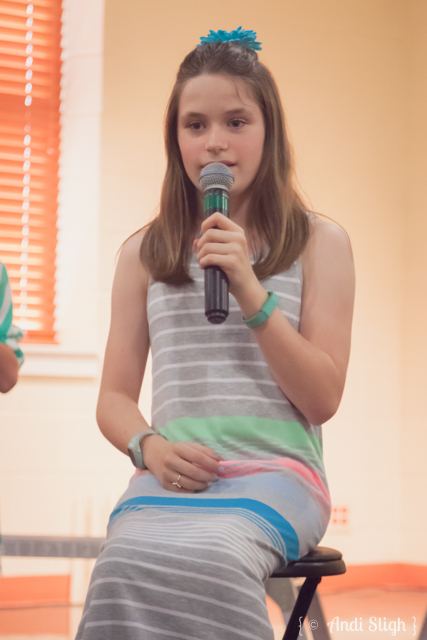 And seriously, peeps – she hit it out of the park.
Will she be singing the national anthem at Yankee Stadium this season? Probably not. But she sounded great, she didn't falter, and Mr. Andi and I were both beaming with pride.
Mr. Andi shot some iPhone video of a couple of the songs – a short clip of a portion of Sarah Kate's solo can be viewed on my Instagram.