One year ago today, we said goodbye to Sarah Kate as she was wheeled back for her multi-hour orthopedic procedure. It was the culmination of months of struggles, a trip to Minneapolis for a gait study, and a lot of prayers.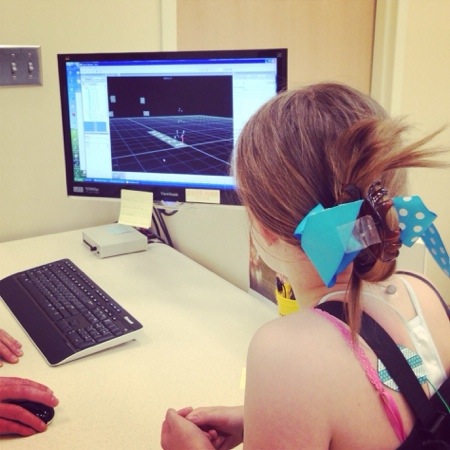 The doctors considered two different options and ultimately recommended the more invasive of the two because they felt it had better odds for lasting success. We were told before the surgery that the rehab would be intense, and that it would probably be a year – or more – before she was back to where she had been before all the trouble began.
The six weeks she was immobilized immediately after were tough, but the summer of rehab was even worse. We had a lot of tears, a lot of frustration, and occasionally a little bit of yelling, but more importantly, we had progress. At the four month mark, the doctors said she was doing great – she had progressed to the point they thought she'd reach around six months out, not four.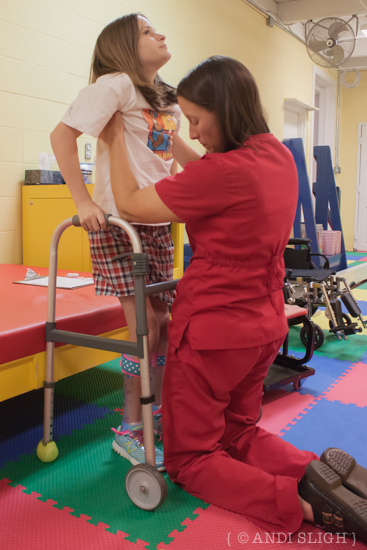 Unfortunately, the pace of her improvement slowed after that. She has gained a lot of strength since then, which led to greater endurance, but in terms of the straightness of her legs and the turn of her knees…it's still a struggle. She's better off than she was before the surgery, to be sure, but I just don't have the confidence we did several months ago that she'll eventually get back to where she was before all the trouble began in the fall of 2013.
I believe she can still improve if she's willing to do what it takes to get there, and what it will take is time on the bike, stretching, and doing her exercises every day. But she has to be willing, and she just isn't. I can force her to do these things now, while she's twelve, smaller than me, and living under my roof, but when she isn't? There'll be nothing I can do about it.
I asked Sarah Kate to do a recap of her own on this one-year anniversary. Here's what she had to say:
I'm glad I had my surgery last year on April 9th because I am doing much better now than I was last year. I am not as great as I was about 4 months after my surgery, but I'm still doing better than I was before my surgery. Standing in one spot for a long time and running are still difficult, but I am able to move around quite well. The past year has been long and difficult, full of endless therapy and exercises, but I have made a remarkable recovery. I am in a musical for Center Stage, I'm learning choreography for Center Stage's Show Choir for an upcoming performance, and still doing a lot of walking at Running Club at school. My knees are still turned in when I walk, and my legs still bend some, but they don't hurt when I walk so that's a huge improvement since last year.
And here's video I took of her walking yesterday: